Club
Talent Id day
Fri, 31 May 2019 00:00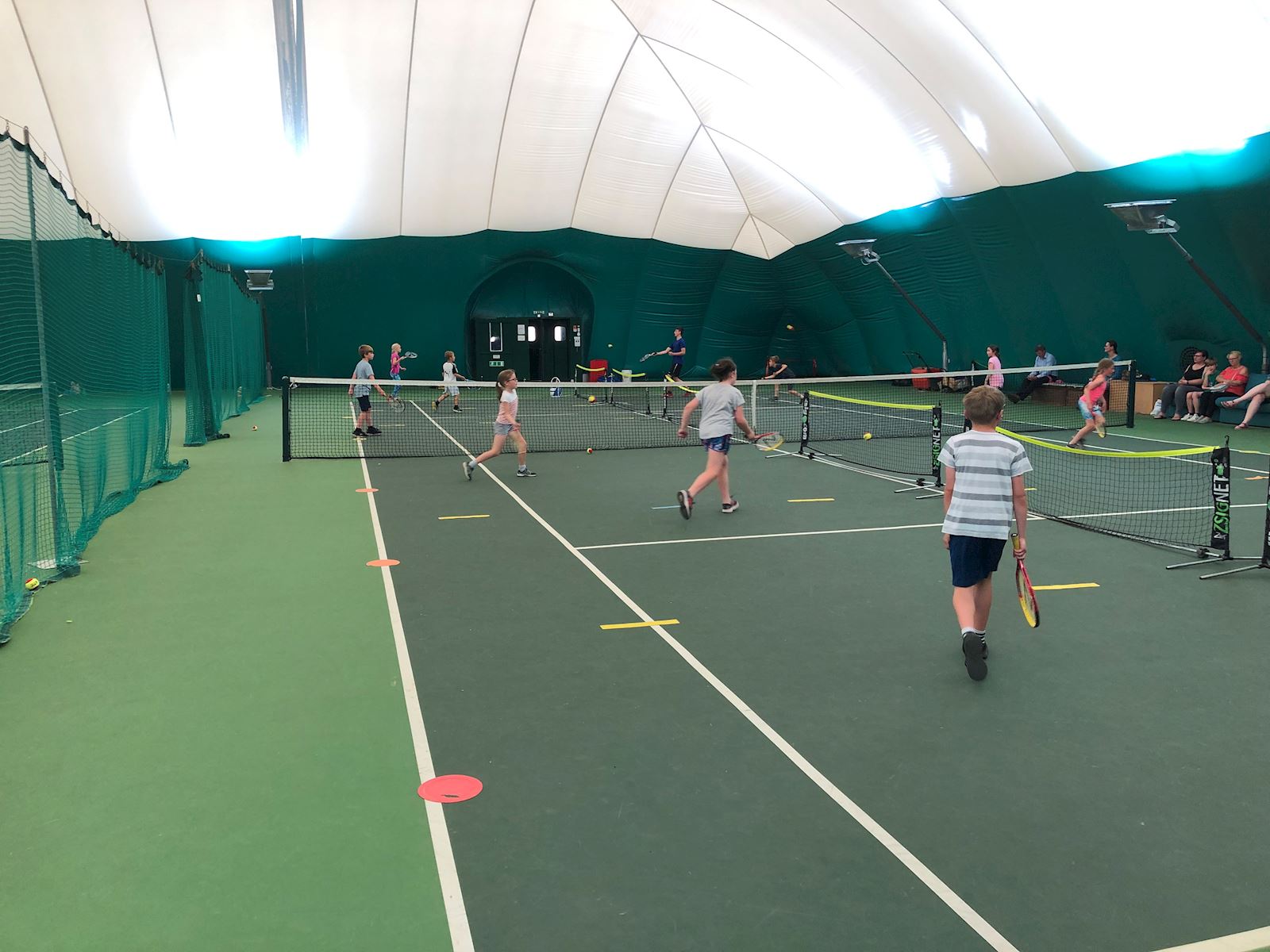 Huntingdonshire's got talent! We're always scouting for young players for potential and on Thursday we welcomed 11 7-9 year olds from local primary schools.
The youngsters were invited to a two-hour training session with club coach Michael King after impressing us with their tennis skills at the recent School Games competition hosted here on May 21.
The group had great fun being put through their paces and are pictured here working on a range of drills.
Like to know more about our tennis coaching for kids? Check out our starter course for 4-8 year olds, beginning next Wednesday. Full details on our Facebook events calendar.