Club
COVID-19 Update 01 June 2020
Mon, 01 Jun 2020 00:00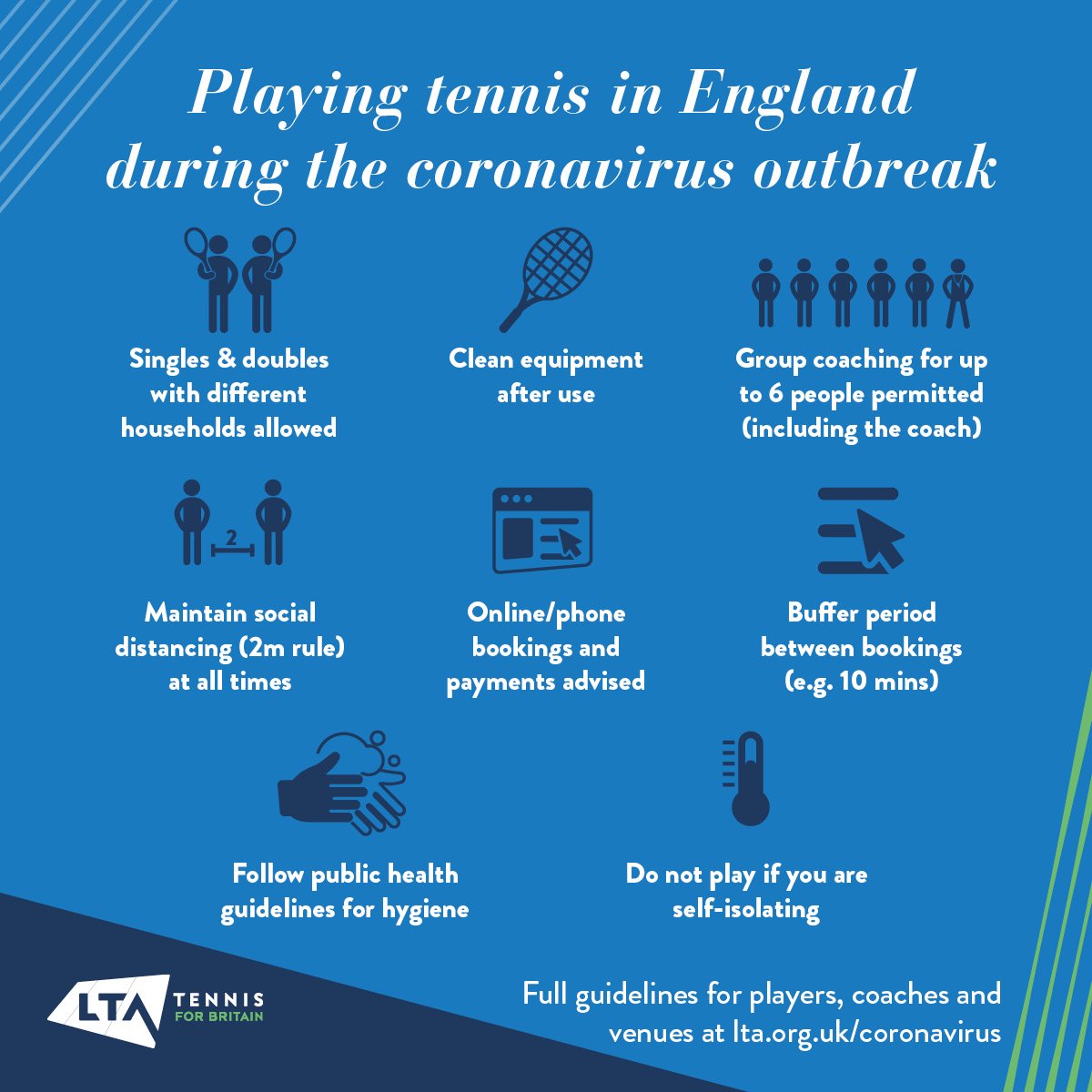 The LTA have amended their guidelines in line with the relaxation of government guidelines today.
Changes to the guidelines mean;
Singles and doubles are now allowed with people outside your household while still adhering to the 2 metre rule as much as possible.
Group coaching is allowed with up to 6 people (5 players and 1 coach)
We will now be making plans to restart group coaching and details will follow about this in the coming weeks.
Please visit the LTA website and read the player, club and coaching guidelines for more information. PLease also see the attached info graphic.
https://www.lta.org.uk/about-us/tennis-news/news-and-opinion/general-news/2020/march/coronavirus-covid-19---latest-advice/
The clubhouse and indoor courts still remain closed at this time. If you have any queries please contact [email protected]