Welcome to
Jonathan Kay Coaching at Rowntree park Tennis club and Alne Tennis Club
Introduction
we are delighted to announce as from thursday 14th may we are allowed by the goverment and the LTA to strictly do one to one lessons only , if this is something that interests yourselves as parents or your children please dont hesitate to get in touch with us or email [email protected] have had significant interest for one to one lessons so please dont hesitate to get in touch with us and we can arrange a slot that is suitable.
1 hour one to one lessons - £20
30 min one to one lessons -£10
from monday june 8th i will be running adult tennis classes again . this will be done to comply with the lta and the goverment rules by having myself and 5 players on court at any one time with complying with social distancing rules.
we have decided not to offer summer camps to children this summer but we are contining with the junior programme on saturdays with myself 9am-1pm. because of the demand i have put on extra classes 4-6 pm on fridays which there are a few places left . i will offer more junior coaching on other evenings so please dont feel you are left out.
we are delighted how both the adult and junior programme has grown massivly since we first took over in april 2019. during that time we have seen lots of children enjoying there tennis classes and have developed strong school links at the following schools.
scarcroft primary school
knavesmire primary school
milthorpe secondary school
all saints secondary school
our queen of martys primary school
steiner school
fishergate primary school
st georges primary school
whilst in the summer months the childrens tennis classes are £30 for a block of 6 lessons in the winter months we will up the price by a £1 so it will be £36 for a 6 week this is simply to cover the costs of indoor hire facilites to keep the children playing tennis all year round.
My name is jonathan kay I am a Level 3 Tennis Coach who is looking to provide Tennis Classes to Adults and Children of any age or ability at rowntree park tennis club and Alne Tennis club. In addition to this i am fully first aid trained, have a clean DBS check and have completed a safeguarding with children course .
weekly tennis classes at Rowntree Park and Alne Tennis club
if you have any questions about any of the tennis we are running, please email or call jonny kay on the following
or call 07496837681
A little about me
I aim to share my passion for tennis / experience with as many children and adults as i possibly can by using the coaching knowledge that i learnt by been part of a highly successful coaching programme/tennis club for one and a half years.in the beginning of 2019 i began taking over the role of introducing a junior and adult coaching programme to two Tennis clubs . My aim is to offer Tennis coaching to those of any age or ability from those who may of played many years ago and are looking to get back into your tennis or those who are complete beginners and wish to give the great game of tennis a go.here is a little breakdown of of what we offer to both children and adults on a weekly basis , tennis tots (ages 3-6 years) mini tennis (ages 6-10 years) ( junior tennis ages 10-18 years)
Ladies morning, Rusty rackets ,Adult drills, adult cardio for adults. as well as this we also offer individual lessons for those wanting to improve there tennis at a faster rate and holiday camps every school half term running from 9am-4.30pm.
new session lauching spring 2020 - a mums and child well being class. This class means that the parents of the child will be coached on one court whilst the pre schooler-tots will be coached on the other court. the idea of this is that mums can socialise ands have a great time with there freinds whilst there child is enjoying playing tennis on the court next door and not having to worry about child care. more details of this new session will follow shortly.
ideally players attending our junior and adult programmes should be a member of the tennis club. more info with a link provided to the club website will be availble soon.
Tennis programme progression at Alne Tennis club and Rowntree park Tennis club.
school tennis
in the next month or so before the tennis season really beggins to kick in i will be going in to some school within the catchment area of rowntree park tennis club and alne primary school to share my passion that i have had since i was a child with hopefully the next generation of british tennis players. this will be done by offering free taster classes and putting a tennis racket in a childs hand that wouldent have otherise.
In April we are going to host internal competitions and both clubs which is the foundation for children to gain experience and confidence of competing against other kids of a similar age.after this children can then progress to mini tennis competitions that are hosted all over the uk on a regular basis.
mum and pre schoolers/ tennis tots tennis programme
the idea of this class is that children from 2-5 years old can start there tennis journey as early as possible, this session is designed that the children can learn the basic movements,fundamentals, racket skills , hand eye coordination skills as early as possible so this prepars them for a long and succesfull time playing tennis.
Once children have completed the mums and child well being programme they will then progress onto our tennis tots programme that is for children 3-5 years old. The stage after that is for children to move onto our tennis for kids tennis programme at both clubs, this session is for children 4-11 years old who may have little tennis experience and just fancy giving tennis a go for 6 weeks. once completion of this courese they will progress onto our mini tennis and junior tennis programme.
LTA tennis for kids at rowntree park Tennis club/Alne Tennis club
This is a great place for children to start there tennis journey. They will recieve a 6 week course of tennis lessons as well as recieving a personalised t-shirt and a tennis racket with mini red tennis balls also thrown in as part of the deal.
mini tennis
our mini tennis programme is divided into 4 different lessons across the week . each age catogary is stated below
tots tennis is for children aged 3-5 years old to attend.
mini red tennis is for children aged 5-8 years old to attend
mini orange tennis is for children aged 8-10 to attend
mini green tennis is for children aged 10-11 years to attend
junior tennis is for children 12-16 years old to attend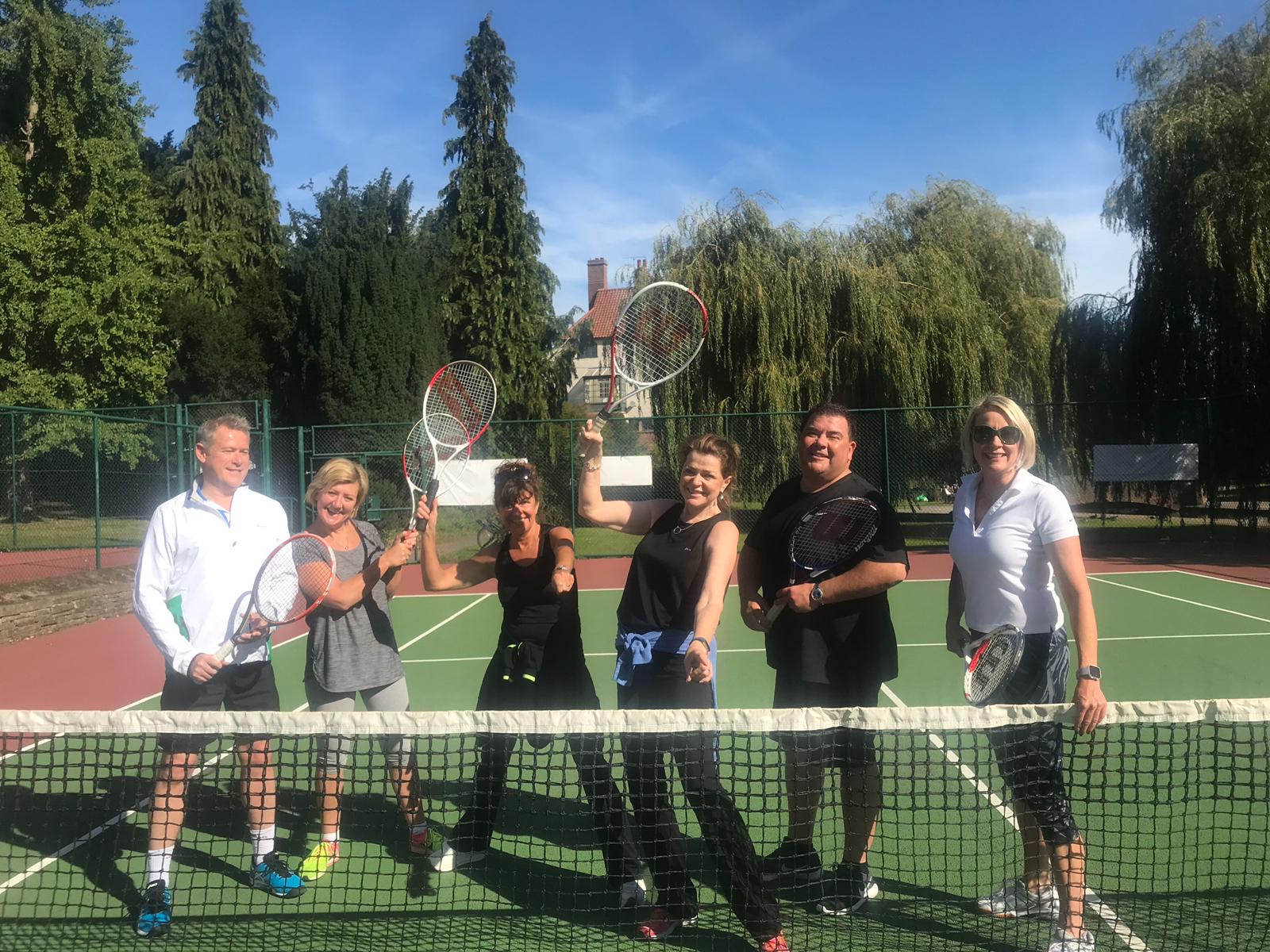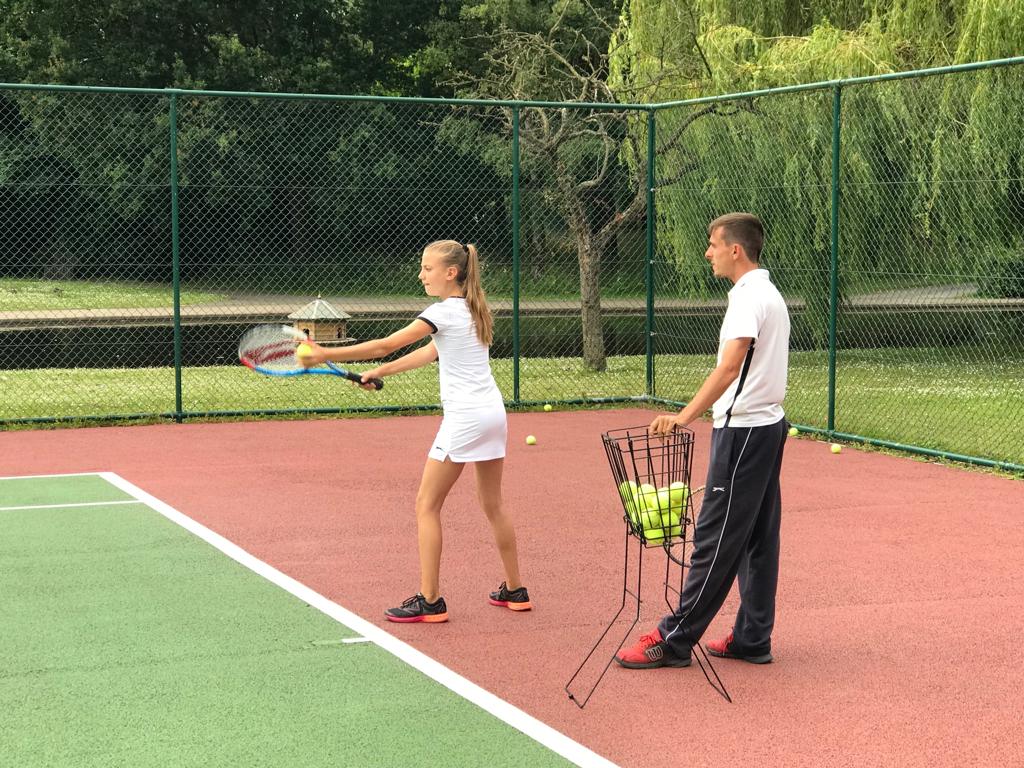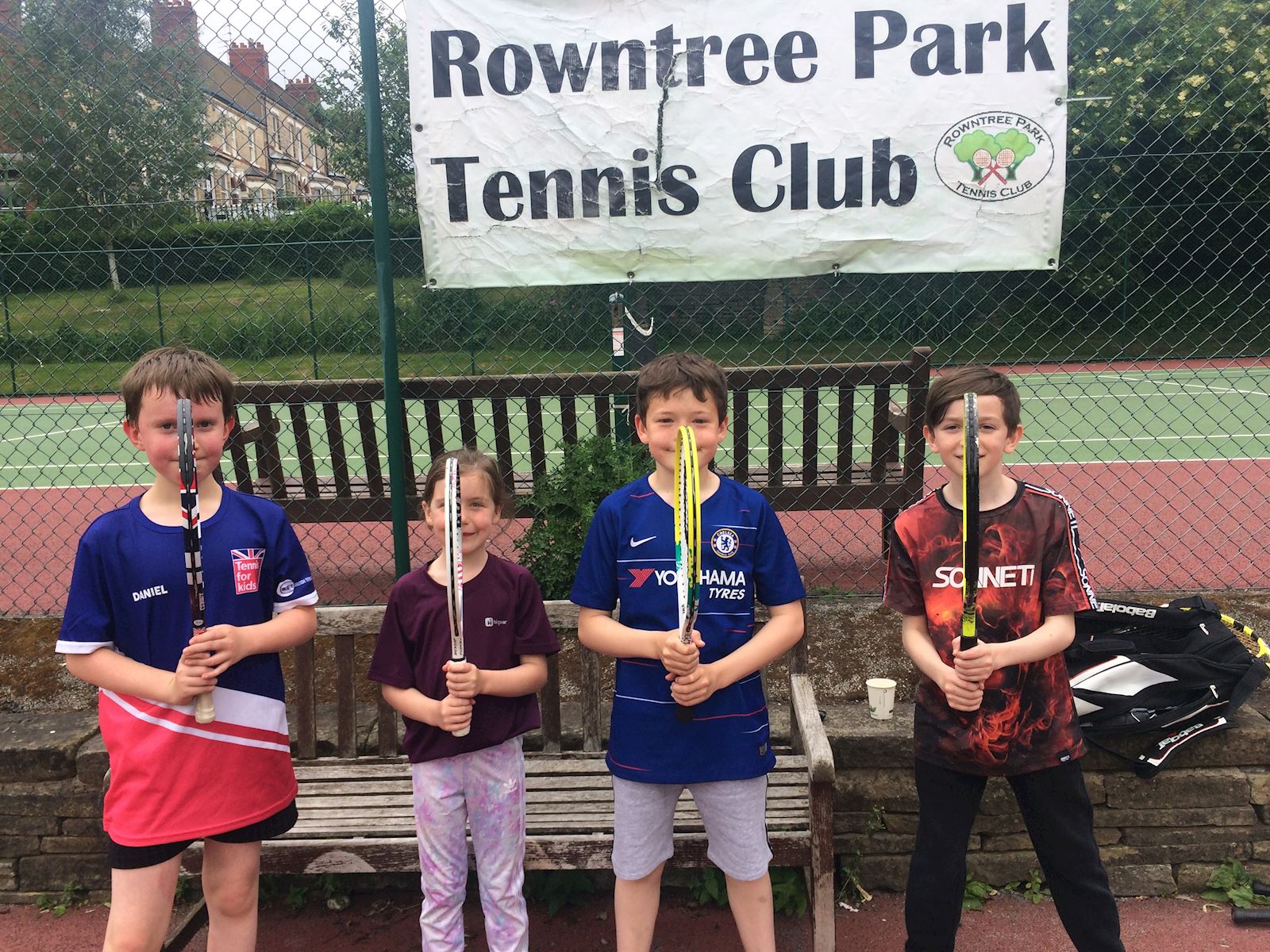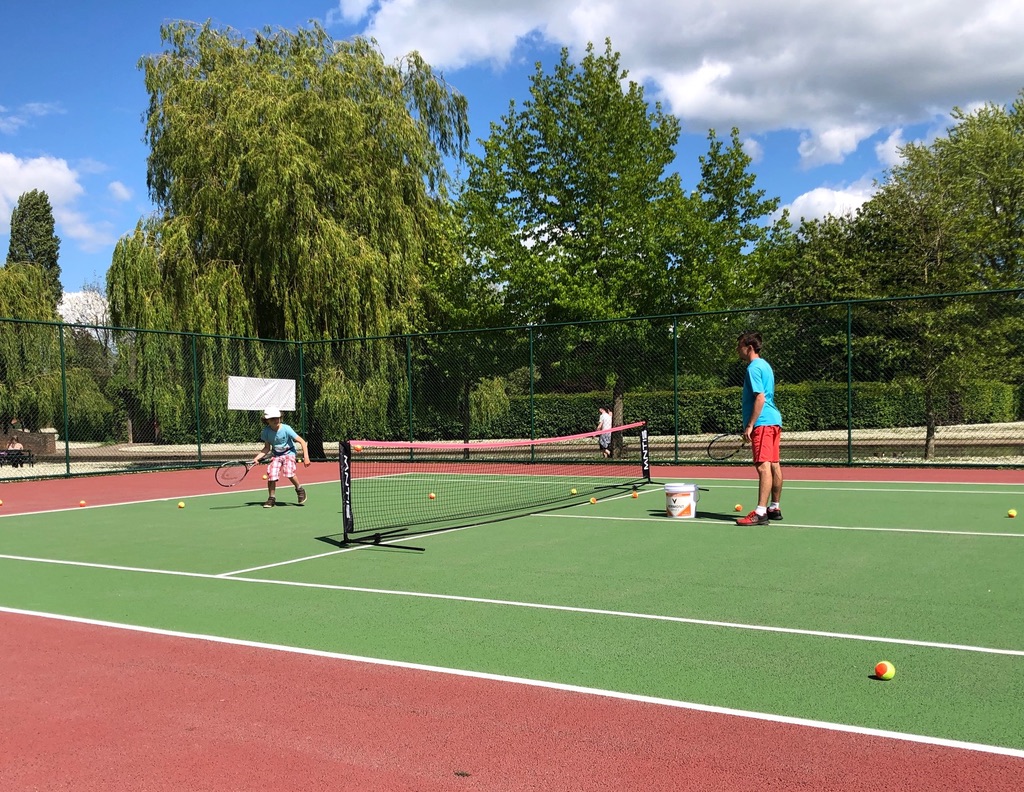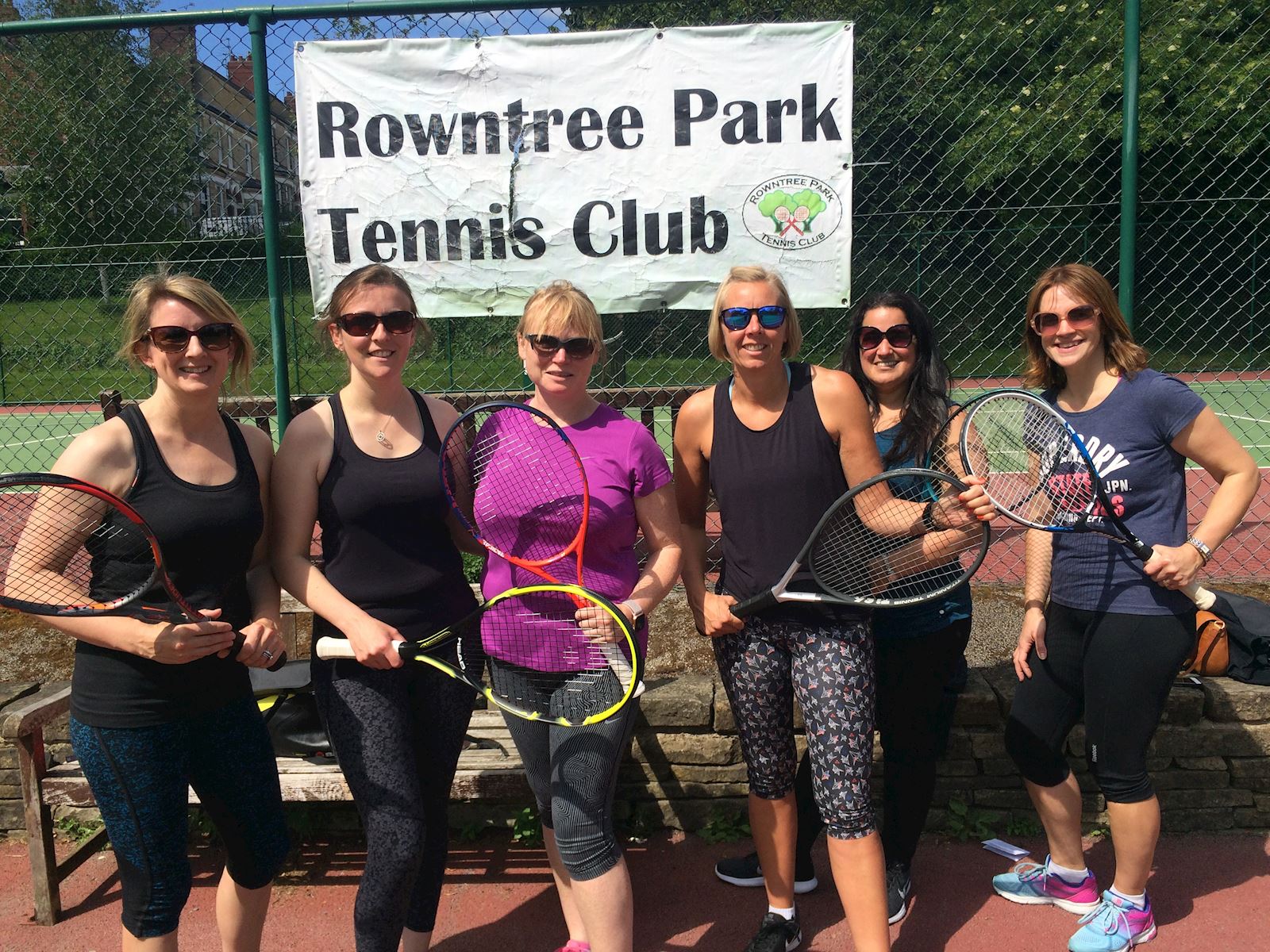 ---
Where we teach
Here are the Jonny Kay Tennis Coaching venues where you can play.
1

Alne Parish Leisure Association Tennis Club

Thirlcroft Lane, Alne, YORK, North Yorkshire, YO61 1TJ

2

Rowntree Park CYC

Rowntree Park, Terry Avenue, YORK, Yorkshire, YO23 1JQ