Club
Knebworth Parish News Article - March 2021
Mon, 01 Mar 2021 00:00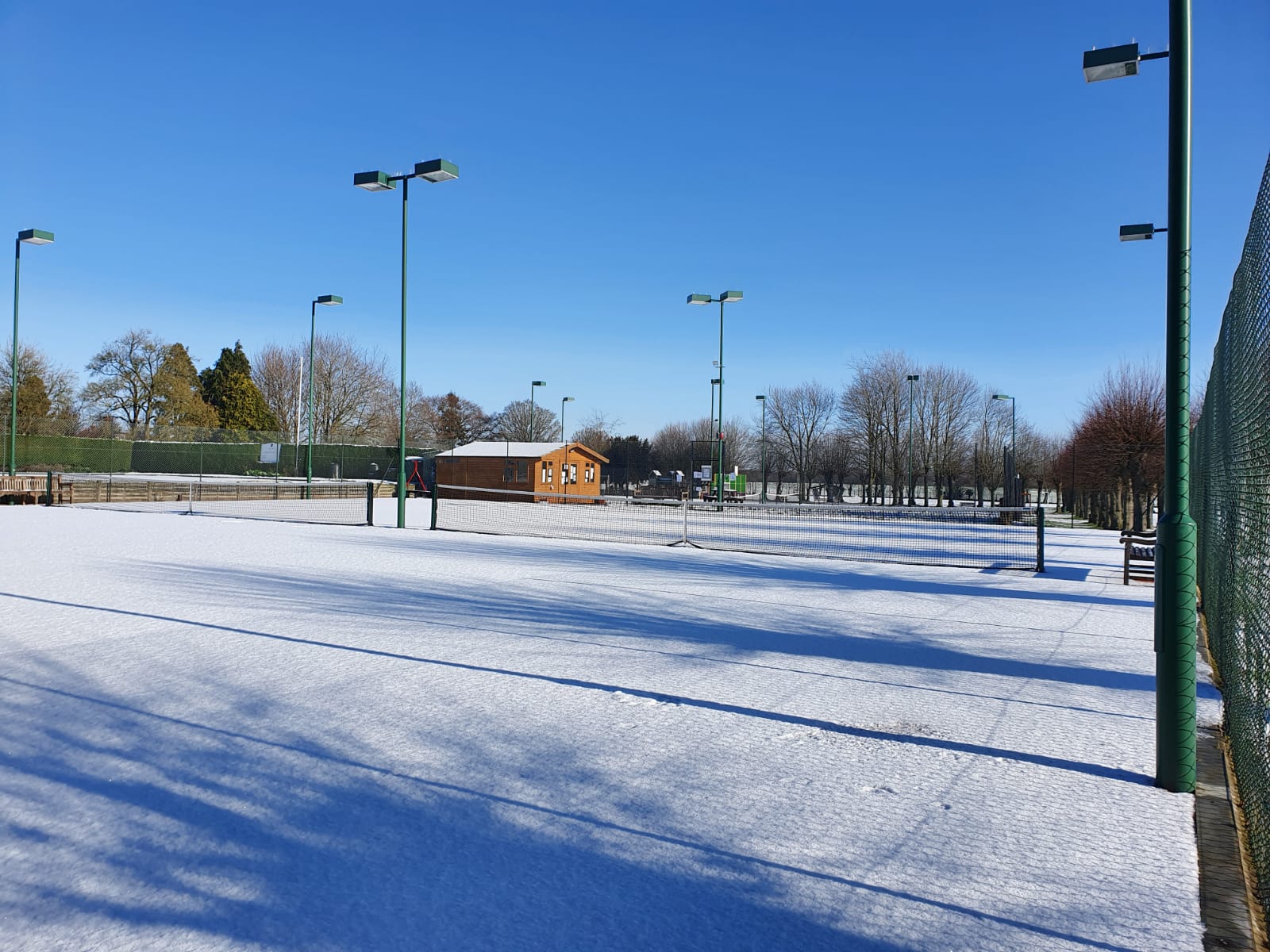 Hopefully by the time you read this there will be some tennis activity permitted and members will be keen to be out there playing. We had hoped that as with the previous lockdown some activity would be permitted, but sadly despite tennis being a no contact sport and the Club having outdoor facilities, we were not allowed to play. Our 2 all-weather courts recently installed have sat empty. However, there would have been little tennis played anyway, even if allowed, as despite having our all-weather courts there would have been few out there during the various freezing and wet spells we have had in January and February.
With no tennis activity the committee have been planning ahead. We have decided to have the lower block of 2 courts levelled and resurfaced to improve the playing surface. This is planned for the late spring or early summer and will be in preparation for the subsequent laying of an all-weather carpet style surface, similar to the upper courts, in 2022 or 2023. In addition minor projects planned for the next few months include replacing the trees which were felled a few months ago and some fencing repairs.
Our new season starts in April and hopefully by then we will be able to have at least the type of activity we had up to Christmas.
Coaching – hopefully our coach Dan Clegg, can restart with regular adult and junior group coaching on Saturday mornings with team tactics adult coaching on a Wednesday evening. Dan also can provide 1:1 coaching.

[email protected]
Thursday Club night –again hopefully this can restart although some restrictions may be required as before and members will need to notify via WhatsApp in advance and register on arrival.
League matches – whether or not the summer Datchworth league matches can start at the end of April remains uncertain. Members have always been used to regular activity on a Monday evening in the summer and if the league matches do not occur or are delayed starting, the Club hopes to have internal box style league matches instead.
There is obviously uncertainty about activities over the next few months and non-members who are interested to find out the latest situation can either check our website www.knebworthtennisclub.co.uk which we try to keep up to date, or contact us by email [email protected]
Michael Maresh