Social
American Tournament
Sun, 05 Sep 2021 00:00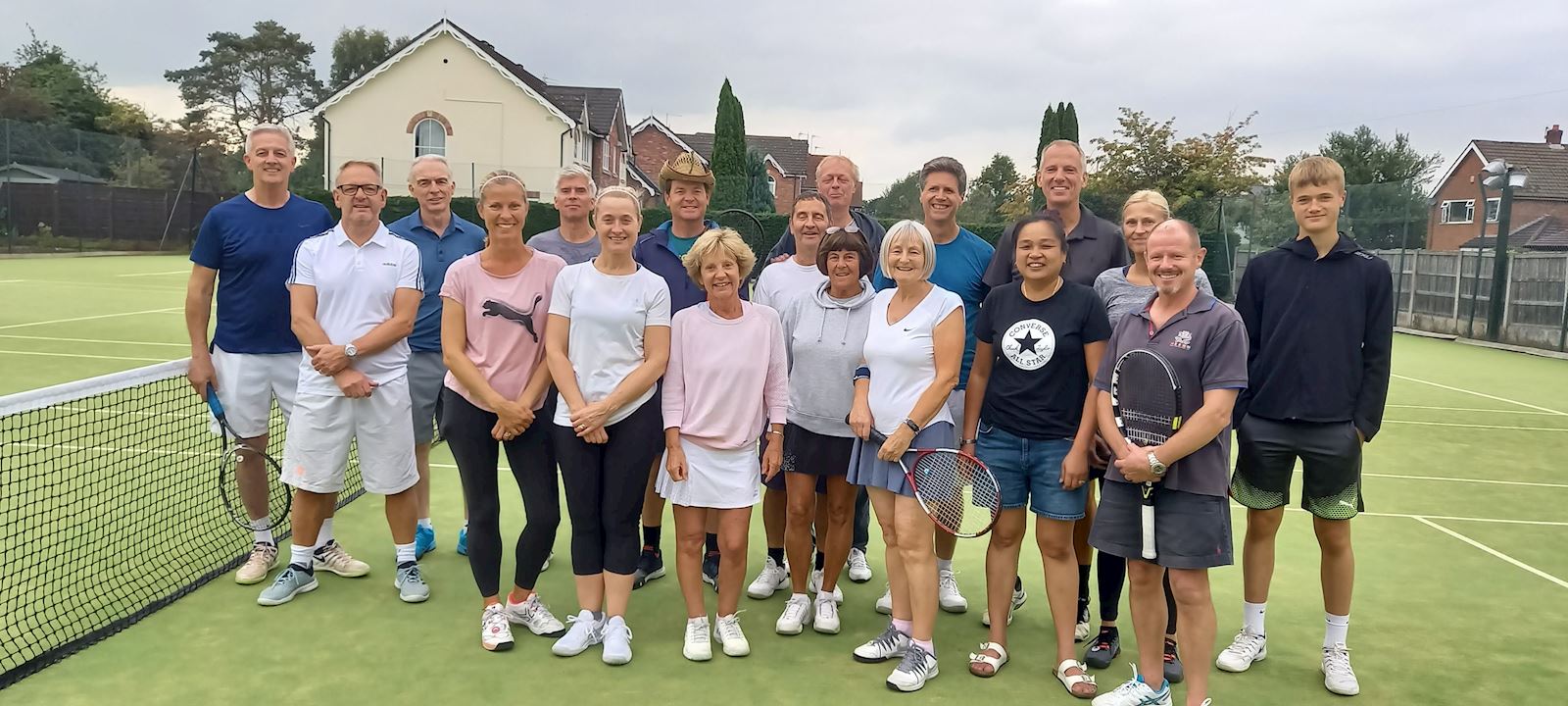 What a great afternoon of fun tennis... and some serious stuff!
Chairman Phil did a wonderful job of organising seamless tennis throughout the afternoon which flowed perfectly into a delicious barbecue to round off the tournament. Sausages and burgers purchased from our local butcher at Lindow Parade and cooked to perfection by Ian, Chris and Dan satisfied everyone's appetite after some hard-fought games on court!
The winners, Chris Walton and Lynne Leng, were presented with a bottle of wine and runners-up Mike Percy and Jack each received a tin of tennis balls.