Social
MLTC Flipping Fantastic Team
Sat, 05 Mar 2022 00:00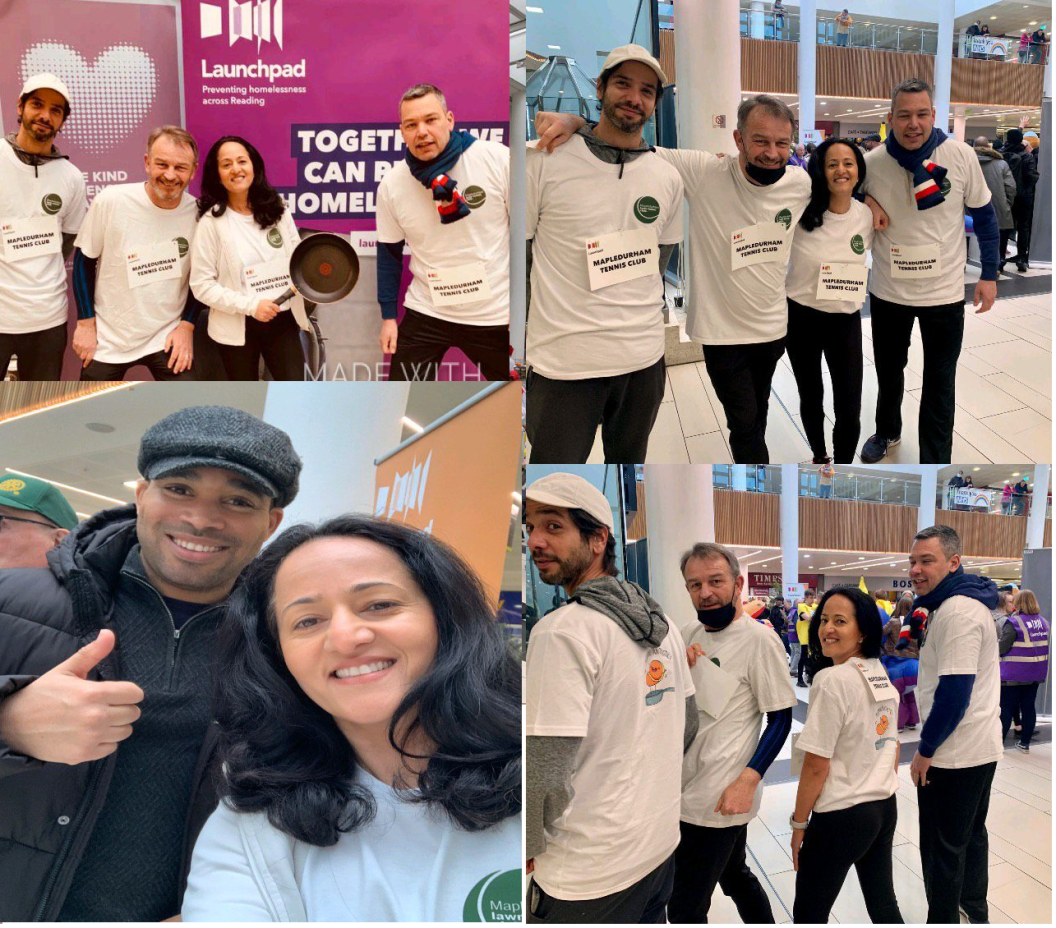 MLTC Members Raising Money for Launchpad Charity in Pancake Race.
Organised by Nazia Van San 4 Club Members, Dan Power, Bernardo, Gerben and Nazia herself took part in the annual Pancake Race on Broad Street in central Reading.

Sporting new T-Shirts with the new logo the team did not progress beyond the first round but managed to raise £585. Thanks to everyone from the club who donated most generously.
The Just giving page is still open at: https://www.justgiving.com/fundraising/flippingfantastic
Launchpad provides vital services for people who are homeless or at risk of losing their home in Reading. This includes Launchpad's supported housing, a free drop-in service for anyone in housing crisis and our work and life skills centre.