Club
MLTC Summer Tournament 2022
Mon, 05 Sep 2022 00:00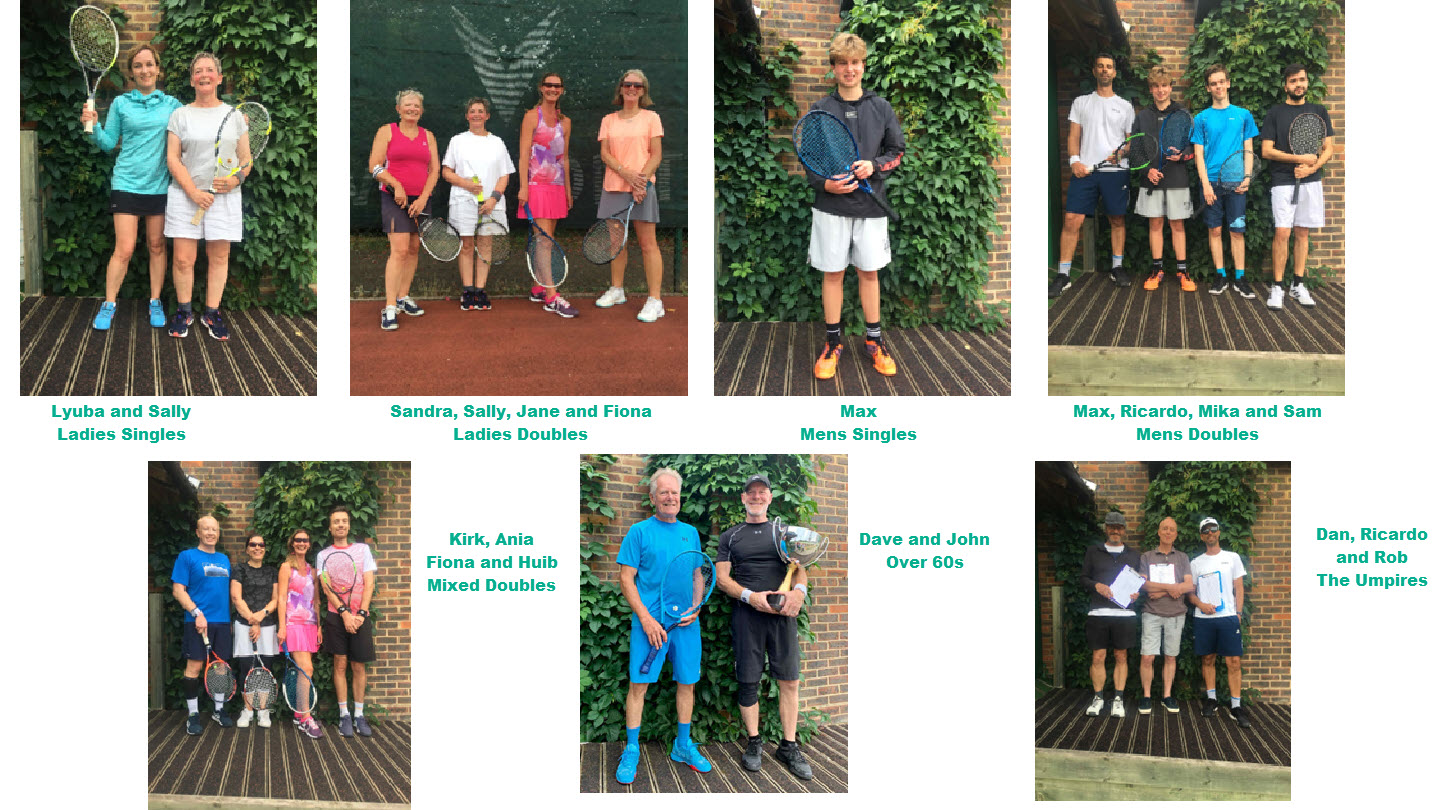 Mapledurham Lawn Tennis Club held their 2022 annual tournament finals on Saturday 3rd September in fine weather conditions at their Caversham Heights courts.
All the matches were hard fought even though scores seem to show some easy wins and with all matches professionally umpired by volunteers.
The event started with the vets men singles at 10.30 am and after over 2 hours John Simmonds finally ended David Maynerd's 4 year reign by winning 7-6, 6-4.
The ladies and mens singles were then played with Sally Foster retaining her title by beating Lyuba Abramova 6-2, 6-2 and Max Harrison (17) retaining his title by beating Alex Denovan 6-1, 6-1.
The ladies and mens doubles finalists then took to the courts; Fiona Roach and Jane Laing retaining their title by beating Sandra Smith and Sally foster 6-2, 6-2 and Max Harrison
and Ricardo Dytz beat Mika Bailey and Sam Hirani 7-6, 6-3.
The day finished with mixed doubles where Fiona Roach and Huib Steenburgen retaining title holders beat Ania Haskins and Kirk Perkins 6-2, 6-2.
It was a great fun day with players and supporters enjoying tennis plus free refreshments including burgers and hotdogs from the all day BBQ. Next year we hope to get the juniors back competing and are also hoping to involve the juniors in ball boy / girl activities, making the tennis even more fun for the finalists.
A special thanks to Dan Power and Dave Maynerd again for organising the event and also to other volunteers helping behind the scenes.