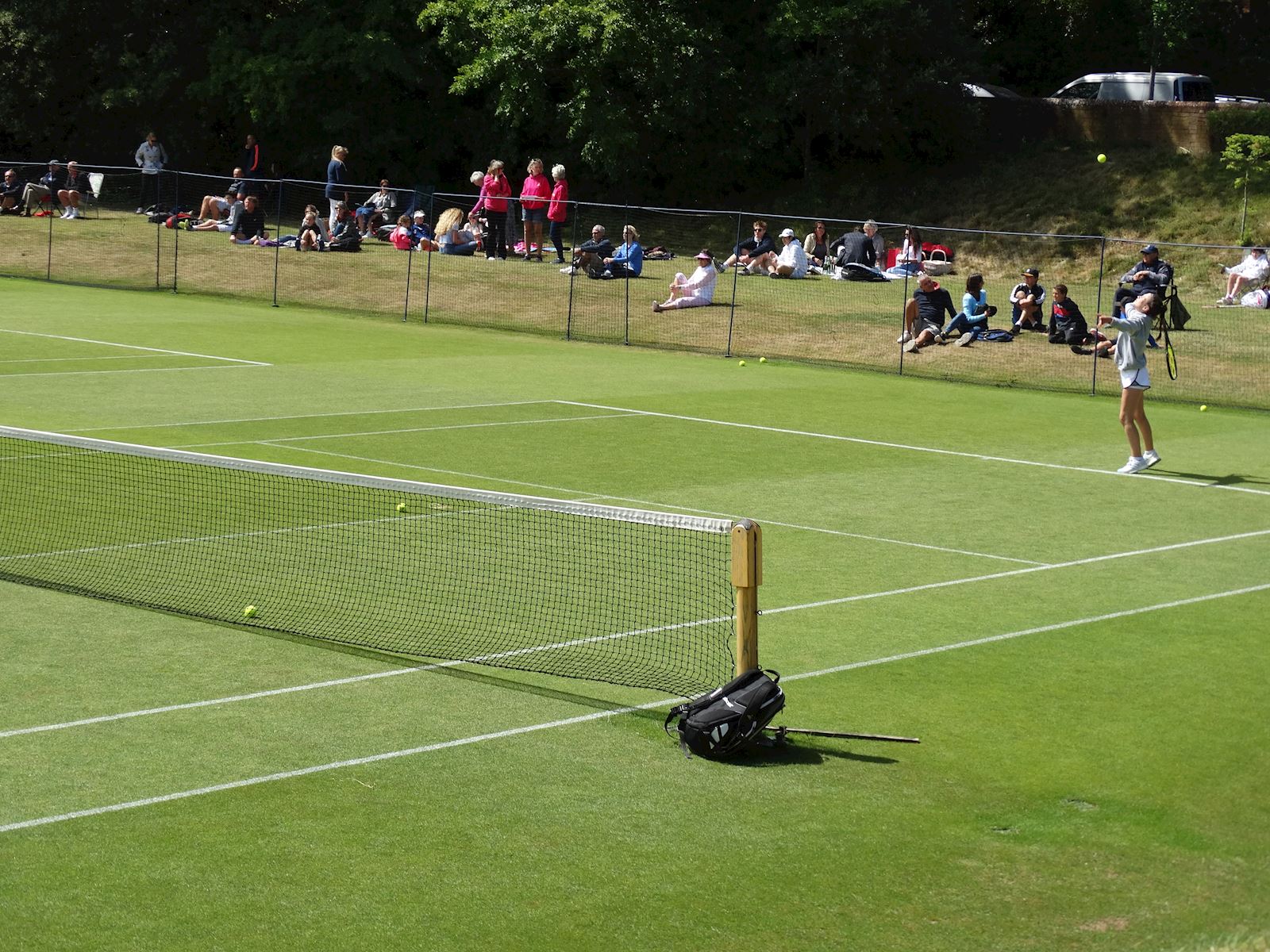 Meads Lawn Tennis @ ROMPA has spacious grounds with excellent all-weather courts. There are four Astroturf courts, 3 of which are floodlit.
In addition there are three grass courts which have been established by the Lawn Tennis Association to meet the practice needs of players participating in the Eastbourne International Tennis Tournament at Devonshire Park. Club members have full access to the grass courts (weather permitting) from the end of June until the end of September.
Our members enjoy a variety of playing opportunities which include our club sessions, team matches, club competitions, arranging their own games, and group and individual coaching.. A number of organised 4's and 8's take place during the week all year and players are often wanted for these games.

COURT BOOKING – Courts may be booked 9 days in advance via the booking tab on our website. Courts must be occupied within 20 minutes of scheduled start time or will be considered free for use by other members.

GUESTS OF MEMBERS – may play 5 times per tennis year for £5.00 (£2.00 for under 23's) per session but must be signed in and paid for in advance via emailing the club for permission and payment by BACS before 8am of the day your guest will be playing.
DRESS CODE - Tennis shoes or Trainers are compulsory to prevent damage to the court surfaces and for players' safety. Sports clothes are advisable but there are no rules about the colour or style.
PLEASE REMEMBER TO LOCK THE COURTS AND CLUB HOUSE AFTER YOU HAVE FINISHED. DO NOT ASSUME OTHERS WILL DO THIS
Click here for Court Regulations