Social
Southern Knights Face Biggest Test Yet....!
Fri, 04 Oct 2019 00:00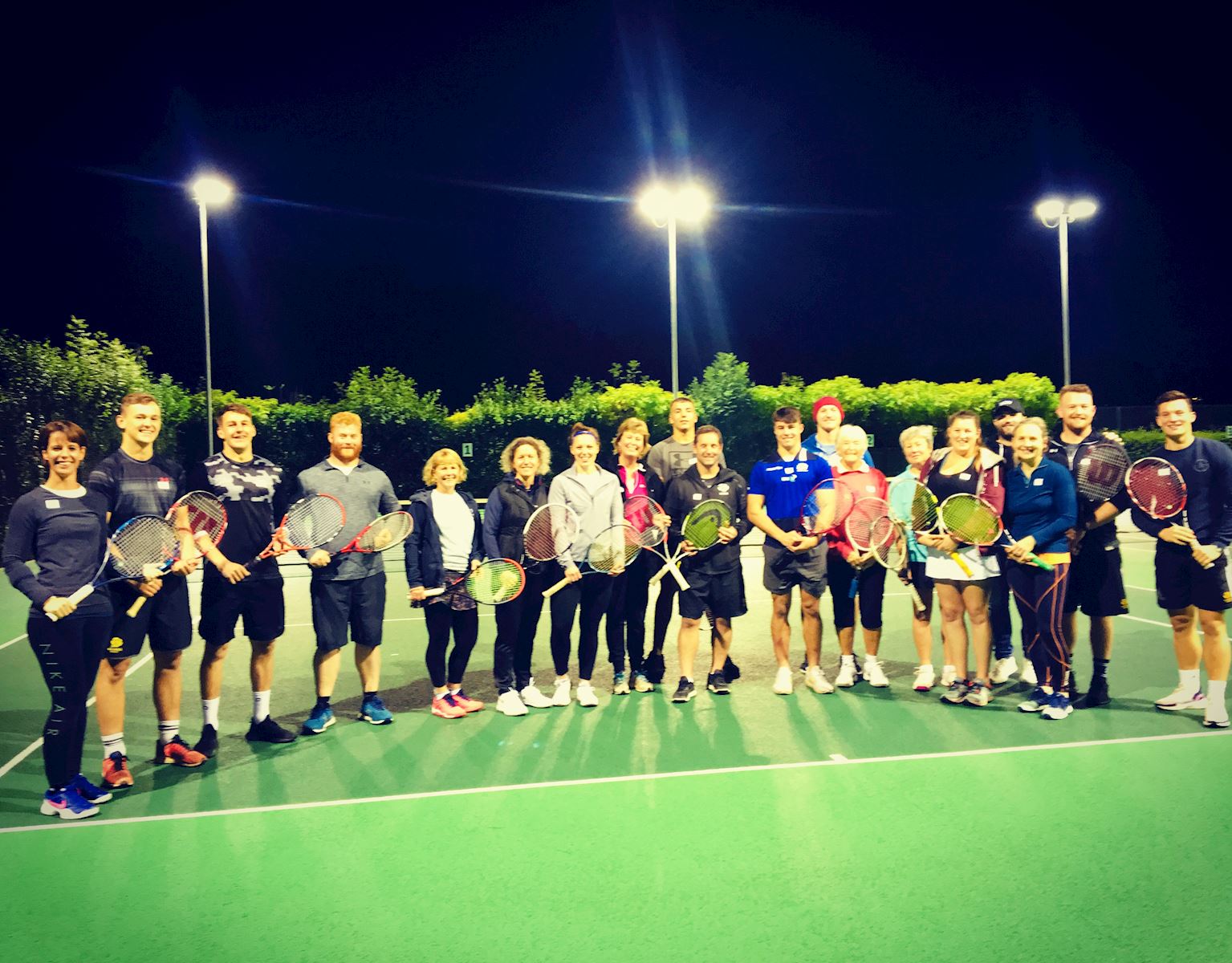 On Friday 4 October our ladies teams welcomed the newly formed Super Six team the Southern Knights to the club for an evening of mixed tennis and much hilarity.
A great night was had by all and the ladies were well and truly spoilt with a fantastic post match dinner! Not only this, but the team supplied three great prizes for the winning ladies on the night: 2 x complimentary tickets to a ladies lunch this season, a Southern Knights t-shirt and 2 x free entry in to any upcoming home game.
The evening's results were as follows:
COURT 1 (Pool Winners)
* 1st = Connor & Britta
* 2nd = Craig & Brenda / Bob & Lorna
COURT 2 (Pool Runners Up)
* 1st = Dalton & Gemma
* 2nd = Nagle & Alisa
* 3rd = Struan & Lesley
COURT 3 (Pool Third Place)
* 1st = Harri & Hilary
* 2nd = Gav & Ali / Ewan & Dawn
The Club wishes all the boys a great first season and look forward to welcoming them back on court same time next year!