Competition
Melrose Mixed Open 2019
Sat, 06 Apr 2019 00:00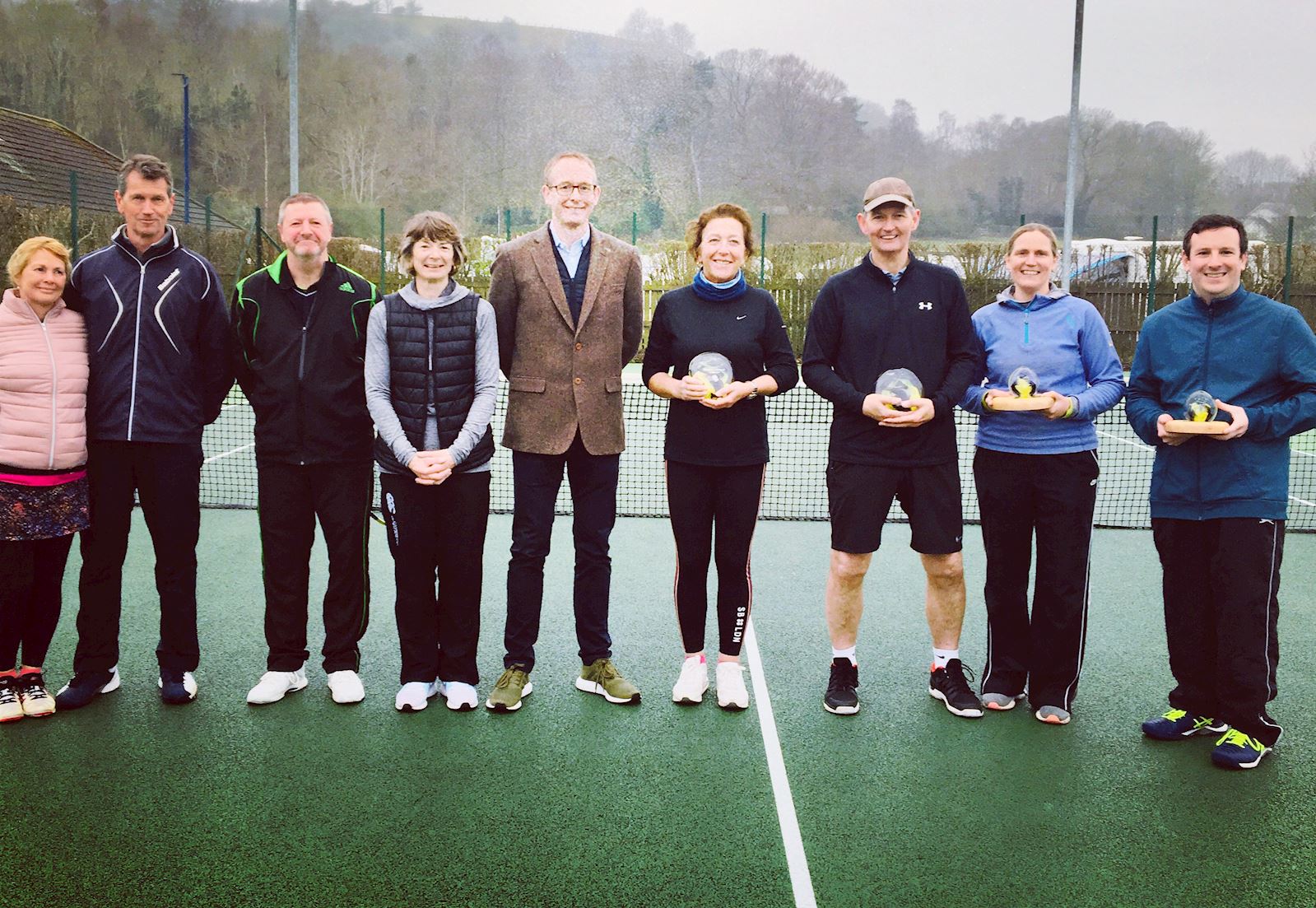 The second ever Melrose Mixed Open took place on Sunday 5 April. Twelve couples, representing clubs from across the Borders and East Lothian, competed in the round-robin tournament. No fewer than nine Melrose players took part (Alison, Glen, Lesley, Keith W, Mike T, Tam, Dawn, Colin and Bill) in what was once again a very competitive affair!
Following the four pool competitions, quarter finals, semi-finals and final then followed, with the following results:
Winners: Adele Fletcher (North Berwick TC) & Bill Fleming (Melrose TC)
Runners Up: Chris Jackson & Andrew Plenderleith (both Duns TC)
Plate Competition
Winners: Claire Townsend & Adam Drummond (both St Boswells TC)
Runners Up: Dawn & Colin MacBrayne (both Melrose TC)
Congratulations to all who took part! Big thanks must go to Will Grieve for his officiating, John Lamont for presenting the trophies and Gemma, Aziza and Ellen for keeping players well fed and watered!
Huge well done to Alison and Glen for organising another great tournament! The club looks forward to seeing everyone again next year!