Club
2018 Club Championships
Sun, 09 Sep 2018 00:00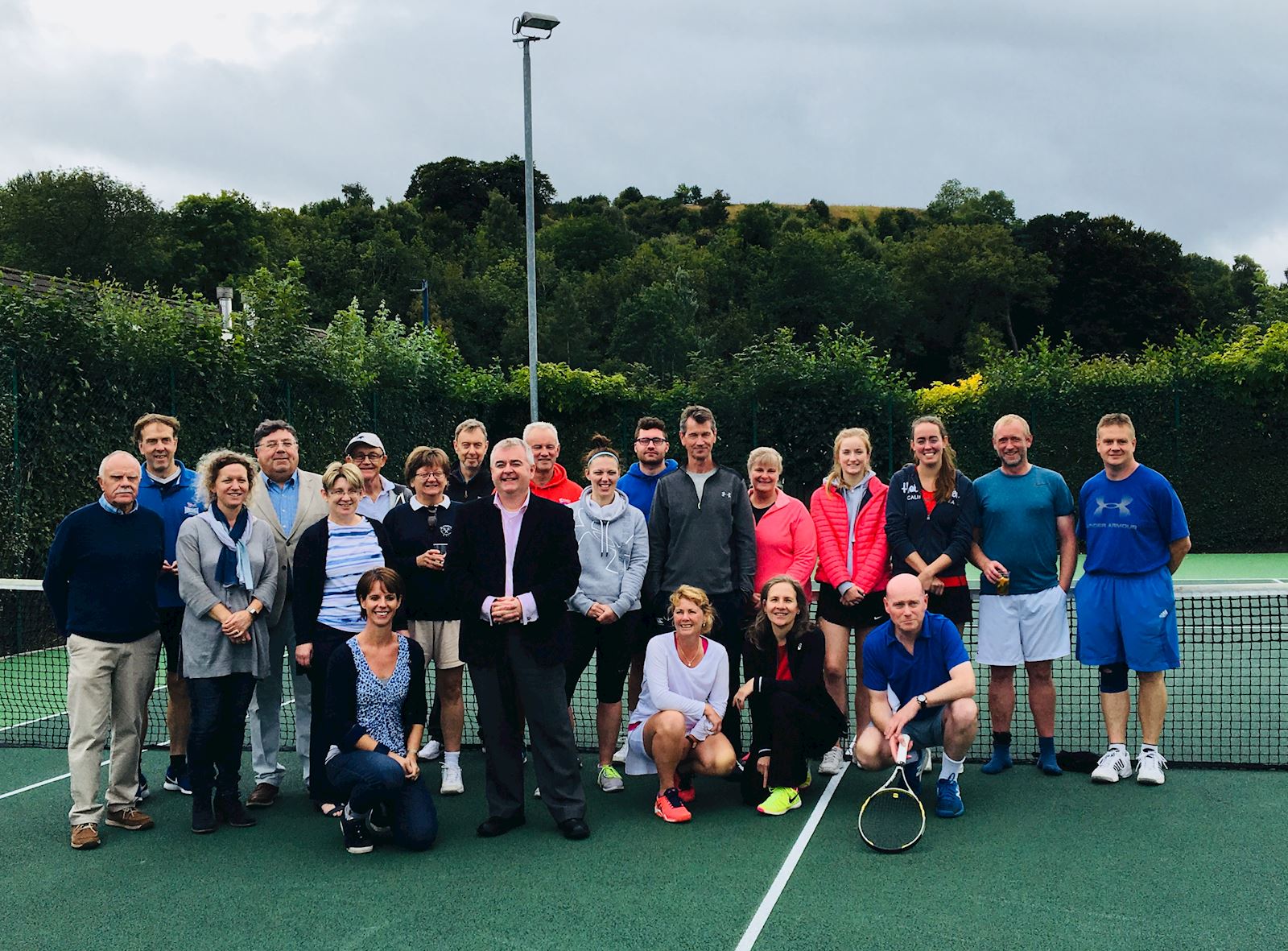 Saturday 8th September saw not only the 2018 Club Championships coming to a close, but also saw the newly refurbished courts being officially opened!
The sun was shining, the pimms was flowing and there was a whole lot of fantastic tennis on show! The afternoon kicked off with the men's and ladies singles and ladies plate finals. This was followed by the official opening of the courts by Councillor David Parker. Play resumed with the men's and ladies doubles and men's plate finals. The afternoon was rounded off with the mixed doubles finals. Results as follows:
Men's Champion - Glen Gordon (runner up Ian Reilly)
Ladies Champion - Jess Bennett (runner up Alice MacBrayne)
Ladies Doubles Champions - Jess Bennett & Britta Kalkreuter (runners up Wendy Murray-John & Dawn MacBrayne)
Men's Doubles Champions - Keith Wylde & David Owen (runners up Ian Reilly & David Gelder
Mixed Doubles Champions - Ali Moore & Colin MacBrayne (runners up Andy Stavert & Aziza Taylor)
Ladies Plate Winner - Dawn MacBrayne (runner up Gemma Ross)
Men's Plate Winner - Andrew Stirling (Andrew Poole)
Congratulations to all our winners and runners up and to everyone who took part in this year's Championships. Big thanks to competition organiser Will Grieve and to everyone who contributed to the organisation and running of finals day - cracking club spirit!