What's happening at Napton Tennis Club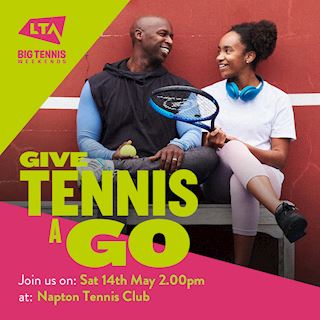 On Saturday 14th May we hosted a very successful Open Day . The weather and playing conditions were perfect and visitors and members had a happy afternoon playing tennis - not forgetting the abundance of homemade cakes of course!
Thanks to all those who joined us, we look forward to seeing you again and also thanks to our hard working volunteers, without whom we could not have provided such an enjoyable afternoon.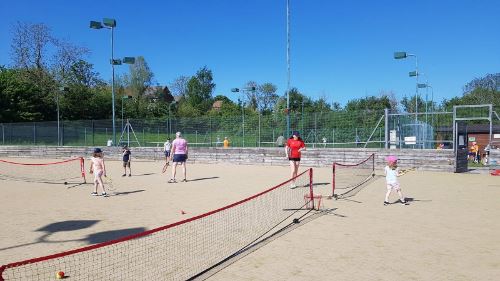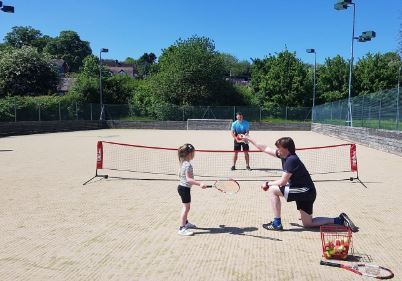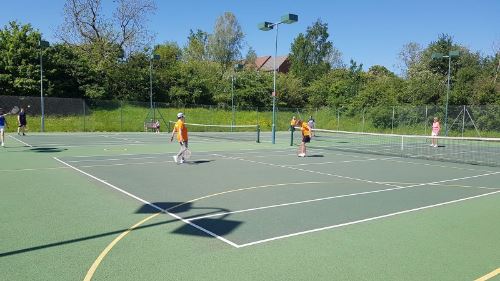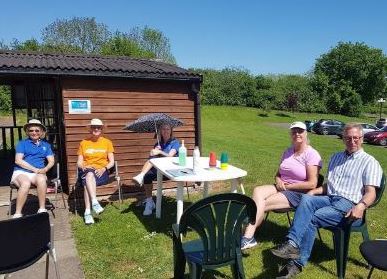 DATES FOR YOUR DIARIES
SUNDAY 3RD JULY - SUMMER BBQ TOURNAMENT (further details to follow)
WEDNESDAY 6TH APRIL 2022 - NAPTON TENNIS CLUB'S AGM
Please click on links below to view AGM documents:
Napton Tennis Club AGM Minutes
Napton Tennis Club Treasurer's Report
Napton Tennis Club Accounts Resumé
WEDNESDAY EVENINGS CLUB NIGHT (Open to more experienced adults and older teenagers)
6.30 pm to approx. 8.00 pm
SATURDAY AFTERNOON SOCIAL TENNIS
2.00 pm to 4.00 pm
SUNDAY MORNING 'back to tennis/rusty rackets'
10.00 am to 11.30 am
Please Note: Our Saturday and Sunday tennis sessions are organised via our various WhatsApp groups
LADIES LEAGUE MATCHES (please see link from tab above)
FRIENDLY MIXED TENNIS MATCHES
We need more players – if you are interested in taking part please contact us by email at [email protected] or speak to one of our Committee members.