Club
Support NCTC through the new EHDC Community Lottery
Tue, 03 Mar 2020 00:00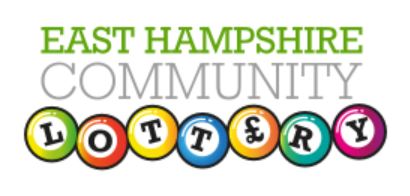 East Hampshire District Council is launching a new community lottery to raise money for local good causes - and this includes sports clubs such as NCTC.
Cllr Julie Butler, Deputy Leader of EHDC and Portfolio Holder for Welfare and Communities, said a similar scheme run by Havant Borough Council has raised £63,000 for the 84 local good causes.
"This lottery is all about choice for local people," she said. "Anyone who buys a ticket can choose where they would like their donation to go or they can add it to a central fund where it will be split between others.
How the lottery works
With each £1 ticket sold 60p will be donated to local charities and good causes. You can maximise the money your organisation receives by having a dedicated lottery page.
Tickets bought through your page will ensure 50p per ticket is directed to your organisation.
A further 10p in each pound will go into a general good causes fund, to be split between participating charities. The remainder goes towards prize money, operating costs and VAT.
The lottery is being run with specialist operator Gatherwell who will receive 20 per cent of the takings while the remaining 20 per cent will make up the prize fund.
Players stand to win a £25,000 jackpot, plus smaller prizes.
The first lottery draw is set for April 2020 with tickets going on sale at £1 each with 60p of every pound spent donated to local charities.
To buy tickets and support NCTC then please visit
https://www.easthantslottery.co.uk/support/newman-collard-tennis-club