The History of Norbury Park LTC
Norbury Park Lawn Tennis Club is one of the oldest tennis clubs in the world. It is the successor to Norbury Park Sports Club which was founded in 1889 with the incumbent Mayor of Croydon as President. As such, it is one of the oldest tennis clubs in the world.
In 1855, Norbury was a vast estate of some 420 acres comprising countryside, woods, meadows and ponds. On the estate was a large house called Norbury Hall which was purchased by the Hobbs family. Mr. J.W. Hobbs was a huge sports fan and introduced cricket to the area too – so successfully, that the touring Australians played in Norbury in 1888.
It was then decided that Norbury, which was proving to be an enormously popular escape from the hardships of inner London, needed a sports club, so in April 1889 the Norbury Park Sports Club was founded. With the existing Mayor of Croydon as President, two cricket teams and a tennis section were formed, commanding a membership fee of £1.10p and so the story of one of the world's oldest Lawn Tennis Clubs began.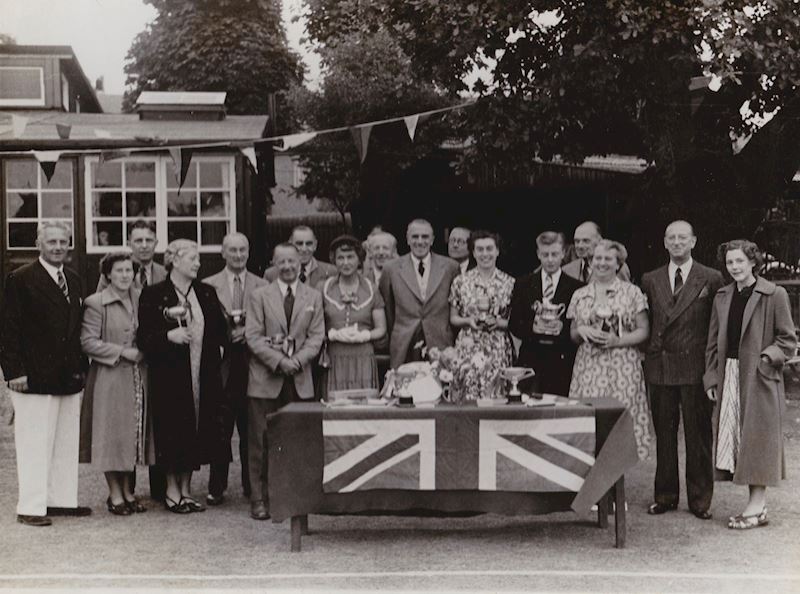 We continue to upgrade and modernise the club as much as our funds will allow.
During term time we are home to the Bright Kids pre-school, and our clubhouse is available to hire for parties and functions.
In 2012 we successfully applied for grants and loans from Sport England and the Lawn Tennis Association, and our 4 hard courts were extended and resurfaced and the floodlighting replaced. The courts are cleaned annually and repainted every four years. Unfortunately we no longer have grass courts due to the cost of maintaining them (if anyone fancies taking on the job, please let us know!)
If you would like to be a part of the history of the Club, join us for tennis or social activities. We have a wide variety of membership options, including monthly payments and an introductory offer.
You are always assured of a warm welcome here at Norbury Park Lawn Tennis Club.