Competition
Peter Bentley Winners 2018
Wed, 12 Sep 2018 00:00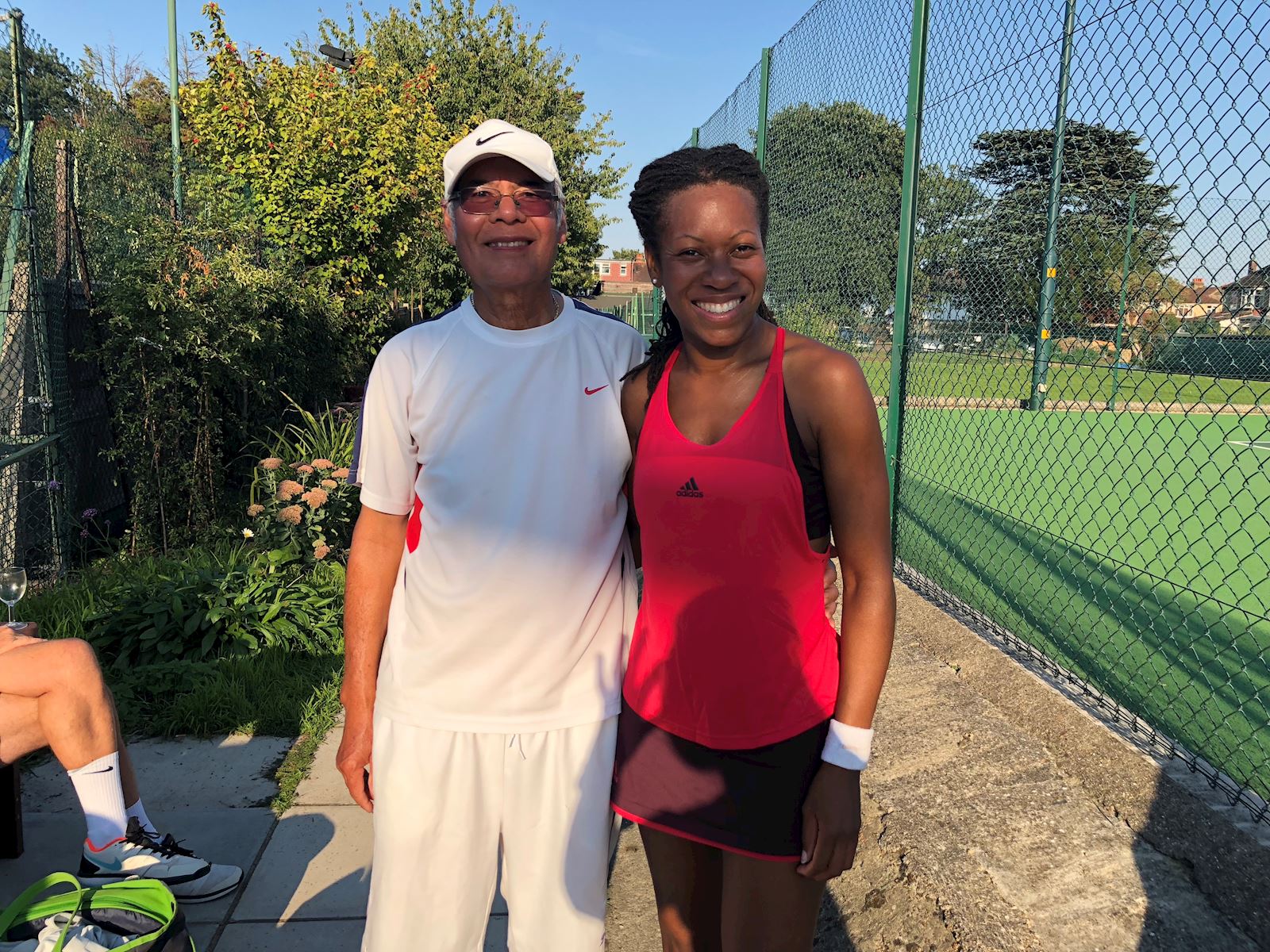 On a scorching day, the club's top mixed doubles players fought it out to win the coveted Peter Bentley Mixed Doubles trophy.
This is a ladies invitation tournament, where the top 10 ladies doubles players (at least those not on holiday) get to choose their male partner. The first stage is round robin, and the top 4 teams enter the knock-out for the cup, and the other teams battle for the plate.
This year's winners were Charmaine and Khamsay, who kept their nerve in a very tight tie-break to beat Sue and Patrick in the final.
The plate was won by Anne-Marie O'Hara and David Lovejoy, with Carole and Andrew runners up.