OBTC Finals' Day 2019
Sat, 07 Sep 2019 00:00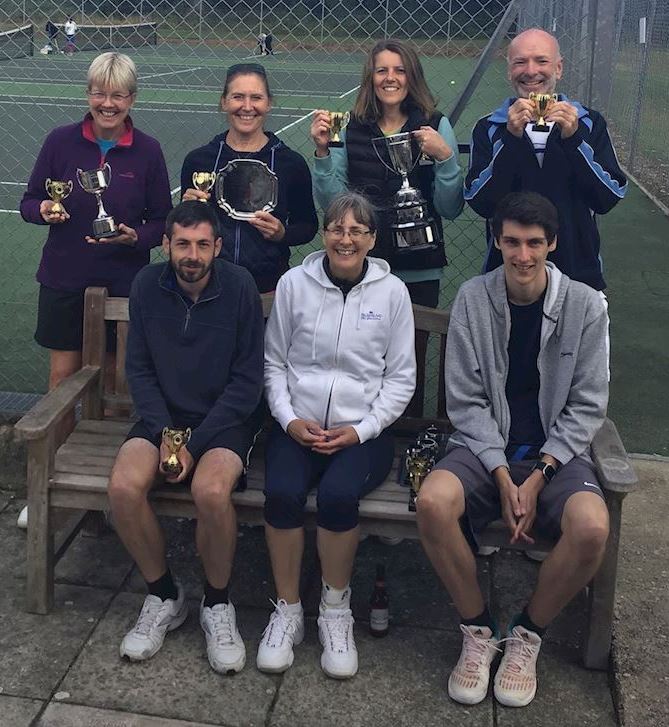 The Summer Tournament Finals' Day was held on Saturday, 7th September at Old Basing Tennis Club. We were lucky in that it was dry! For the players the lack of sun & cloud cover made playing conditions nearly ideal. However, for the spectators the wind made it quite chilly! Matches started at 12 noon & finished around 4.00pm. Finalists & runners up were then presented with their trophies by Mike Sant, President of the club. The BBQ afterwards was very enjoyable, a good chance to catch up with fellow players.

Here are the results:
The Men's Singles saw some intense play by James Chamberlin & Jamie Thomas. Some great serving & cross court rallies throughout. Jamie Thomas won 6-1 6-4, once again winning the trophy.

The Ladies' Singles Final result did not reflect the close games & long rallies. Penny Luke beat Jane Hatter 6-2 6-0. Penny successfully defending her title.
The Men's Doubles was a great match! Lots of rallies & great net play between James Chamberlin & Ben Wiltshire & their opponents Andy Mountford & Jamie Thomas. All four men had great reactions & the match was very entertaining to watch. Jamie & Andy won 6-4 6-2, successfully defending their title.
The Ladies' Doubles score did not reflect the closeness of the match. There were many deuces & long rallies but in the end Penny Luke & Jane Hatter defended their title successfully by beating Bev Cleaver & Carol Torselli 6-2 6-1.
The Mixed Doubles was a close match. Once again Jamie & James faced each other across the net! Jamie Thomas partnered his Mum, Lynne Thomas & James Chamberlin partnered Jane Hatter. There were several breaks of serve, but in the end the Thomas's won 6-4 6-3. Jamie & Lynne were delighted to win the title for the second year running!
This year we ran a Singles Handicap Tournament, trying out a new format. Players had to win 30 points to clinch a win. In the Men's Handicap both Nigel Hatt & Iain Armstrong started on 0. The match was closely fought with lots of long rallies. In the end Nigel Hatt won with a convincing score of 30-19. In the Ladies' Handicap Final Bev Cleaver started on -10 & Jane Reap on 0. Again, this was another match of rallies! Bev was on form though & came through to win 30-22.
Each year the club presents the Betty Holmes Trophy to a member of the club who has contributed a lot to Old Basing Tennis Club over the years. This year the trophy was presented to Bev Cleaver in recognition of all she has done for the club - being A Team Captain, planting flowers around the club house & helping to keep the club house & courts in good condition.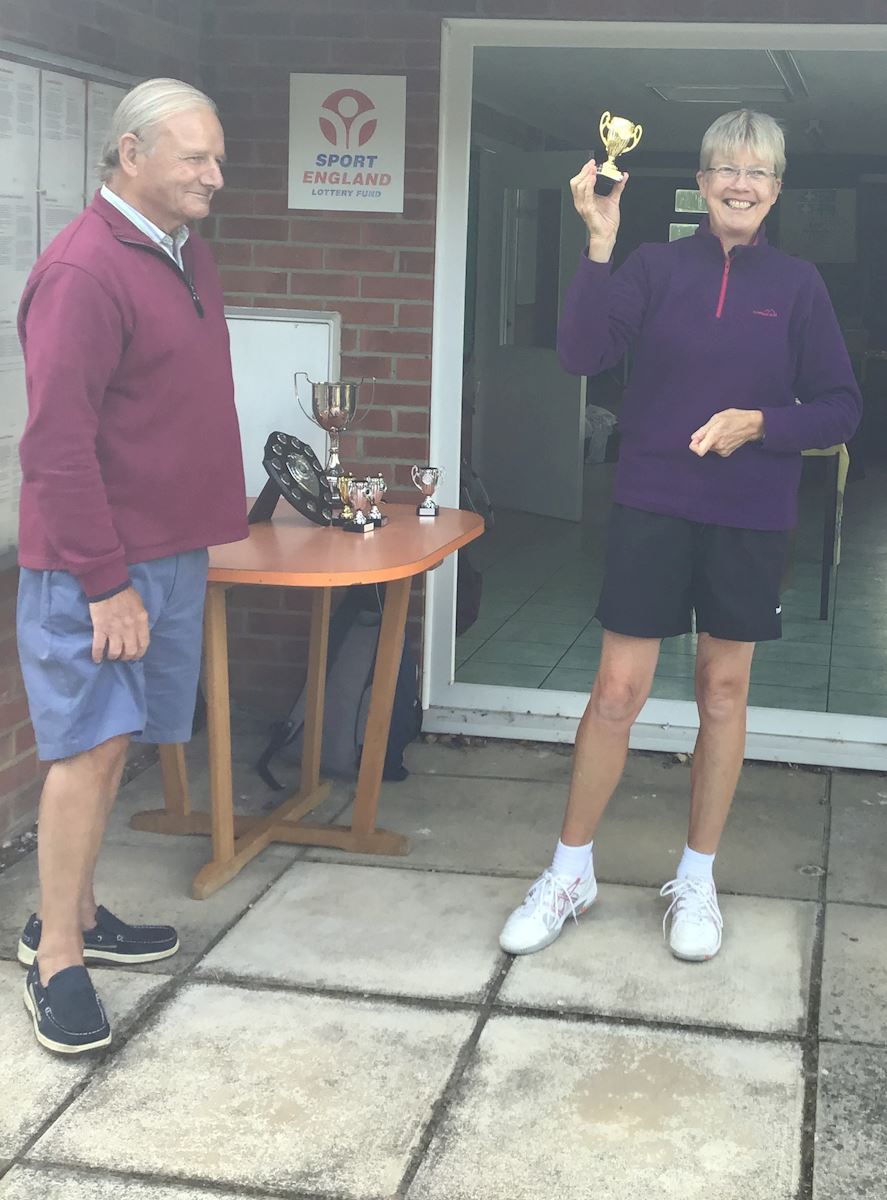 Many thanks to James Chamberlin for organising the tournament.
Lynne Thomas, Chairperson.