Cardio Tennis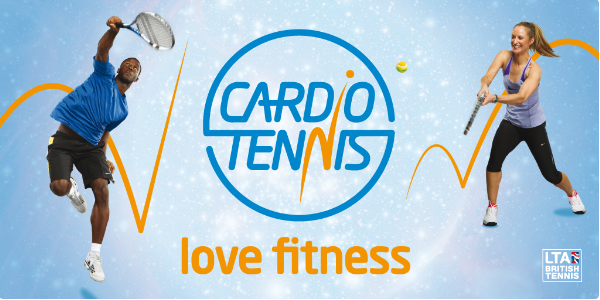 Cardio Tennis is a fun, sociable group fitness class set on a tennis court and open to members of all ages and abilities.
Cardio Tennis is a high energy fitness class that combines the best features of tennis with cardiovascular excercise. It is an engaging group fitness program featuring the heart pumping effects of tennis drills, games, and skills, delivering the ultimate full body and calorie burning aerobic and anaerobic workout.
Set to music and run by our qualified instrutor, Dan Edwards, you'll get to hit lots of tennis balls during your class and have a great cario workout at the same time.
Whether you are new to tennis or play at a very high level, you will get an amazing workout, make new friends, improve your play and enjoy tennis - all at once.
Classes run every Monday from 7.30pm - 8.30pm.
Come rain or shine, let PLTC help you sweat those troubles and pounds away....
Please use the website to book your place now.