Club
Annual Awards Party
Tue, 01 Oct 2019 00:00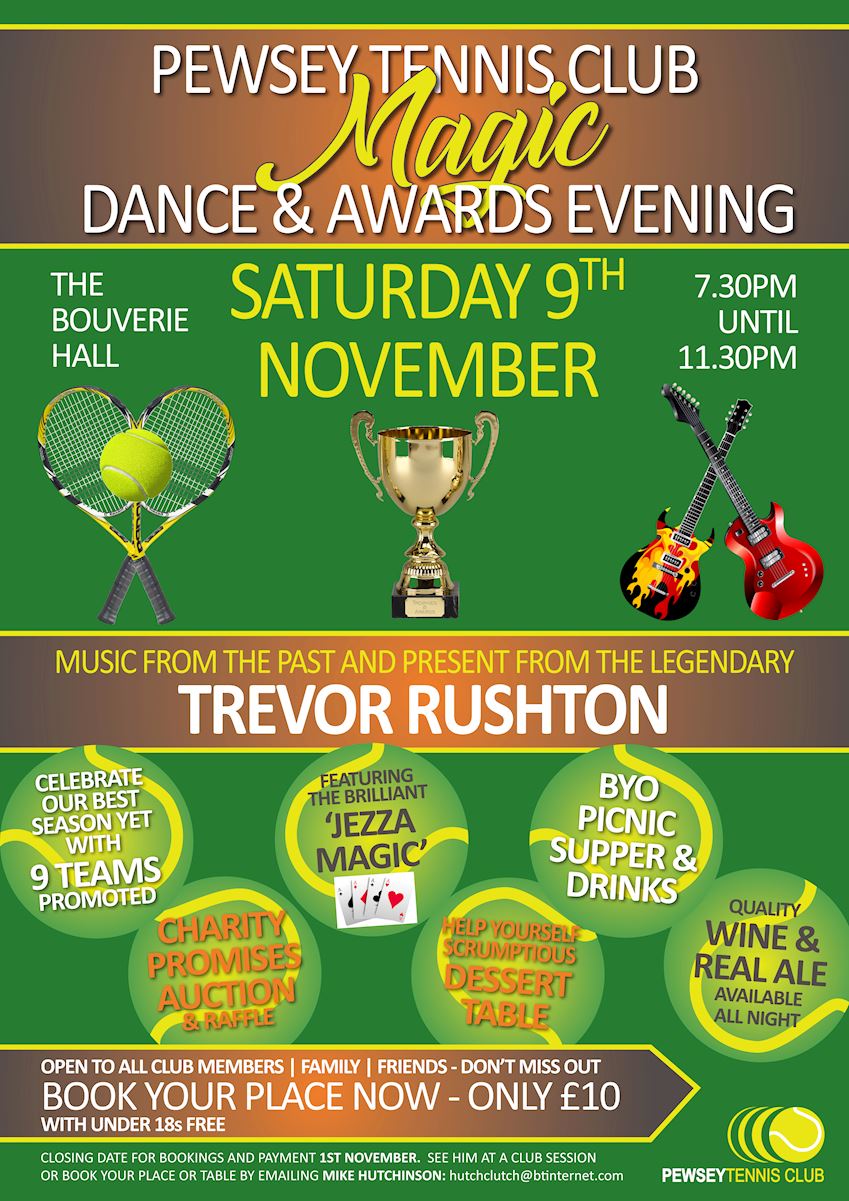 Some 40 members attended the 2019 awards evening at the Bouverie and had a great time. Attendees brought a wide range of tasty dishes to share while 'Jezza' perfomed quite astonishing card tricks at the tables. As always, a splendid selection of desserts was availble to all, as well as fine wines and beers. Fortunately the disco gave us the cahnce to work off a few calories.
As is the tradition on these occasions, club successes over the last season were celbrated and the following internal awards presented/announced:
- Most improved player - Greg Cook
- Club memebr of the year - Mike Hutchinson
- Club Captina of the year - Emma Cann
A special gift was presented to Amanda Foxton who steps down as club president at the end of this year.