Club
RATC Quiz Number Six hits 50!
Sat, 30 Jan 2021 00:00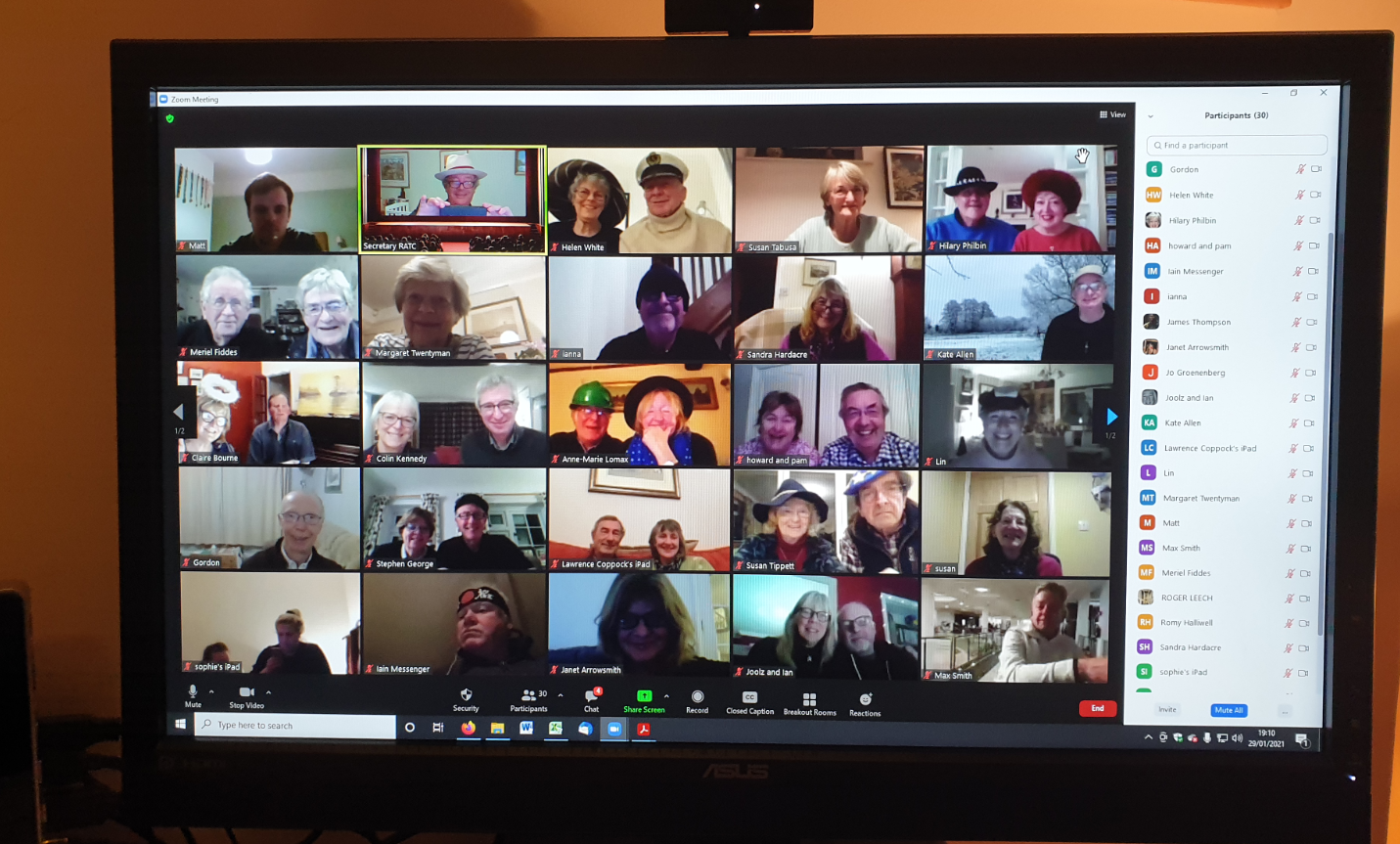 Dear all
I hope you enjoyed the Quiz last night especially if this was your first experience of RATC Quiz Nights and thank you for the many lovely notes you have sent.
Well done to those who donned some great head gear- you looked fab! One photo below- sorry not everyone featured!

It was a great relief for me as a host to not have to devise the questions this time round. So a big thank you to Steve, Claire, Ian, Hilary, Max and Messenger who provided you with your six rounds of questions as well as being great team leaders.Following a few requests I am attaching the answers to the pre-quiz teaser.
Below is the final scoreboard which shows that Ian Napleton's Lockdown Buddies managed to pip the others to the winning post.
Congratulations to Ian, Mags, Janet, Phil T and Sue & Mark.
Getting 50 people together on a Covid Friday night is quite an achievement and takes a lot of preparation - so looking ahead our proposed next date is Friday March 5th.

If you want to be included for March 5th please email to [email protected] so I can go to the Committee with some idea of likely demand.
Until next time and many thanks for making this a great RATC night in!
Very best wishes
Brian