Competition
Mixed Doubles Tournament
Sun, 25 Jul 2021 00:00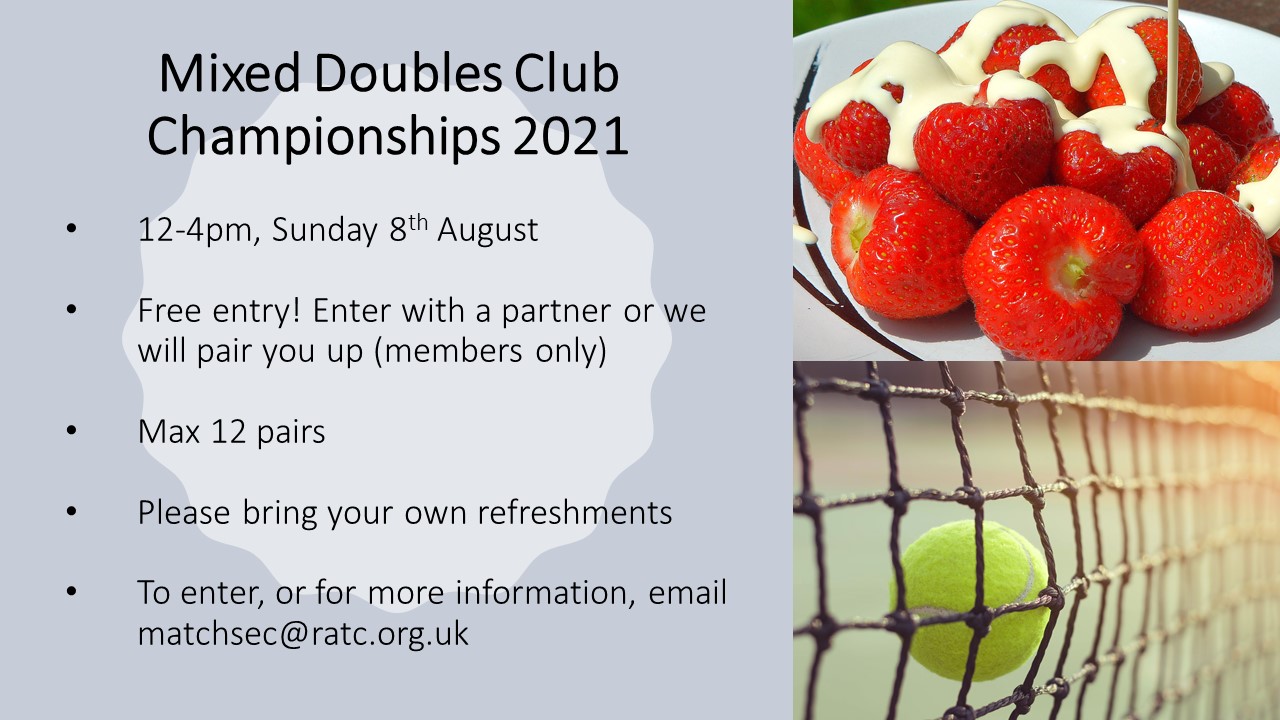 The club is holding a Mixed Doubles Club Tournament on Sunday 8th August 2021, 12-4pm.
This is open and free to enter for all members. You may enter with a partner or individually (and we'll try to pair you up). Numbers are limited to 12 pairs.
Please bring your own refreshments.
For more detils please contact Kate ([email protected]).