Club
Tennis in the Rain!
Fri, 30 Oct 2020 00:00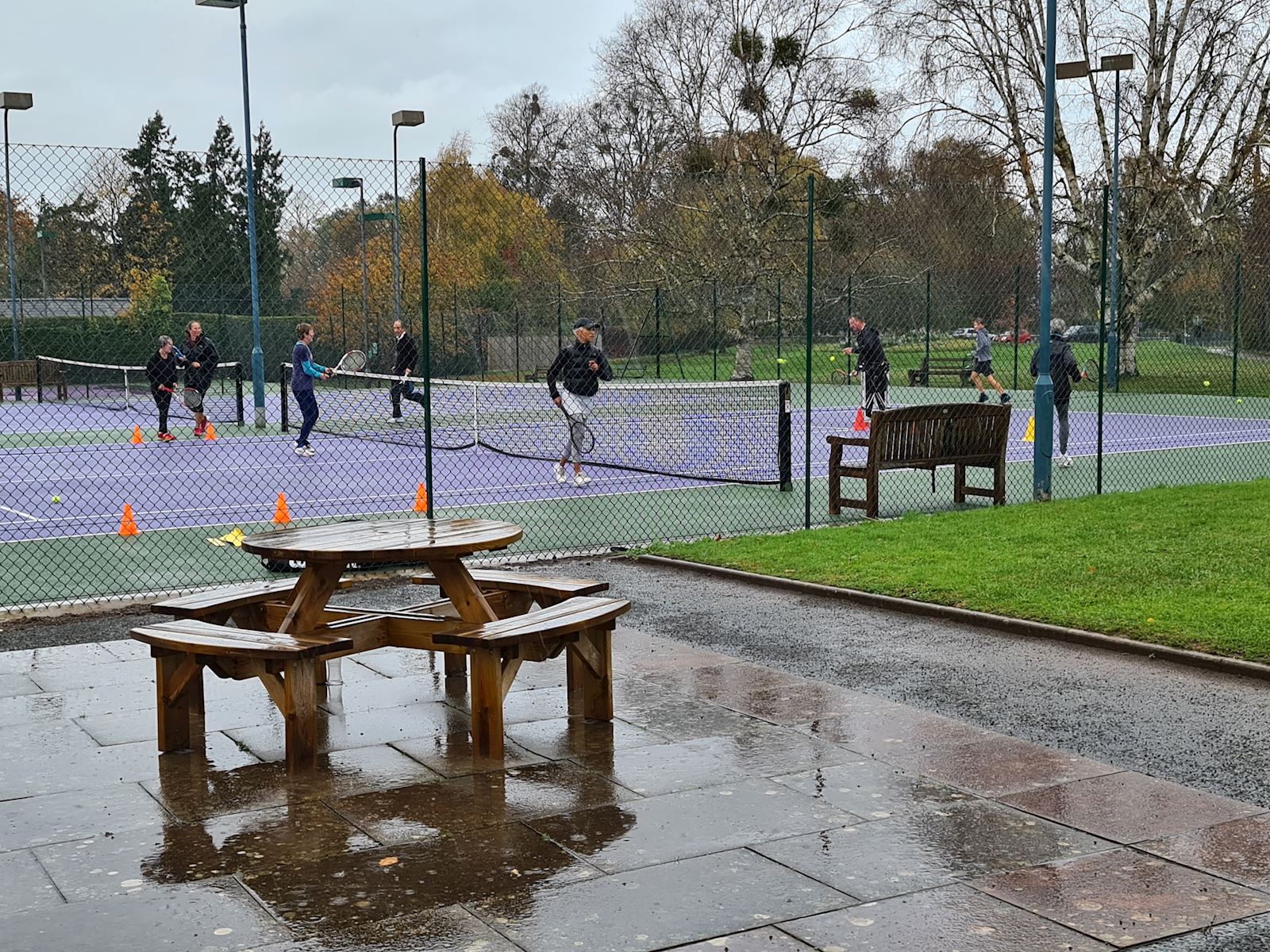 Assistant Coach Craig thought he would have to cancel the cardio session on Wednesday 28th October at noon. He had just taken a 90 minute intermediate ladies session, during which everyone had got drenched!
However, some of the intermediate ladies were joined by other players at noon, who waited for the rain to ease slightly, and then took to the court. Craig put the music on, and put the players through their paces. Lots of laughter, running, hitting and drying of hands followed.
The cardio sessions are FREE and are open to everyone. Thursdays from 1-2.30pm there is also another FREE course at Ross Tennis Centre. Check the website and book online at www.rosstenniscentre.org.
During these tough times, it's worth getting outside whatever the weather, why not join in?