Competition
Ross mixed team victory v. Woolhope
Sat, 10 Jul 2021 00:00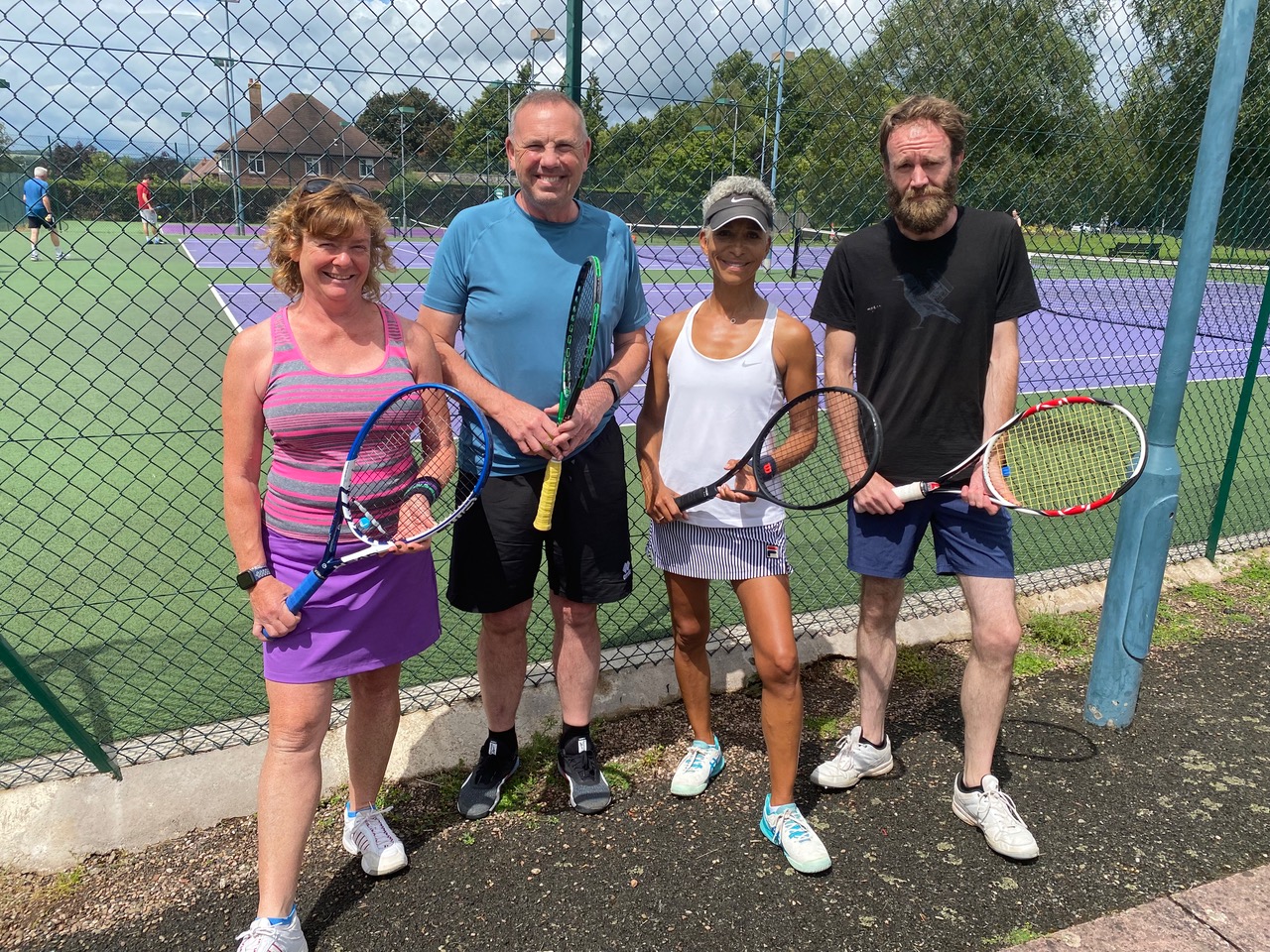 On Sunday 4th July, the Ross Mixed team took on Woolhope during a break in the frequent showers that afternoon.
Playing first pair, Tim Barnard and Wendy Badham lost the first set against the Woolhope first couple but then took the second. A nail-biting third set tie-break went the visitors' way. During their second rubber Wendy and Tim's strong forehands and consistent hitting secured the match in straight sets.
Dan Horrocks and Val Davies had a straightforward first rubber, only dropping four games. Against the first Woolhope pair they lost the first set, but came back to win the second set and the match tie-break with some superb volleys.
A good afternoon's play, some great support from the spectators and a 3-1 win - a great result for Ross Tennis Centre.