Coaching
We are delighted to have Team Bath Tennis as our coaching providers and have got Dillon Slade as our resident coach. Team Bath's all-encompassing tennis programme is one of just four LTA International High Performance Centres in the UK – recognised as having exceptional tennis.
The coaching Team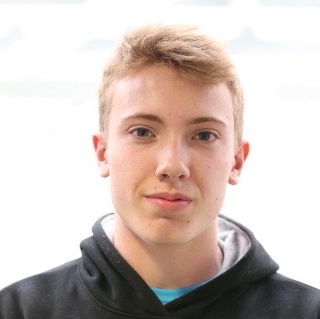 Head coach and Administrator - Dillon Slade: ds923@bath.ac.uk 01225 384247.
Dillon has been awarded Avon coach of the year for 2018 from the LTA
Dillon is a UKCC L4 Senior Club Coach and is your main point of contact for coaching enquiries at Team Bath. If you want to ask any questions about where you fit in within the coaching programme please do not hesitate to contact him. He will also be delivering 1:1 lessons so please get in touch with him to try and find a slot that works for you.
Head of Club Coaching (University of Bath): Tom Ellis te256@bath.ac.uk 01225 384210. Tom overseas the whole Team Bath Tennis Programme and can be contacted if the above coaches are unable to help you with anything or want to discuss any other matter.
How to book
To book a place, please scroll down. Here you will find all of the available courses which run on a Monday/Wednesday/Saturday.
Due to requests we will now offer sessions on a drop in basis. Prices for the sessions are £10.00 which you can bring to the session and hand over to your coach. Please contact Dillon directly to book and pay for these on 01225 384247 or ds923@bath.ac.uk
To qualify for the first mini or junior session free, please download and fill in the free first session form If you previously have attended one of our Team Bath Tennis fun days or have previously come to coaching wih us at Saltford the first session free flyer is unable to be used. It is designed for people that have not received tennis coaching before from the Team Bath Team at Saltford and other venues.
PLEASE NOTE WE DO NOT OFFER REFUNDS FOR CANCELLED SESSIONS, THEY WILL BE GIVEN AS A CREDIT FOR NEXT TERM OR CAN BE USED AS A MAKE UP ON OTHER DAYS. THE SAME APPLIES IF YOU HAVE MADE A TERMLY BOOKING AND THEN DECIDE NOT TO ATTEND THE SESSIONS PART WAY THROUGH THE TERM.
PLEASE USE THE SEARCH BAR BELOW TO BOOK YOUR PLACE: