Club
Summer League - week 9
Mon, 12 Jul 2021 00:00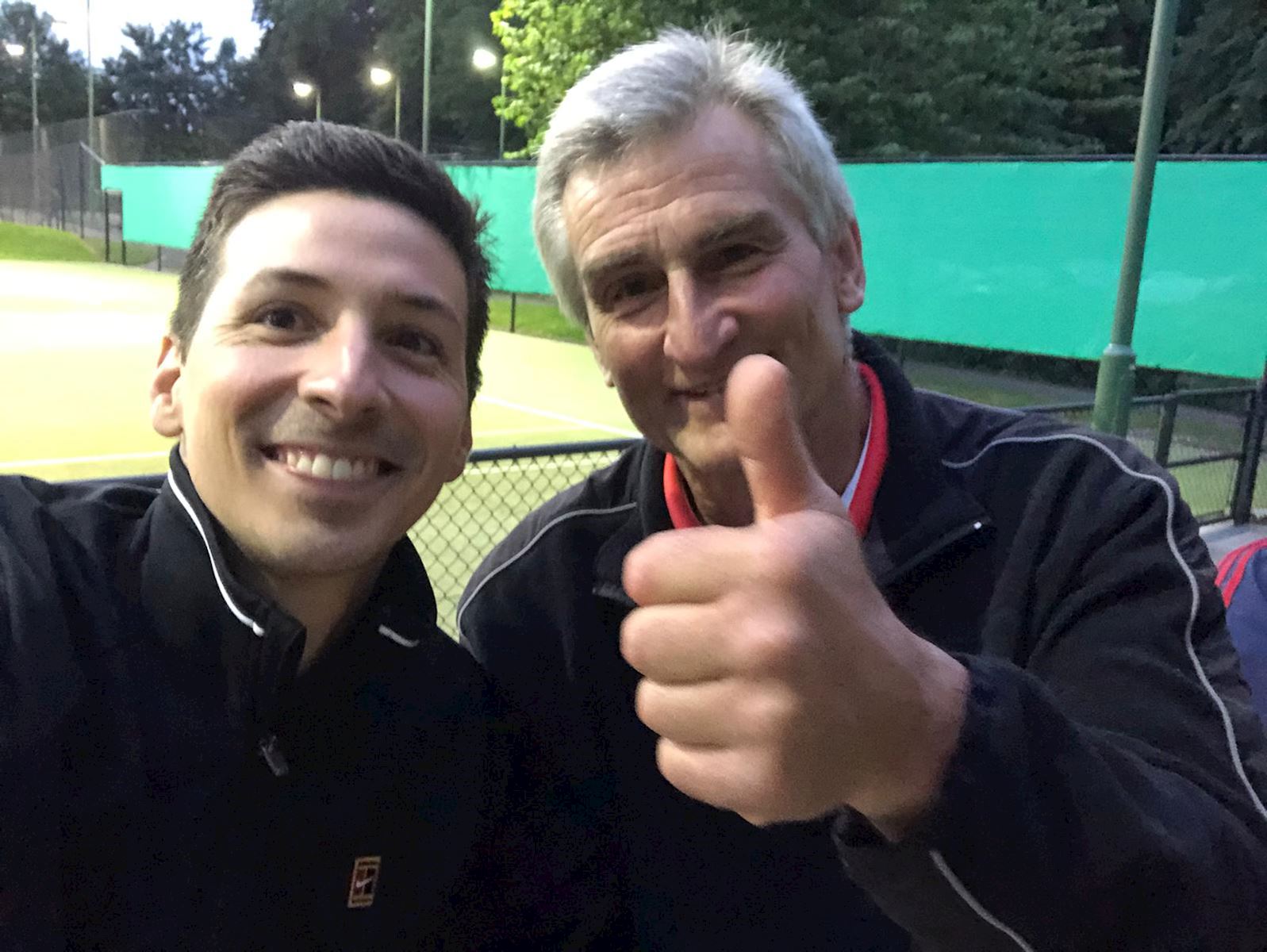 Somer Valley Tennis Mens Co ordinator Andy Jeffery said 'We have to go back to 2017 to find the previous clean sweep for all 5 men's teams! And this was despite last minute withdrawals of players like Jon Doel (hamstring injury) and Bryn Jones (shoulder injury) I am really proud of everyone that has played their part this week and every week!'.
1sts won 8-2 v Almondsbury - Samuel Perryman joins Nick Kyrgios as a "between the legs winner" achiever, which helped him and Patrick Lodge to win both their rubbers against promotion rivals Almondsbury! Tom Hunt/Ewan Allman easily beat their B pair, but couldn't quite overcome the A pair. A 6-4 win at the other promotion-chasing team Backwell next week would give us promotion!
2nds won 6-4 v Bishop Sutton - Astounding result! Darren Thompson/Andy Jeffery easily lost the first rubber in straight sets, and Luis Jauregui/Ollie McGee lost in a champ tiebreak (16-14!). At 4-0 at half time, we were dead and buried in our quest for 8 points to guarantee promotion. Somehow both pairs dug deep, raised their game, and smashed both opposition pairs to record an amazing turnaround victory. As other results in our division have trickled in, we find that we are now promoted!!
3rds won 10-0 v Westbury Park - We need to finish top to get promotion, and we host promotion favourites Lansdown next week, so this result at Westbury Park has tipped the balance in our favour! James Brocksopp/Tony Honeker managed to overcome a 2nd set blip against the A pair to win in 3 sets, and Graham Steer/Adam Benney continued their 100% record with comfortable wins. A win next week should see us promoted!
4ths won 10-0 v Downend & Frenchay- Having lost at Downend earlier in the season, and injured captain Bryn needing to call up reserve Greig Shearer at the last minute, things looked ominous. But what a performance! Payman/Sam conceded only 6 games all night, and Richard/Greig thrashed the B pair then managed to pull through a 2nd set meltdown to win the champ tiebreak! Having suffered heavy defeats early on this season, a mid-table finish now looks likely.
5ths won 8-2 v Fry's- What a win! Visiting close rivals Fry was never going to be easy, but Tom/Neil led the way by winning both rubbers, 1 of which was a tense 3-setter. Alan/Lee guaranteed the 8 points with a close win over the B pair at the end. This result ensures a respectable finish in the division, and rewards the whole of the 5th team for the "hard yards" done in practice.
The ladies did not fair quite as well this week but are holding their own in the respective divisions.
Ladies win 6-4 v Redland Green Ladies 1sts played away to Bristol Redland Tennis Club. Redland put out a strong team this time around. We managed to secure a very good 6-4 win and we are hopefully to be runners up in Division 1 by the end of next week !
Ladies loss 2-8 v Sodbury Sodburys first pair opted to play indoors and it was a strange game where SVT won 6 games in a row followed by Sodbury winning 6 in a row the final set was much closer with SVT winning the rubber overall. 6-1,0-6,6-4The second pair had a competitive match that didn't match the end score of 1-6,3-6. The second rubbers were not so good with a retirement from a SVT player after 9 very close games and then the final match was lost 0-6, 3-6 so an overall loss of 8-2 but bar a disaster in the final match next week, they secured their place in division 3 next year.
3rd Ladies walk over
4th Ladies 0-10 loss v Clevedon