About Us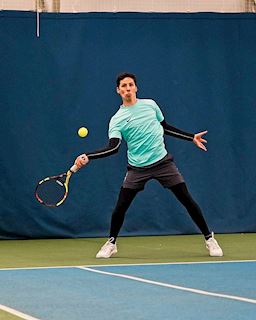 Somer Valley Tennis (formerly Writhlington Tennis Club) started at Writhlington Leisure (now Dragonfly) and since the opening of the indoor tennis centre in 2009 has gone from strength to strength.
The centre is one of the few indoor venues for tennis in the Avon area and provides a fantastic opportunity to play tennis, whatever the weather.
Our club developed its membership and activities steadily over the years, establishing a Supporters Committee and a strong league presence. It is also part of a wide range of community tennis activities for juniors and adults.
In 2016 , we became a stand alone tennis club and in July 2020 the Lawn Tennis Association granted us independent membership status as Somer Valley Tennis.
Our mission is to make tennis accessible to the wider community in the Somer Valley area and farther afield and we are joining forces with other sister-clubs in the area to promote tennis far and wide.
Tennis is a fun and challenging sport that should be available to as many people as possible whatever their standard of play or background. Our aim is to get as many people playing tennis and as often as possible - we hope you will come and join us.
Membership options available - visit our Membership page for more information