Competition
Summer League - week 5
Mon, 14 Jun 2021 00:00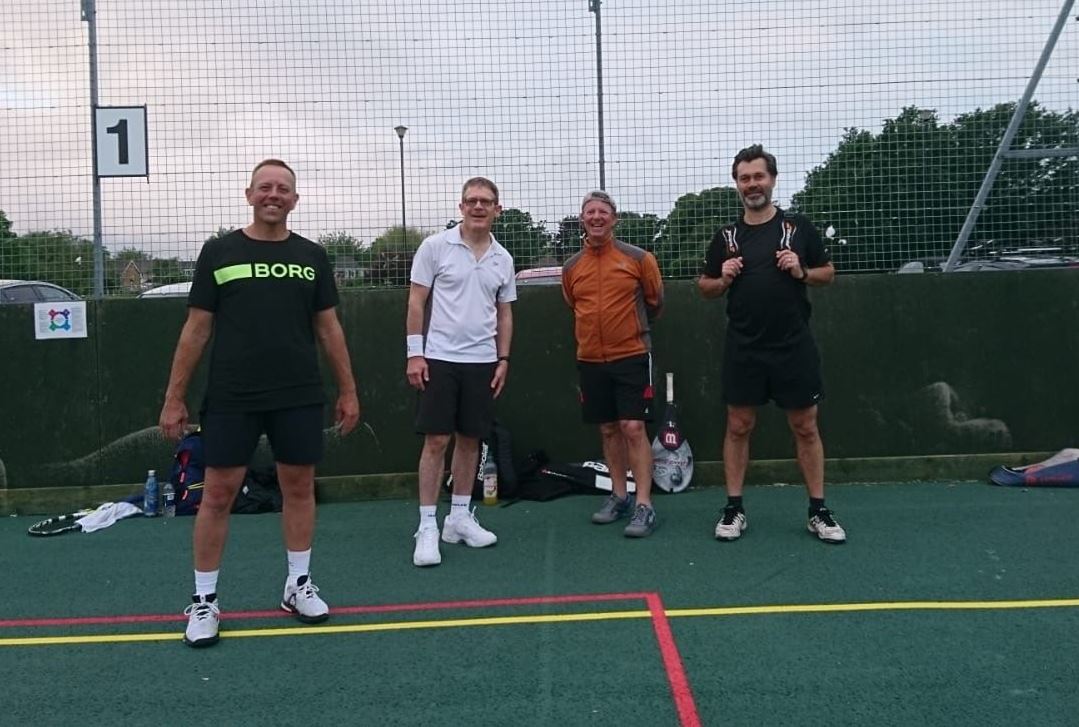 This week saw the ladies with three team wins one loss.
1st won 8-2 The ladies 1sts travelled to Knowle. We all started well by winning the first 2 rubbers. Mandy Baldwin and Francesca Beg won their second match which had some really good and exciting rallies played by all 4 players. Sarah Dawe and Eleanor Nobbs played a tough 2nd rubber sadly losing it but the team finished off the evening with a small celebration for Eleanor Nobbs 18th birthday with cake and non alcoholic Prosecco!
2nd won 10-0
Kelly Lycett and Christine Hunt took a while to warm up against the handy pair of Veronica and Jasmine, winning the third set in a championship tiebreak 10-1. Louise Derrick and Janie Bullus had an easier time dropping only one game in their first rubber against a chatty pair of ladies !. The second half of the match was slightly more competitive with Somer Valley coming through clear winners on the night. A much needed 10-0 home win.
3rd won 10-0 A win against Crescent, sadly one of the opposition injured her leg and so Somer Valley had 2 matches as walkovers, the ladies won their other matches with captain Jane Benney and partner Jacqui Grainger winning on a championship tiebreak.
4ths lost 2-8 to Kings 4ths. Tina Lindley and Annette Day took on the first pair and had a close match but succumbed 7-5, 6-4 in the end. Nicola Ogilvie and Tracey Stephens finished 6-2, 6-0 down. In the second rubber both pairs did better with Tina and Annette going to 3 sets and very narrowly losing the 3rd set tie break 10-8. Nicola and Tracey scrambled back from 4-0 down in the second set but couldn't get over the gain line and lost 6-2, 6-4.
The men's team had a mixed week with the two wins out of the five teams, but Men's co ordinator Andy Jeffery was pleased with the commitment and keenness of the players, in fact one member Lee Wood was called up as a late reserve an hour before the start time – thank you Lee.
1sts won 6-4 - Tom Hunt showed no signs of his long lay-off, and, with partner Jon Doel, matched the results of Patrick Lodge and Sam Perryman to gain the extra points against 2nd placed Backwell.
2nd & 3rd & 5th teams – all lost their matches but are still working hard to stay in their current league position.
4ths won 8-2 - First win of the season for the 4ths, Lee Wood and Payman Fathi helped the pairing to beat the B pair. Sam Harris and Mike Cuthbert won both, edging out the A pair in a champ tiebreak.