Club
Juniors are Taking Over at Tame Valley
Sun, 24 Mar 2019 00:00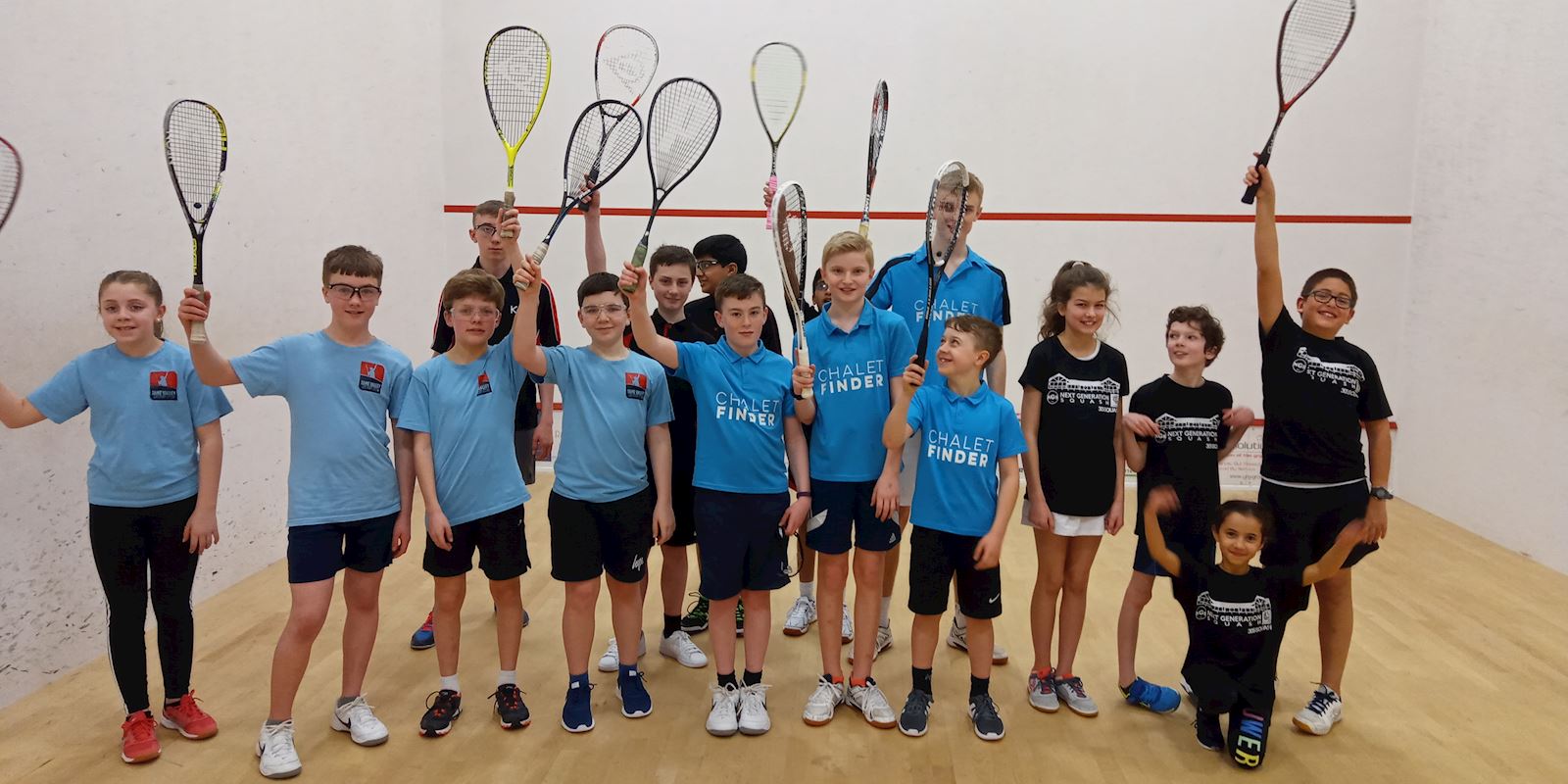 24th March, 2019. With the summer on its way, bringing longer days, Tame Valley Tennis and Squash club is gearing up to get more juniors playing Squash, Tennis, Racketball and Table Tennis.
The Junior Squash Squad entered the inaugural North West Counties Junior Leagues in February. Clubs all across the North West have entered junior teams. With 24 teams split across 6 leagues, 4 teams come together on a Sunday every 4 weeks to play each other.
Tame Valley hosted juniors from Rochdale, Knutsford, and The Northern and there were close matches, great squash and fantastic support from parents and families.
Following a win against The Northern, and unfortunately 2 close matches which ended in defeat, the Tame Valley squad are third in their league and will have to play in relegation play-offs next month. Kiran Parmar the Junior Squad Coach said, "The squad trains hard every Saturday, and played really well. We will prepare for the play-offs. It won't be easy but we will win and stay up. The squad is up for it."
A Junior Social Club, inviting juniors with any ability to come down and play Tennis, Squash, Racketball and Table Tennis, has been set up. It runs every Sunday from 4pm to 6pm, and will extend to 7pm in the summer. John Haigh, a parent and organiser of the Junior Social Club explained, "We wanted more children from the local area to come and play the different racket sports, have some fun, and get away from their technology screening. The idea is for juniors aged 6 to 16, both club members and non-members having somewhere to go to enjoy playing racket sports, learn new skills and socialise with others." The Club bar is open so parents can come and relax while their children are enjoying being outside playing Tennis, or on a squash court. There is a parent's session at the same time, if they fancy playing and getting fit.
Tame Valley are planning other events and activities through the summer in conjunction with the Lawn Tennis Association and England Squash who are looking to promote the different sports to encourage more juniors to take them up.