Club
Volunteers achieving success at Fulwood
Mon, 15 Jun 2020 00:00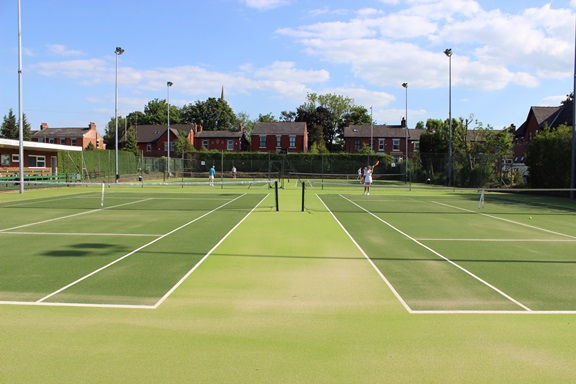 Thanks to the efforts of their volunteers, Fulwood Lawn Tennis Club in Preston have just completed a significant redevelopment of their facilities.
Following an appeal for more volunteers to help keep the club going, 18 members stepped forward to help Chairperson Jane Blackwell, Treasurer Hannah Catlow and Membership Secretary Denise Ratcliffe which resulted in both improvements to the Club's facilities and new initiatives to raise the profile of tennis within the local community.
With the increased volunteer workforce, the Club started a remarkable turnaround in a short space of time. Thanks to The Harris Charity, a local charity supporting young people under 25, to access activities for social and community well-being and a large award from The Sport England Community Asset Fund, the four floodlit courts have just been resurfaced with an all-weather, high quality artificial grass. Sport England is a Government backed body, committed to building an active nation, with their Community Asset Fund dedicated to enhancing the spaces in local communities, to give people the opportunity to be active.
"We are grateful to The Harris Charity and Sport England for their award from their Community Asset Fund. It has been recognised that our tennis facilities are a vital asset to our community, clearly demonstrated by our tennis community, the driving force behind the project. The Club is now thriving, not just surviving, and we can look forward to a healthy future."

Overseen by our Facilities Manager Ian Topping, the project was completed during lockdown, taking longer with skeleton staff, re-opening on Sunday 30th May after tennis was permitted. Members of the club already know the physical, mental and social benefits of getting outdoors and being active, but in the current situation, the facilities are appreciated even more and new members have been rolling in, even before re-opening.