Club
New Courts!
Tue, 19 Apr 2022 00:00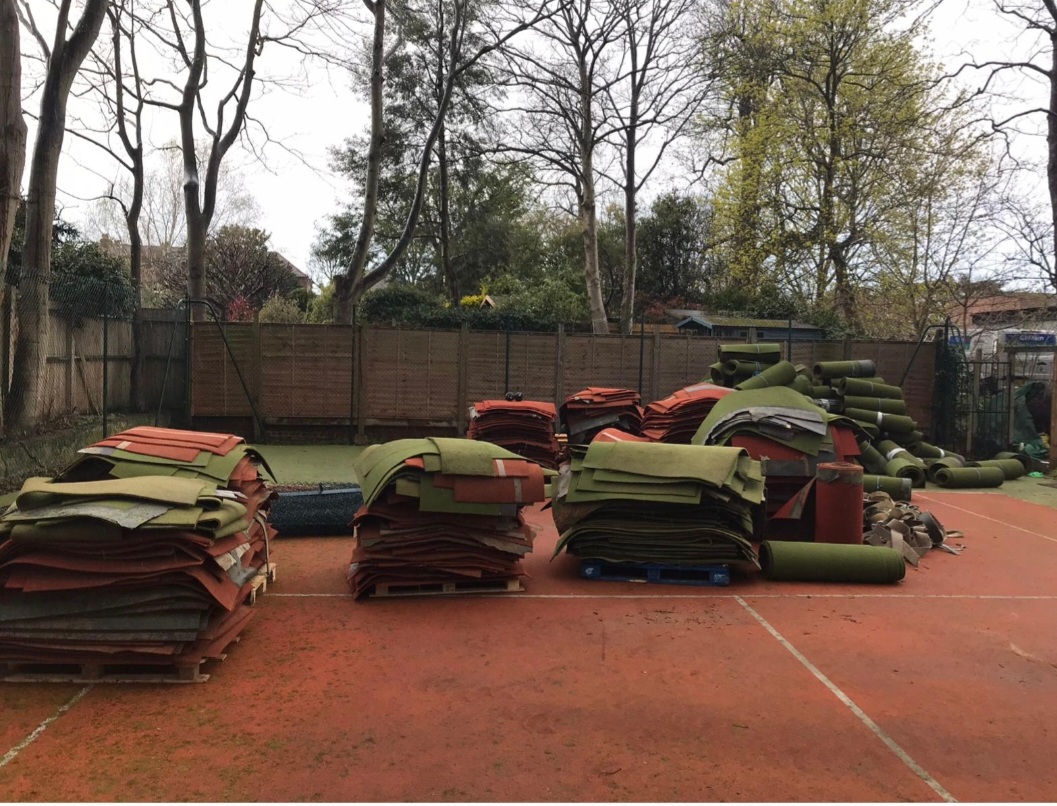 After much saving and hard work the old court surfaces have been ripped up having served ( ha ha) us for 15 years or so.
Matchplay 2 has given way to Tiger Turf Pro. We can't wait! It suits TLTC down to the ground; it takes spin, softens impact on knees, lowers the bounce of drifty lob shots, drains and dries quickly, keeps water off the balls, looks smart and lasts for ever! Chiltern are working hard to be ready asap finding all sorts of artefacts under the old surfaces!
It's a great time to be at the club or to apply to join and there is much to look forward to.