Summer Camp 2021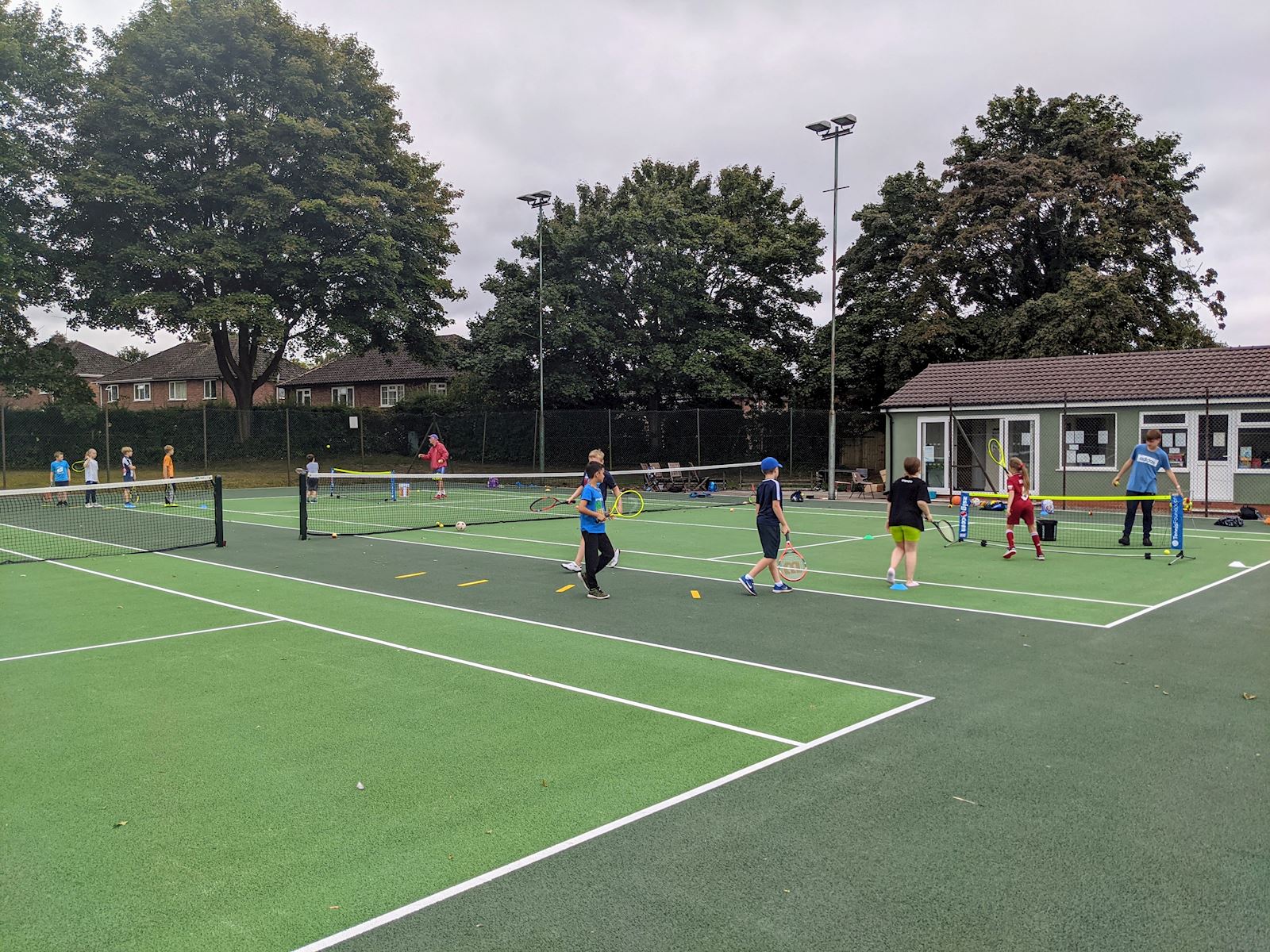 Use the following link to book your chosen days in advance. (Link). If you click on one session then all other sessions will appear and you can book multiple sessions. You will need to pay as per the details further below. Advance payments will receive priority booking as these camps are very popular.
If you are unable to use the link for booking please email Adrian - [email protected] or text 07753673143 and complete the details on your child.
Wall Heath Summer Holiday Tennis Camps with Multi-Sport Skills 2021
Fun holiday Tennis with Multisport skills (football, cricket, basketball cross-over skills) sessions.
Coaches:
Sessions will be led by Adrian Hyde who has over 35 years of coaching experience and 28 years of teaching experience in primary and secondary schools.
All ages welcome
5-8, 9-11, 12-14 year-olds. Children will be placed into separate groups according to both age and ability.
Equipment & Lunch
All equipment will be provided including rackets for those who don't have one. All children require is a P.E kit/tennis clothes which are suitable for the changeable weather, a packed lunch and plenty to drink.
Please make clear on the application form which days your child will be attending.
Book here!
For any more information please contact Adrian on 07753 673143 or 01384 401744 or email: [email protected]
Please book your place in advance by emailing your details to Adrian at the above email.
Name of child:
DoB:
Email:
Any Medical Conditions:
Emergency Contact no.:
Payment can be made by bank transfer to the following account:
Adrian Hyde or Mr A G Hyde
Sort code: 09-01-28
Acct No.: 94559386
Reference player's name e.g. Ben H
Cash payments may be made if the other options aren't possible.