Club
Wantage Tennis Club says 'let there be light' for evening matches
Tue, 13 Nov 2018 00:00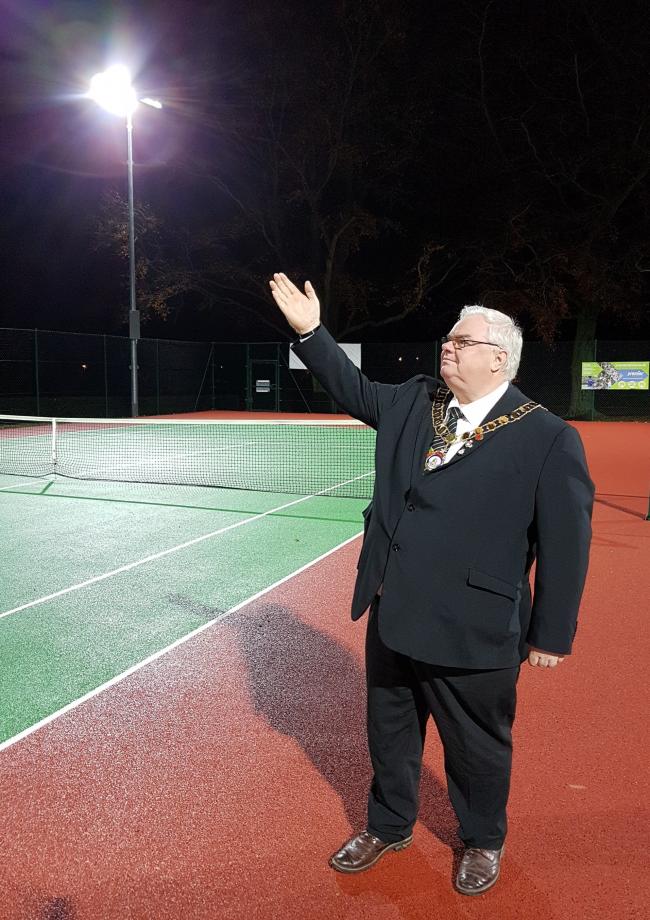 The town mayor, Chris McCarthy, did the honours at the Manor Park, Wantage, when he officially turned on the newly installed floodlights at the public tennis courts.
Mr McCarthy said: "These courts are an asset to the community and the Town Council are very pleased to have been able to support Wantage Tennis Club in providing this wonderful facility."
He was joined by fellow Councillors, and about 30 other invited guests including regular players last Wednesday night.
The 'state of the art LED lights' - which are low energy, and have minimal 'spillage' beyond the courts - are the result of joint efforts between Wantage Town Council, Vale of White HorseDistrict Council and the tennis club.
Club Chairman Mark Rowe added: "We're very happy to make it possible for all abilities to have access to pay and play without the commitment of joining a club."
Lights will be available free of charge for the first few weeks.
Read the article here Herald News article