Withnell Fold Sports and Social Club
Covid 19
Covid restrictions are being gradually reduced on the advice from government and at the time of writing there is no requirement for any special measures for indoor activities at the club.
However, we will still be using extra ventilation whenever groups are inside - we had the controls for the extractors moved to a more accessible place in the home team changing room (thanks Dean) so anyone can use them. Hand sanitiser is freely available and should you wish to use a face mask, these are available on the bar.
Junior Tennis Camps over summer - dates and times confirmed, see News page for details
Welcome!!!
Withnell Fold Sports and Social Club is located in Withnell Fold, a former mill village, mid way between Chorley and Blackburn.
We play tennis and cricket with teams playing in local leagues and competitions.
Our clubhouse is used for social activities including a monthly quiz night and there are weekly fitness, pilates and yoga classes. It is available for hire by any adult member. Step-free access to clubhouse is now available. Separate access, which is not ideal, and work still to be done on pathway and adding electronic locking but it is available. If this would help you access events in the clubhouse please let us know.
Membership is open to anyone who pays the appropriate membership fee.
Club facilties are used several times per week by West Pennine Villages U3A, and also used by Withnell Fold Primary School to support its P.E. provision.
Come and join us!!!
The club is run entirely by volunteers who are always keen to increase the number of activities that we offer. So if you have an idea or want to organise something, please get in touch.
You can show your support for the club by wearing badged sport and leisure wear available from Pino Sportswear of Blackburn.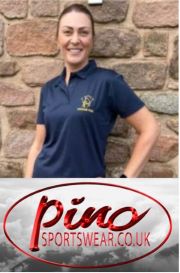 We are grateful to a number of partners who support the club. Click here to see details.

---
How to find us
Withnell Fold Sports and Social Club
The Ground
Chorley
Lancashire
PR6 8BA

Get directions