How to add Worplesdon to your LTA Profile
To enter club tournamanents online you will need to add Worplesdon Tennis Club to your LTA Profile Page.
You may have already done this when you first joined the club. The best way to check is to follow these steps:
1. Login to the LTA website at https://mylta.my.site.com/s/login
2. You should then see a page like this: https://www.lta.org.uk/advantage-home/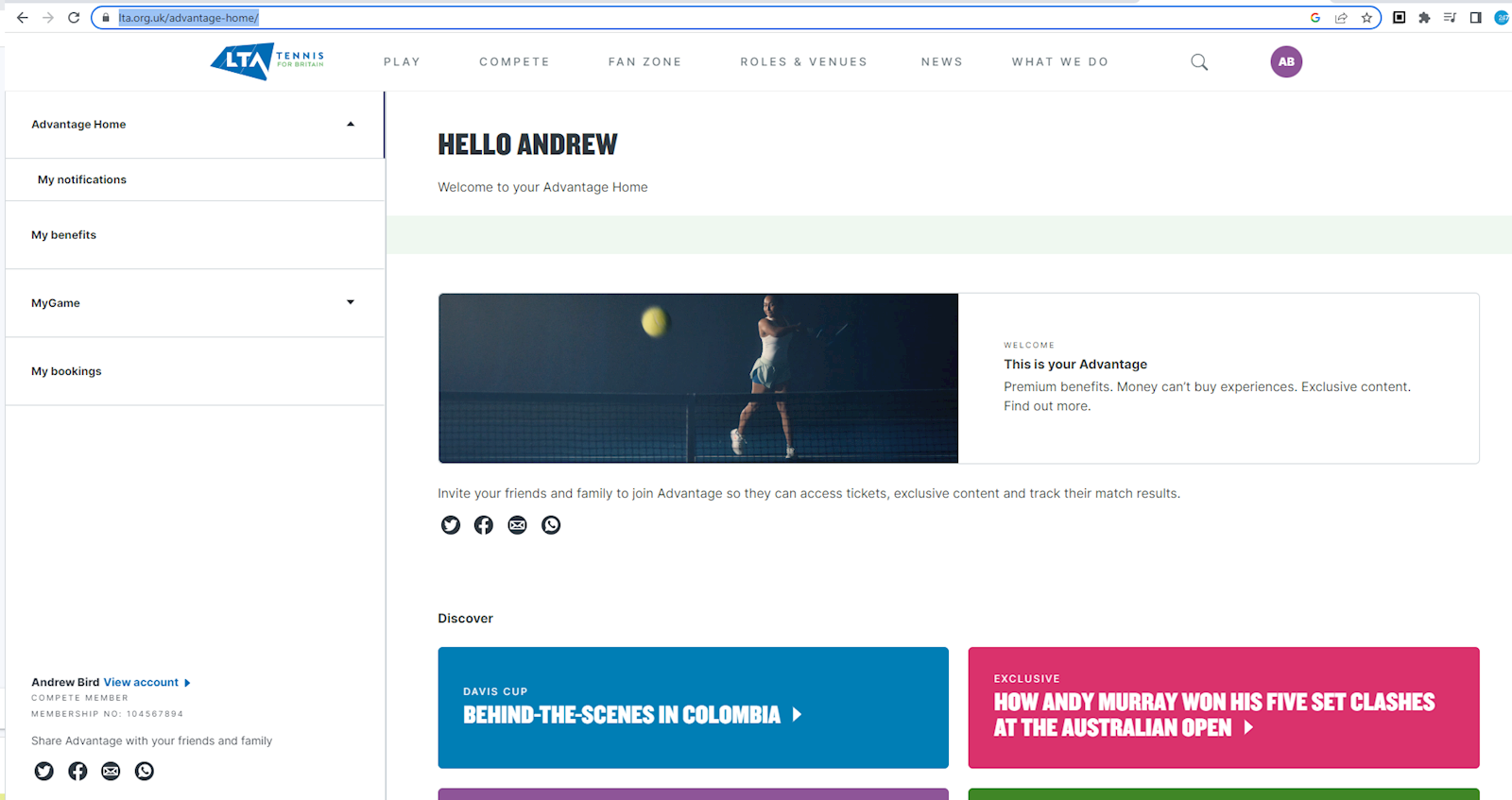 3. Click on "View account >" next to your name in the bottom left of the page and this will take you to https://www.lta.org.uk/account-details/
4. Scroll down and select "My venue (s)":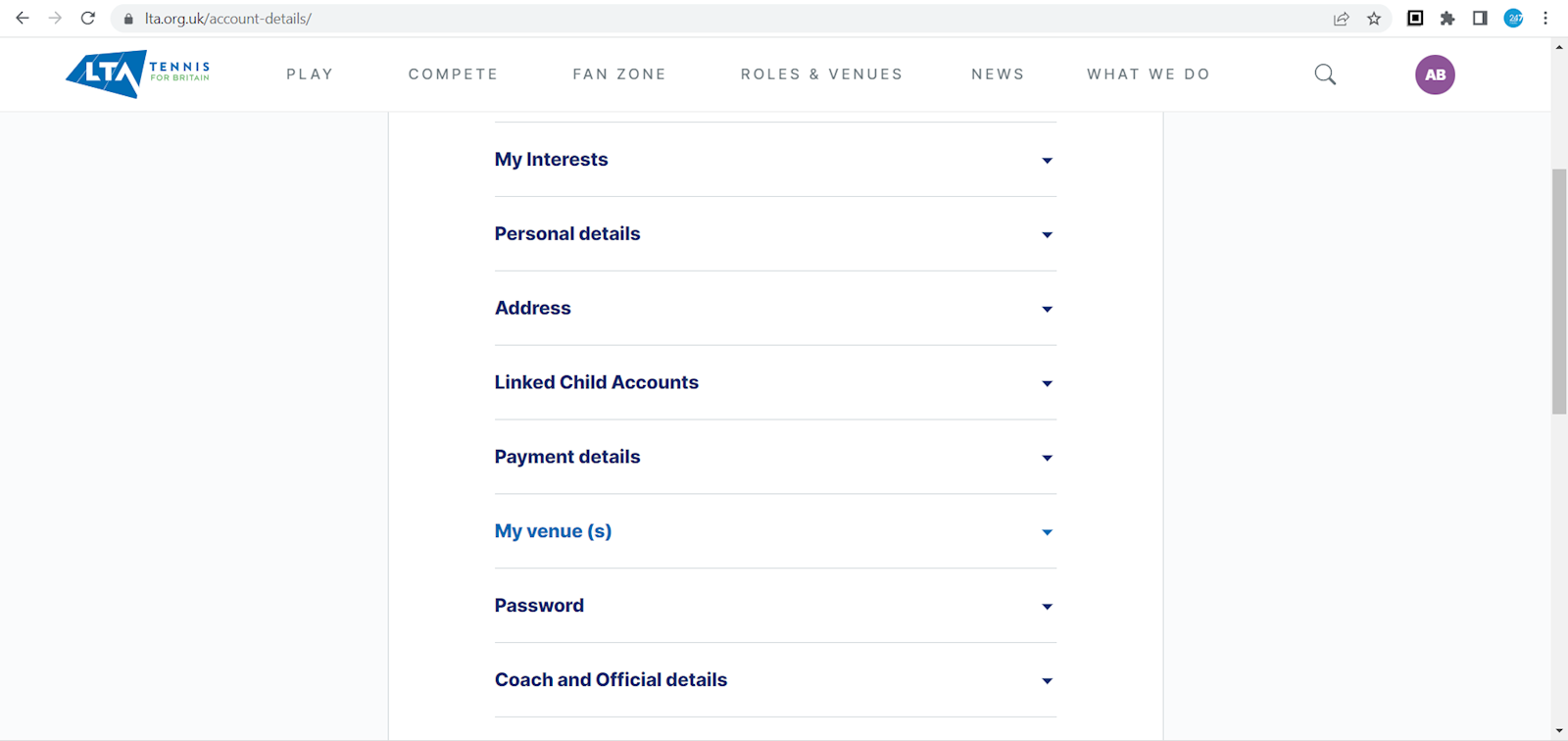 5. Add Worplesdon Tennis Club if it is not already there:


Now you're ready to compete!