Competition
2022 Junior Tournament
Thu, 26 May 2022 00:00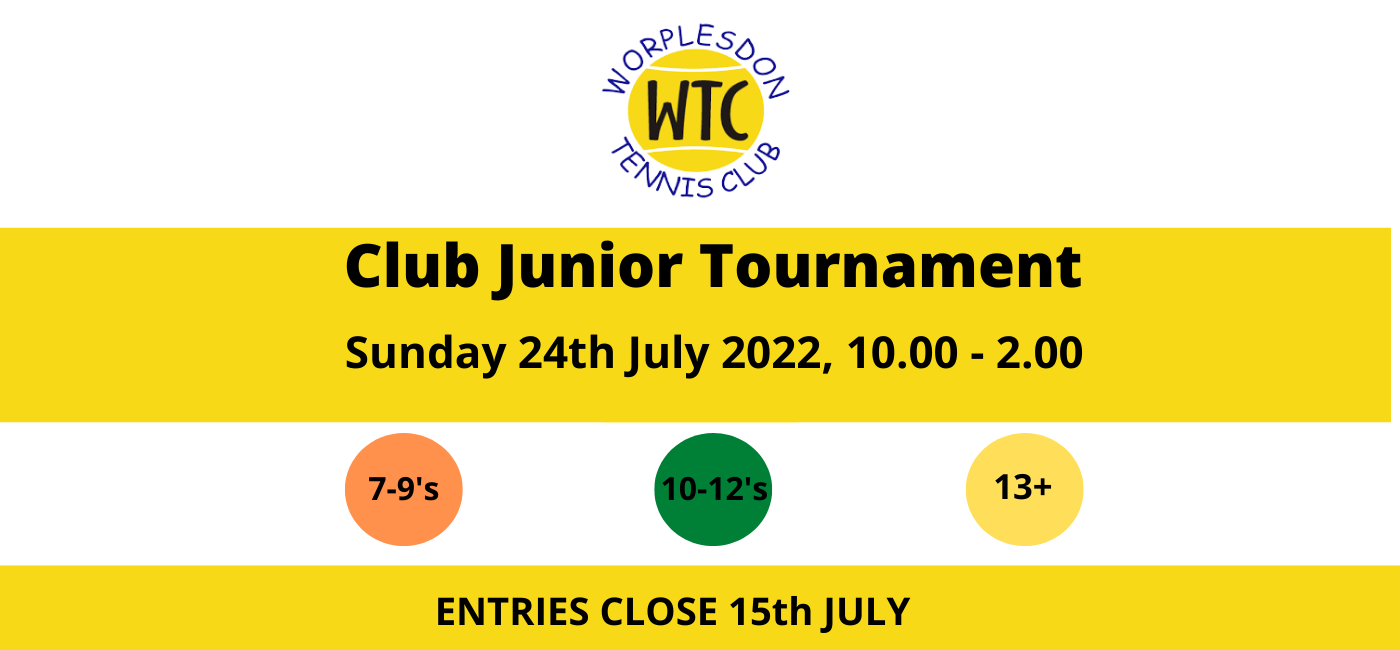 The event is free to enter and will run from 10am - 2pm and comprise a series of fun round robin singles and doubles events for each age group. 7-9 years, 10-12 years and 13+.

All players will play round robin matches in small groups with the winners of qualifying rounds playing in a final. The emphasis is on participation and having a positive competitive experience. There is no minimum standard. Doubles events take place after the singles matches are completed and partners are arranged by the Tournament Organiser.
Enter online on the club events page before July 15th.