Coaching
Farewell to our Coach of 27 years
Mon, 13 Dec 2021 00:00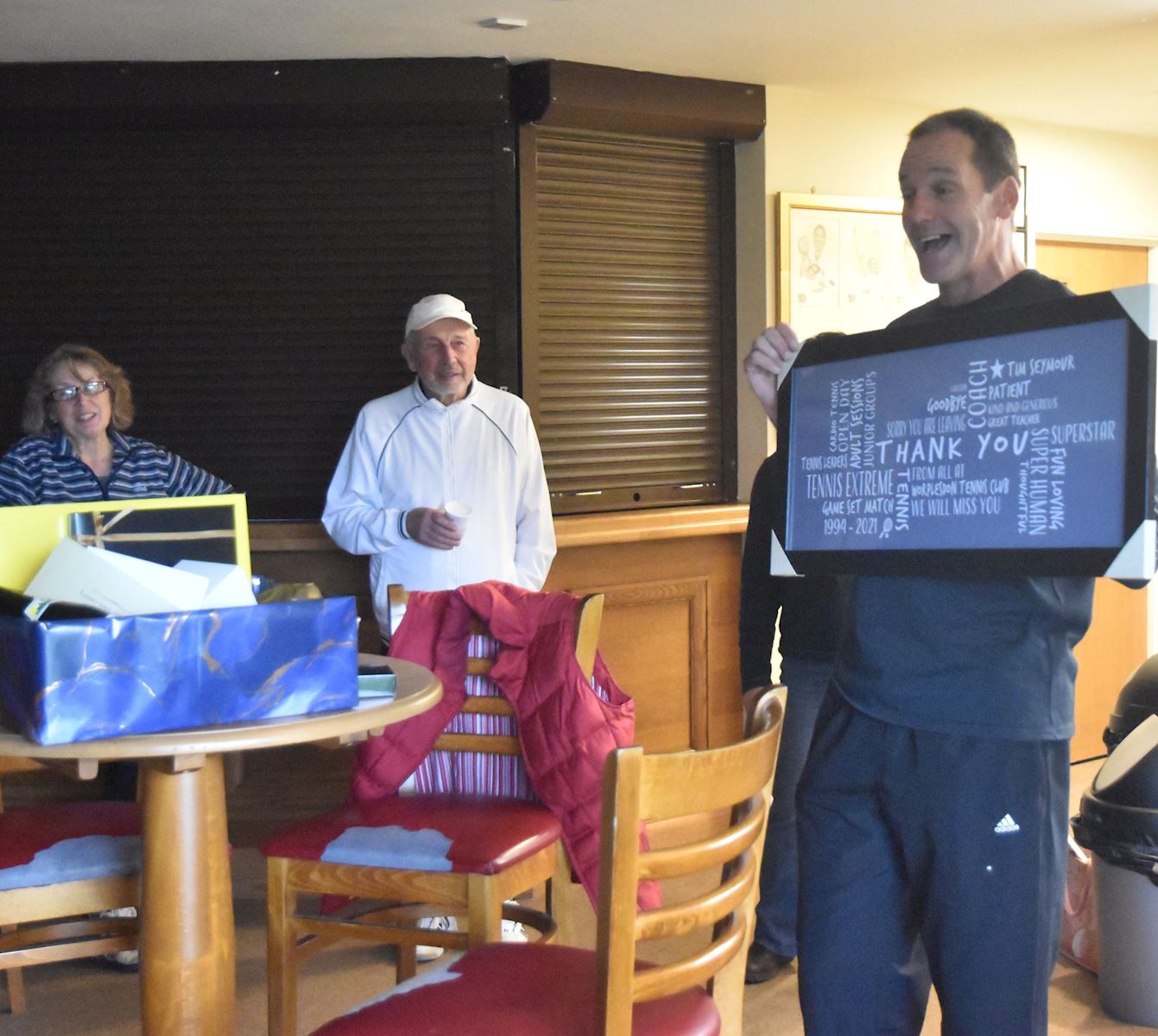 I'm sending one final e-mail to wish you all a fond farewell and thank you again for all your support during my time as the coach at Worplesdon which has now come to an end after 27 years. I will miss all the familiar faces around the club and it's going to seem very strange not rocking up to the Club next term.
I would like to say a big thank you for all the messages of goodwill and the gifts given to me my the club,. It was very thoughtful and much appreciated and my last two weeks have been quite emotional ones. I wish the club every success going forwards and I hope it continues to go from strength to strength.
I will look in on the Club from time to time when I'm up visiting my Mum in Normandy so hopefully keep in touch with many of you. If you're ever find yourself heading down to Somerset though then do look me up. I'll be working out of the Avenue Tennis Club in Burnham on Sea.
It just remains for me to wish you all a safe and prosperous festive season and I hope 2022 is a good one for you.
Take care and all best wishes,
Tim