Update: 8th August
Members now may access the tennis pavilion:
To use the floodlights
To use the ball machine
To get the key for the toilets or the North court
The pavilion is not to be used for any other reason.
Please use hand sanitiser before you enter and afterwards clean all surfaces and handles with the spray and paper towel provided.
Covid-19
As a tennis venue we want to promote tennis as a sport but also want to minimise any health risk for our members from the risk of Coronavirus. Please make sure you follow social distancing rules and maintain good hygiene.
You may now play doubles tennis as well as singles. Every effort should be made to remain 2m apart.
Only 6 people at a time are allowed on any one court. No more than 6 people should be waiting outside the clubhouse
Bring your own balls but you may now share them.
Bring your own hand sanitiser to use before and after play.
No handshaking or other physical contact. Use a racket shake!
Booking is now online.
The net sticks will be left in the pavilion porch, please leave the net at the correct height after play
The toilet facilities at the Wrington Sports & Social Club are now available.
Please bring your own refreshments.
Open club sessions are currently suspended.
For further information see the LTA website
https://www.lta.org.uk/globalassets/news/2020/lta-guidance-for-tennis-players---covid-19.pdf
If and when there is any change in LTA guidance, we will let you know accordingly.
Wrington LTC Committee
About the Club
The club was set up in 1994 and has a thriving membership, mostly drawn from the village of Wrington. We encourage family membership and welcome players of all standards to join the club. The club became LTA affiliated in 2019.
There are two floodlit, state of the art sand filled artificial grass courts, suitable for play throughout the year. The club pavilion provides seating and kitchen facilities, with free coffee and squash. Balls and floodlighting are also provided free of charge. The club has access to the facilities of the Sports and Social Club also situated in the recreation ground, including bar, changing and shower rooms.
There are club sessions on Sunday mornings 10am - 1pm, and Thursday evenings 6.30pm - 10pm.
For more serious players, the club participates in the North Somerset league. We have 2 men's teams and 2 ladies' teams for the summer league, and a mixed team for the winter league.
Location
The tennis club is situated in the recreation ground on the east side of the village.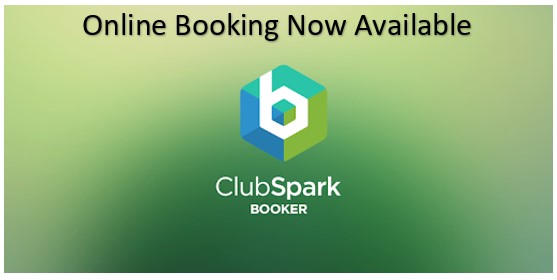 ---
How to find us
Wrington Lawn Tennis Club Ltd
The Recreation Ground
Silver Street
Wrington
Somerset
BS40 5QN

Get directions