Club
Abseiling Angie!
Mon, 17 Jun 2019 00:00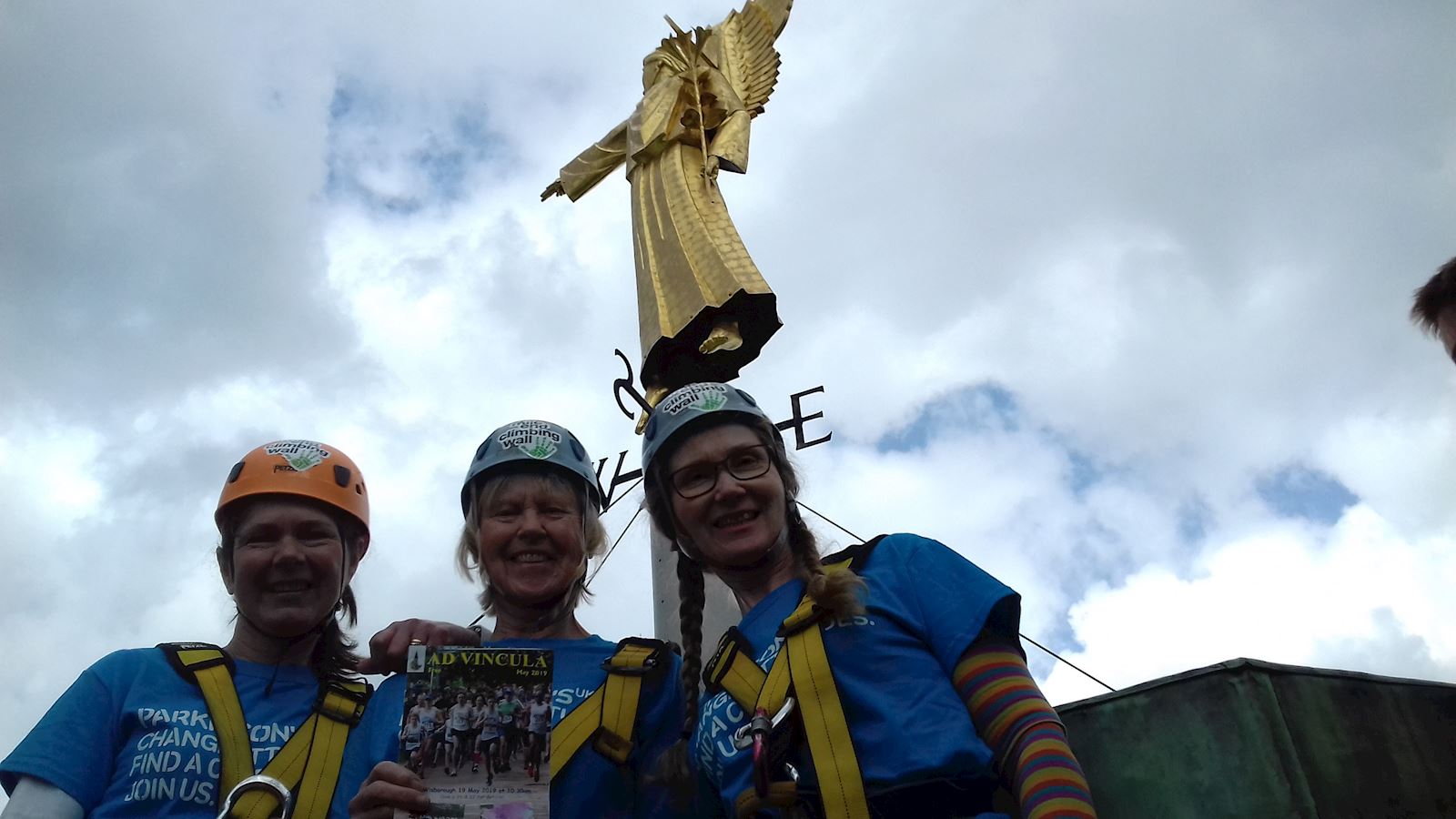 Ladies' first team captain, Angie Gooda, put herself up for the challenge of abseiling 160ft down the iconic Guildford Cathedral! It wasn't just excitement she was after - she was part of a group raising awareness of Parkinson's as well as funds to find a cure and to improve life for everyone affected by this condition.
Her first challenge was to climb the 249 steps to get to the top of the Cathedral Tower. The views are spectacular, the challenge is terrifying but the cause is rewarding. Having sorted out the ropes, and working out the speed she wanted to travel, Angie made the descent and found she thoroughly enjoyed the experience.
In total she raised the fantastic sum of £2,190.10 for Parkinson's.
Angie wanted to thank everyone at the tennis club who sponsored her. Your support means a great deal to her.
If you want to find our more visit www.parkinsons.org.uk