Monthly News
Tue, 04 Sep 2018 00:00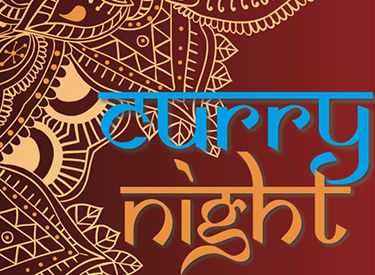 Curry Night: Friday 19th October. Please click on EVENTS > CURRY NIGHT for more information and how to book your place. We're hoping to see as many of you there as possible!
Club Champs Arrangements: The finals are this Sunday 9th September from 9am. We welcome spectators and there are some good matches on show. With the addition of our new benches next to courts 3 and 5, you can now choose which match you would like to view. You can find the schedule of matches under PLAY > CLUB CHAMPS. As a rough guide matches generally last between 1-2 hours.
There will be a BBQ from 12-2pm at a cost of £1 per burger or hot dog. And Pimms will also be on sale for £1 per glass. We need volunteers to make or bring a cake. Please let Rebecca know if you are able to do this: rebrose11@sky.com
If you are able to umpire a match, please also let us know at the address above.
We may be taking photos on the day so please let us know if you have any objections.
AGM: The Club AGM will be held on Weds Oct 24th - more details to follow.
Dampeners: Our wacky dampeners have been selling well but we do have some left if you would like one. Please see last month's news for more information or email/text Rebecca.
Coaching update: Adults: New beginners group course- Thursdays 7pm. Saturday doubles coaching for members only- this Saturday 8th Sep 12.30pm before social. Please see COACHING > ADULT GROUPS for more information.
Juniors: Our next block of junior group sessions on Saturday mornings begins this Saturday 8th Sep and after school on Thursday 13th September. Please see COACHING > JUNIORS for more information.
Golf Day: Friday 28th September at Redbourn Golf Club. Please see under EVENTS for more information.