Monthly News
Tue, 06 Nov 2018 00:00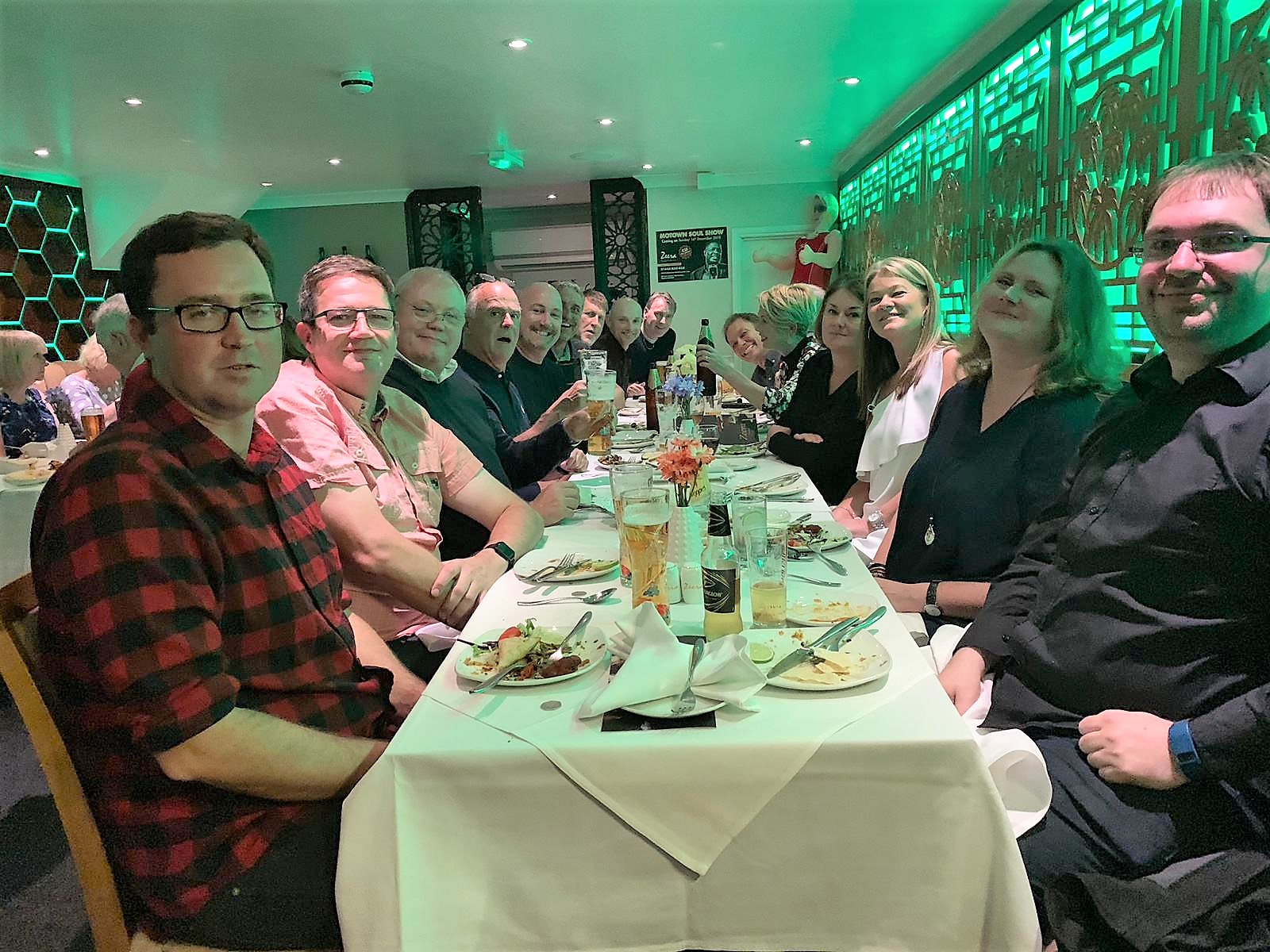 Club social: A great time was had by all at the club curry night. The evening began in The Bell pub and continued in a similar fashion in Zeera. We were given a good value two course meal for £15 per head which went down very nicely. We were joined by an unexpected guest (!) and also by Craig our Head Coach dressed as a Proclaimer. It was a good fun evening and we look forward to the next one.
AGM Minutes: Please find a copy of the minutes of the 2018 AGM under CLUB CONTACTS. Safeguarding is an important issue which was discussed and it is important that every club member knows that our safeguarding and inclusion policy is displayed on our website under MEMBERSHIP. Please take the time to read this. The contact details for various safeguarding organisations can be found at the end of the policy. The contact details for Colin Chamberlain, our Club Welfare Officer, can be found under CLUB CONTACTS.
Feedback from our 2018 Club Champs can be found under PLAY > CLUB CHAMPS. Ian has volunteered to run the event again next year.
Lost Property: Please note that any unnamed lost property remaining in the Club House at the end of the Xmas holidays will be taken to a charity shop. Please remember to check through this which can be found outside the ladies toilets.
Floodlight Policy: Please note a reminder of the conditions of use for the floodlights which can also be found on the website under COURT BOOKING. In particular the order of which courts can be used:
Conditions of Use
Floodlights must not be used at weekends
Court 5 should be used first, followed by Court 4 and then Court 3.
Court 3 can only be used with floodlights on Mon, Tues or Weds.
Tokens at a cost of £2 per 30 mins can be purchased from Rebecca Rose, Dermot Kirk or Gordon Bettis.
If the lights go off you must wait for 15 minutes before using another token.
Short set tie break rules: For those members who would like to use the short set tie break at social when the match has reached 4 - 4, here are the rules:
A tie break is played, following the usual rules, but first to 5 points instead of 7. A change of ends occurs after 4 points only (e.g. 2-2, 3-1, 4-0). If the tie-break reaches 4 points each, a sudden death point is played without changing ends. The usual rules of sudden death applies i.e. in mens or ladies doubles, it is receivers choice as to who receives the serve and it is the server who changes position. In mixed doubles, the server serves to the person of the same gender.
The idea at social is that this is a fairer way of ending a match, rather than the person who started serving getting the final service game. Some members have also expressed an interest in getting more tie-break experience. However this is entirely optional and can be decided on the day.
For those newer members who don't know how to play tie-breaks, the first person to serve serves one point from the right and then the opposing team serves two points, the first of which is always from the left. In a normal tie-break, it's first to 7 points with 2 clear points. Players change ends after every 6 points.
Mens' Team Captains needed: We are in need of new captains for our successful Mens A and B teams to replace Gary and Geoff. We also need a new captain for our recently formed Mens Hot Rackets to take over from Stephen. Please speak to any of them to find out more about what is required.