Competition
Great success for the Club in City League Tennis!
Wed, 31 Oct 2018 00:00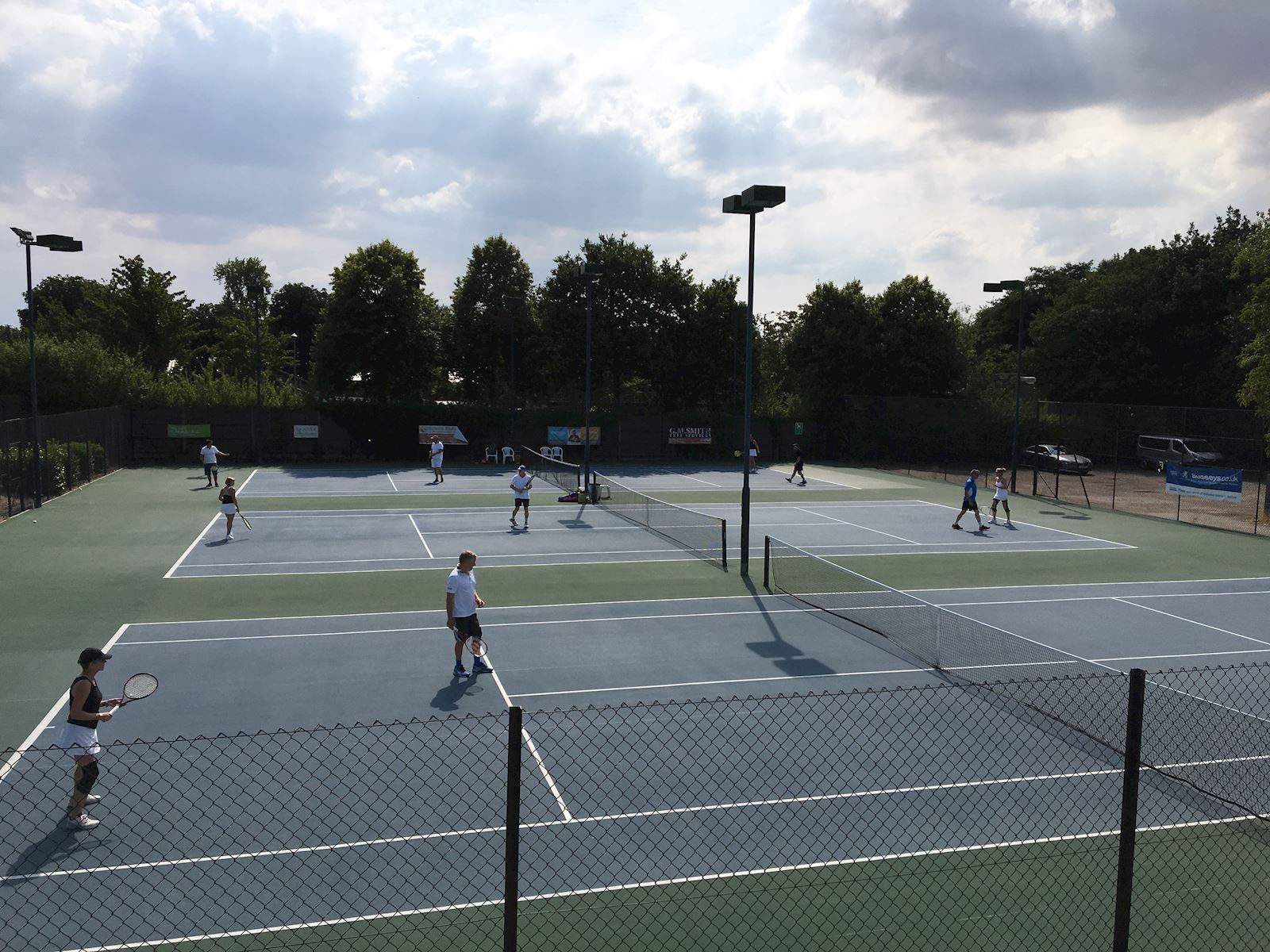 East Anglia Tennis and Squash Club entered a total of 9 teams in the City League summer tennis competition.
The six women's teams and the three men's teams each played 12 matches over the course of the summer. The format of matches is quite unique. Each team comprises two doubles pairs who play both opposing pairs in rubbers of 16 games... Rather than playing sets and changing ends after odd games, you play four games at one end before changing ends for the next four, etc.
The goal of each match is to win 33 games to get two points for a win. The match can be tied at 32-32 and you would be surprised to learn how often that happens.
For more details visit the City League website.
The Ladies A team, captained by Susie Hill, won Division 1 at a canter, racking up a positive games difference of 330 across the twelve matches - quite exceptional!
The Ladies B team, captained by Cheryl Buck, found things tougher finishing bottom of Division 1. They will play in Division 2 next season.
The Ladies C team, captained by Fiona Marshall, won Division 3 with room to spare and will join the B team in Division 2 next season.
The Ladies D team, captained by Sarah Walker, also competed in Division 3 and finished 5th. They will stay put and contest Division 3 again next year.
They will be joined by the Ladies E team, captained by Sheila Armes. They finished second in Division 4 pipping Acle C to a promotion place by dint of a better games difference.
The Ladies F team, captained by Margaret Hutson finished 3rd in Division 5 and will contest the same division again next year. They drew 2 matches and finished just 2 points below Blofield B. One more game in each of those two drawn matches would have given the team promotion - those are the fine margins by which City League promotions are decided. Better luck next year!
The Mens A team, captained by Mike Hutson, were the run-away winners of Division 2 and will contest next season in Division 1.
The Mens B team, captained by Derek Perry, finished second in Division 4 on games difference but have done enough to be promoted to compete in Division 3 next season.
The Mens C team, captained by Robin Burden, finished fourth in Division 6 and will stay put for 2019.
Many thanks to all the captains and players for the commitment shown throughout the summer campaigns!