Competition
Louise Willgrass Memorial Tennis Tournament a great success!
Thu, 01 Nov 2018 00:00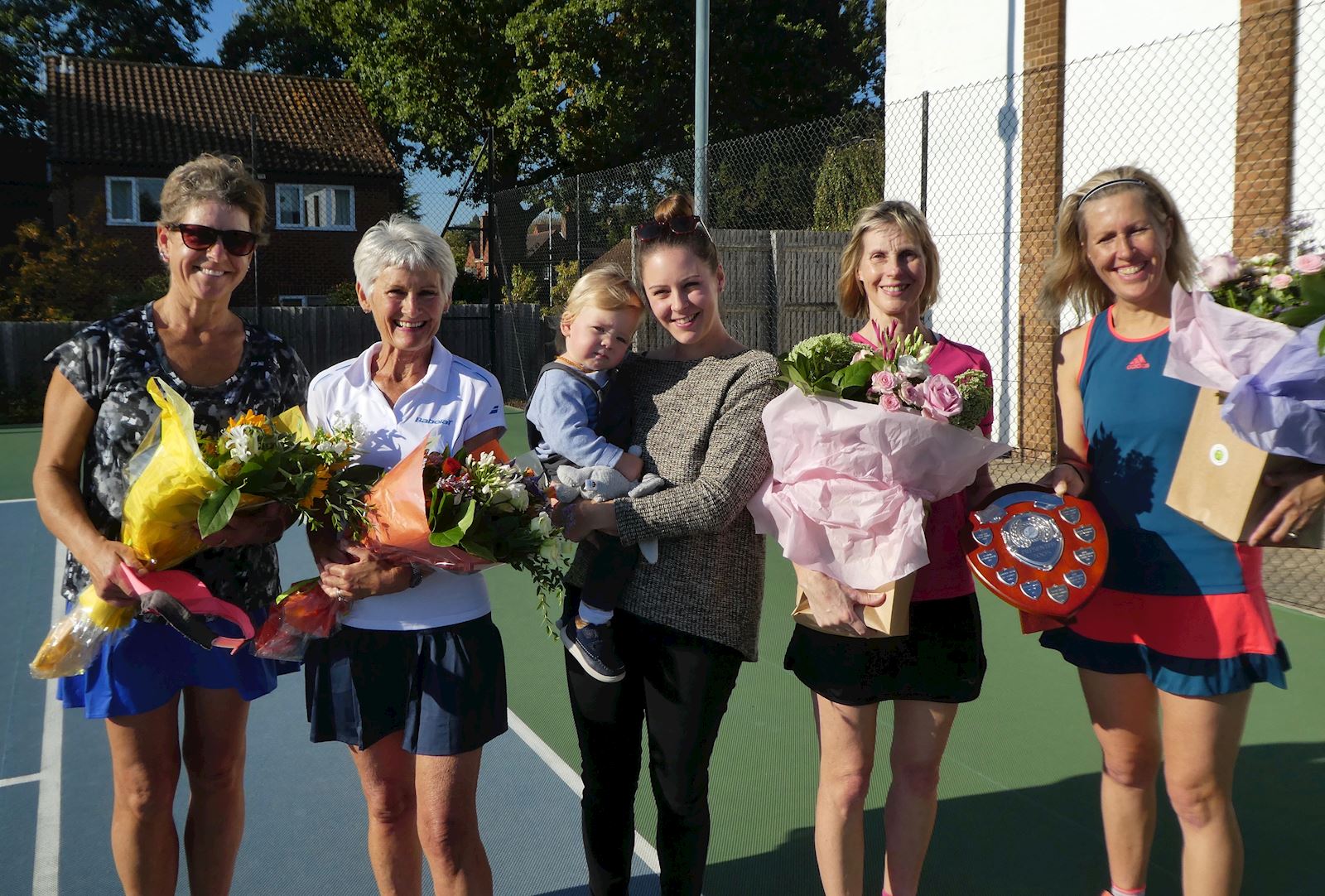 The 14th Annual Louise Willgrass Memorial Ladies' Doubles Charity Tennis Tournament was held at East Anglia Tennis & Squash Club, Lime Tree Road, Norwich, on Wednesday 10th October 2018, sponsored by REALITY Estate Agents, Grove Road, Norwich.
Reportedly the hottest 10th October ever recorded the players basked in 22 degrees of blue skies and sunshine with merely a gentle breeze! (Last year my report records 18 degrees of sunshine but windy so seems we are always blessed.)
Players from all over our county, Suffolk & beyond made up four boxes of six pairs so everyone had plenty of tennis before the top two pairs from each group went through to the quarterfinals:
Lorna Soar & Wendy Taylor (Culford) beat Holly Elkins & Jo Gowing (Brooke), Frances Hornor & Sarah Walker (EATSC) beat Ann Starky & Alison Gilmour (Cringleford), Judith Lee & Cheryl Buck (EATSC beat Dawn Stocker & Liz Gilmour (Blofield) and Lisa Lowe & Linda Wardle (Cromer) beat Sarah-Jane Bullock & Lisa Bligh (Diss/Beccles).
In the semi-finals Frances & Sarah beat Lorna & Wendy and Lisa & Linda beat Judith & Cheryl.
The raffle was held during a delicious lunch laid on by the club and many thanks must go to the hard work of Sharon, Katie & Alasdair (EATSC's new manager – I don't think he's been in a room quite so full of women before!) but referee Derek Perry is well used to it and manages the event masterfully!
Raffle prizes included a handbag from VANILLA and Top Spin Tennis Racket Stringing Vouchers but were mostly donated by the players themselves.
After lunch a one-set tie-break final was held with Lisa & Linda from Cromer beating the EATSC pair, Sarah & Frances, 6-2.
The prizes of flowers prepared by Libby Ferris (Grove Road) and kindly donated by Lucy Carne of REALITY Estate Agents (Grove Road) were presented by Diane Bush on behalf of Emily Willgrass, daughter of Louise, who attended the prizegiving with her one-year old son, Benjamin.
The £1,000 proceeds of the event will be given to Cruse Bereavement Care Norwich, the chosen charity of the Willgrass family. Becky Bushell from the charity thanked the ladies for their valuable contribution to the much-needed work they do helping bereaved people.
Photo showing L-R Frances Hornor, Sarah Walker, Emily Willgrass & Benjamin, Linda Wardle & Lisa Lowe.