Club
Beginners Club Racket Ball
Fri, 15 Oct 2021 00:00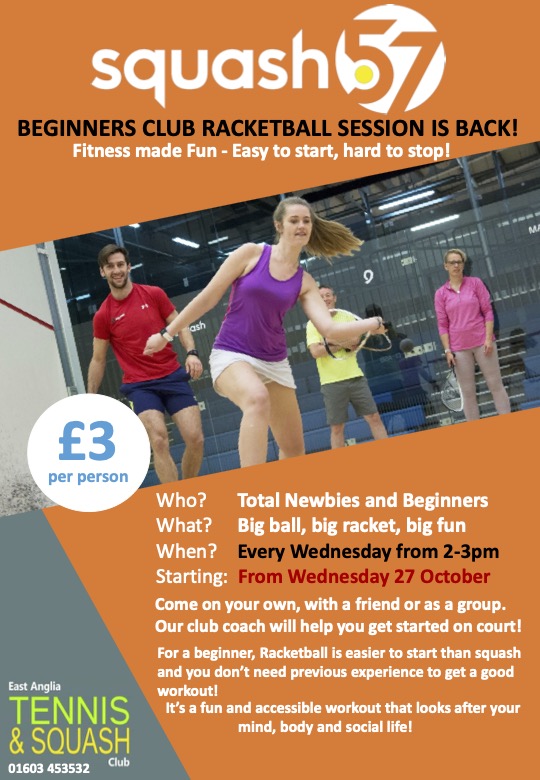 BEGINNERS RACKETBALL IS BACK
WEDNESDAY 27th OCTOBER 2-3pm
Come and join the fun. A great game, easy to start, hard to stop!
Bring a friend along, starting on Wednesday 27th 2-3pm and then every Wednesday - put the date in your diary!
Rackets and balls are provided as well as coaching to get you started if you are new to the game. Sessions are pay as you go and cost just £3.