Social
Vanilla Ladies' Charity Tournament Report
Wed, 13 Jun 2018 00:00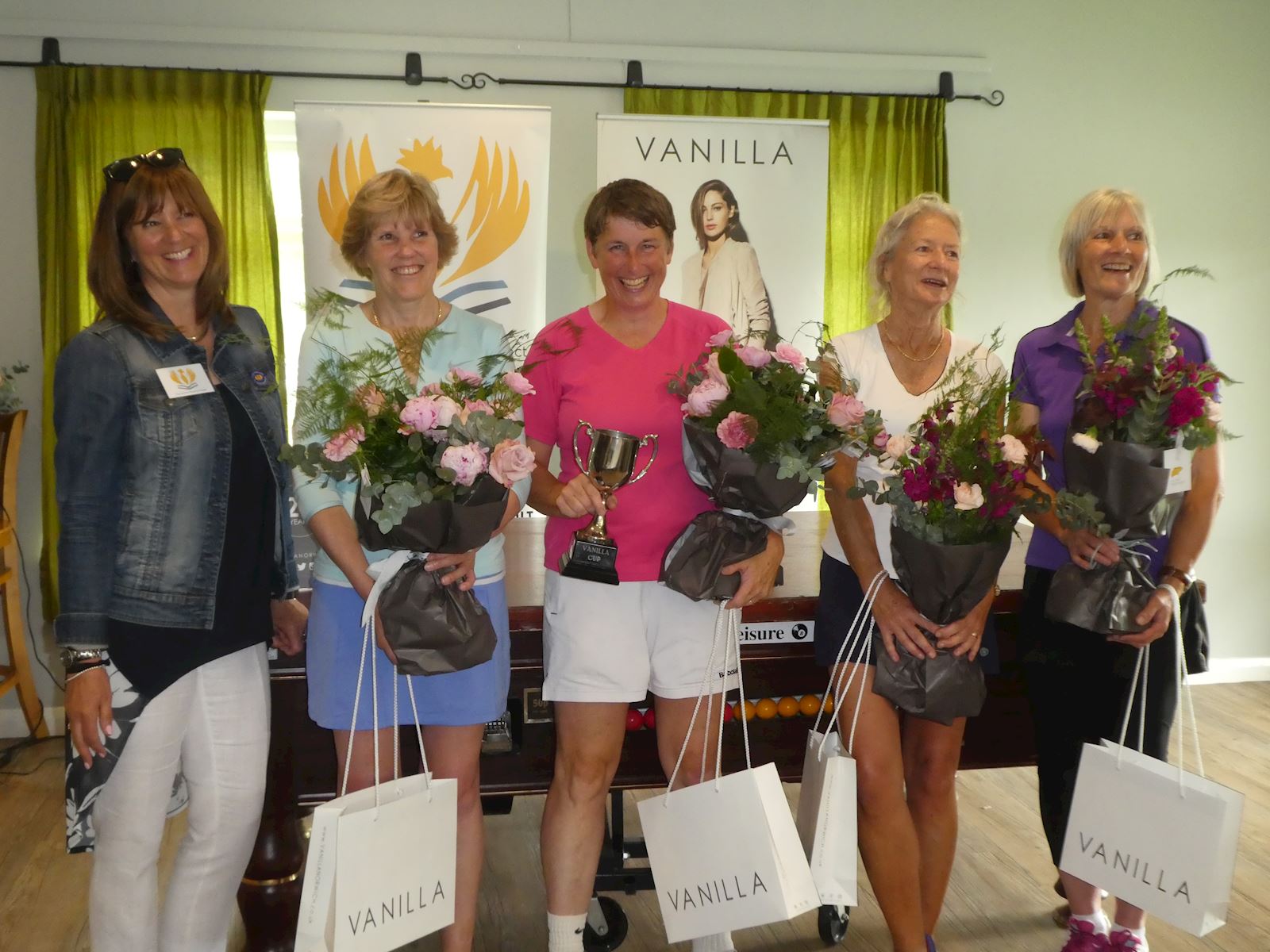 21 pairs of ladies competed in the East Anglia Tennis & Squash Club charity tournament, refereed by Derek Perry, and sponsored by VANILLA who are celebrating 20 years in business. The ladies were given a handy cotton tote bag as a souvenir.
The day began somewhat overcast but no wind and very warm and gradually the sun made a welcome appearance, bringing along a bit of a breeze.
After the round robin stage and quarter finals, the first semi final was contested by Mary Ogden (Cromer) & Jenny Barton (Wortham) versus Judith Lee & Cheryl Buck (EATSC). Mary & Jenny won 4-0. The second semi-final saw Kate Smith & Sarah Wells (Beccles) edge out Jo Gowing & Susanna Cooper (Brooke) in a tight 4-3 match.
A delicious lunch was served by EATSC's Hannah & Sharon who were also kept busy serving Pimms! A raffle was held during lunch the proceeds of which (together with the proceeds of the Libby Ferris Flowers Tournament in May) will go to The Norfolk Reading Project. Anne Thorley from the charity spoke of the need for volunteers to go into primary schools to help and listen to the youngsters read. Quite a few of the ladies already do so. To learn more go to www.thenorfolkreadingproject.co.uk
After lunch, Mary & Jenny took on Kate & Sarah and after some long rallies and determined hitting, Kate & Sarah won the match 6-3.
Beautiful bouquets provided by Elsie Peryer together with VANILLA vouchers were presented to the finalists by Anne Thorley.
The next charity tournament to be held at EATSC will be the Louise Willgrass Memorial Tournament on Wednesday 10th October 2018. Entry forms available from Diane Bush - [email protected]