Competition
16th annual Louise Willgrass Memorial Tournament
Thu, 21 Oct 2021 00:00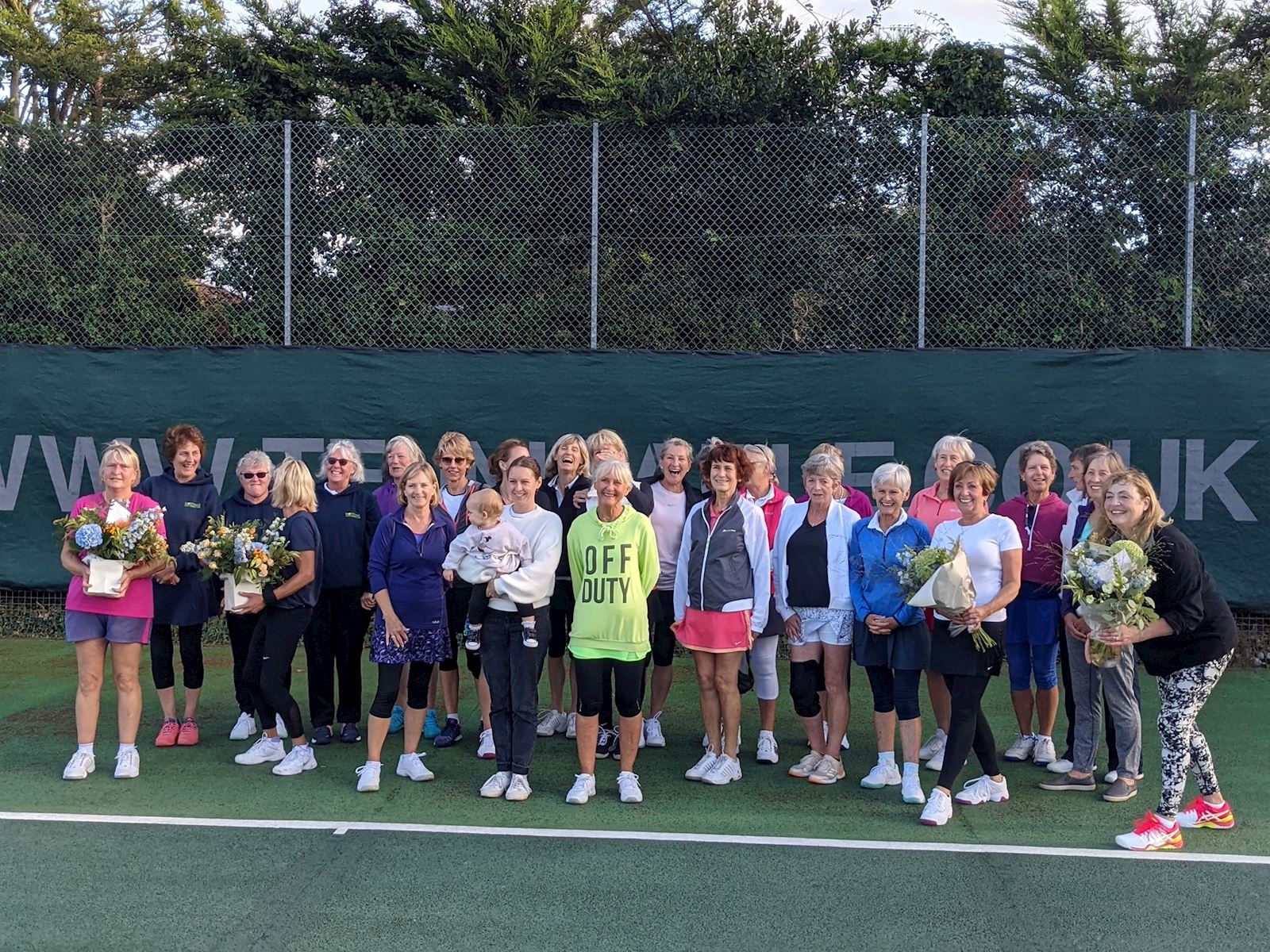 This Wednesday was the 16th annual Louise Willgrass Memorial Tournament. As the rain came in torrents early this morning, I don't think even a hardened gambler would have put money on there being a dry and, at times, sunny day.
This years nominated good cause was Tennis Able, an organisation setup to encourage and provide inclusive tennis at both at the tennis club and at other schools and organisations.
The competition was fierce and friendly and played out in the unexpected sunshine. A delicious lunch was provided by the team at East Anglia Tennis and Squash club, with the final then played out between Mandy Driver & Lucy Foster (from Gorleston) vs Alison Gilmour & Sally Hardwick (from Cringleford). Mandy & Lucy were the eventual winners prevailing 6-2. They were presented with beautiful bouquets supplied by Niche Flowers
The support for the tournament was fantastic. (and especially donations to the raffle) We look forward to the next tournaments taking place next year; the Niche Flowers event in May, Vanilla in June and the LWMT in October 2022.