Welcome to our adult tennis section!
Latest news:
'Autumn MOT' open for booking Saturday 30th October 1-4pm.
Come and get involved in our 3 hour intensive clinic, with lots of technical focus, rally & game time & social drinks afterwards. Book Adult MOT here
Current October courses are underway, want to try out and don't know your level, contact us at [email protected] for a FREE trial!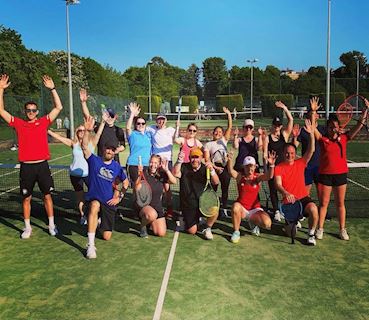 Daytime sessions
Join us for the second half of the course block starting on 1st November. (All sessions are pro-ratad so you only pay for the remaining sessions)
Evening sessions:
Next block starts Monday 3rd November: Evening sessions are 4:1 sessions. (Tennis Express is a 1:6 ratio session)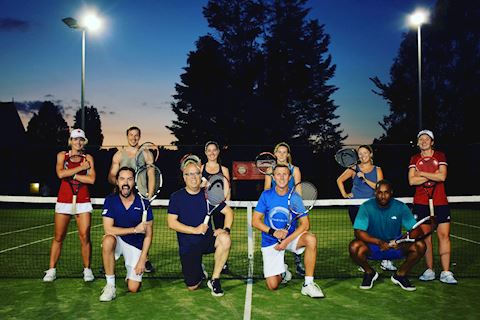 Cardio Tennis: Pay and play, all abilities welcome every Wednesday 7-8pm. (Music, fitness, drills and games to work up a sweat and hit a lot of balls!) Scroll down and pick the filter 'Wednesday' to book onto next weeks Cardio Tennis session.
Tennis Express: An introduction to tennis created by the LTA to give beginners a first taste of tennis. springboard yourself on the court with our LTA Licensed coaches and get the confidence to play tennis. We will be running our next wave of Tennis Express courses on Monday 8-9pm and Wednesday 6-7pm starting in November.
Private coaching/groups
https://emmawellstennis.setmore.com
Any questions or queries on which might be the best session for you feel free to email [email protected] and we will find the right session for you if you are looking for.
Best wishes,
The Emma Wells Tennis Team