Club
Charlie is a Champion in more ways than one!
Thu, 15 Oct 2020 00:00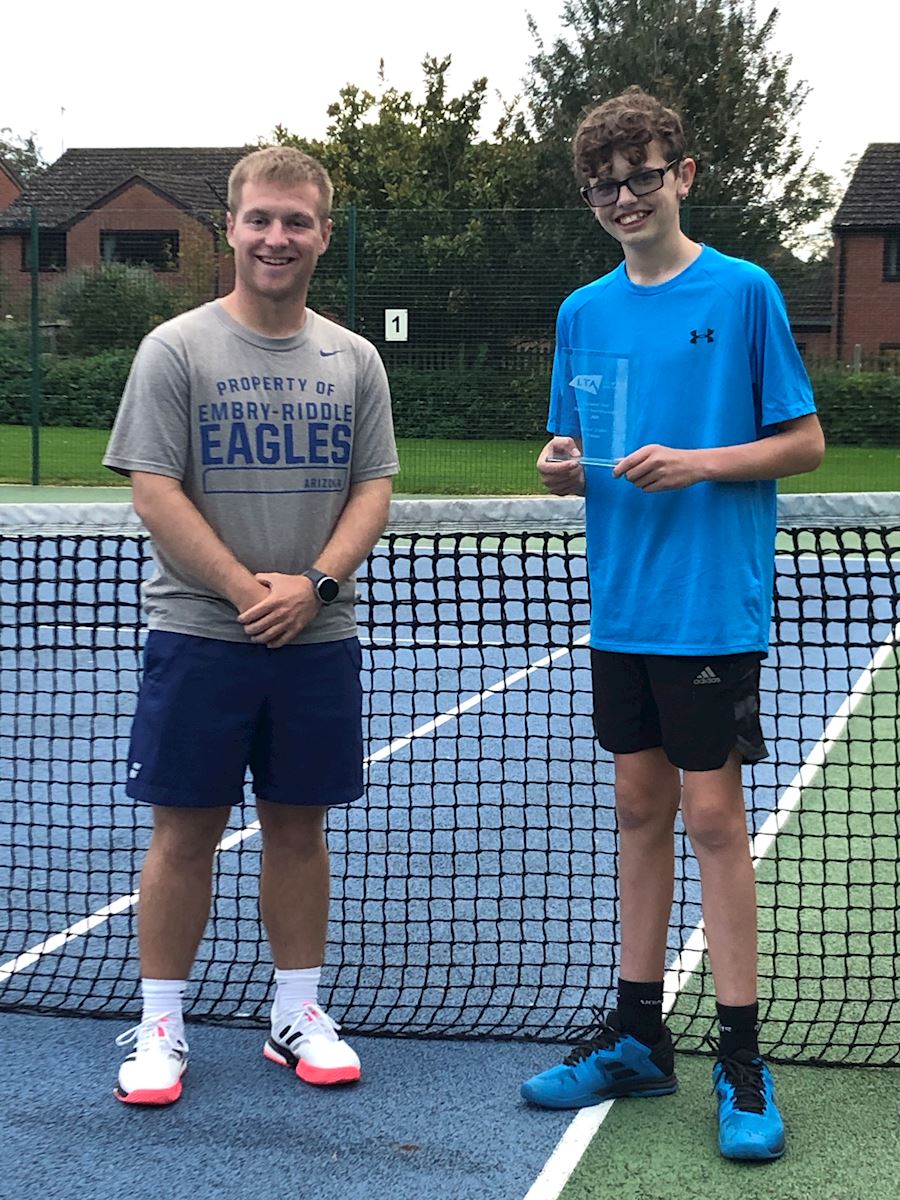 Officials at Frampton on Severn Tennis Club are celebrating the presence of a national champion in their ranks for the first time ever!
Competing in the recent UK National Deaf Championships held at the National Tennis Centre in London, 14 year old Charlie Denton from Stonehouse won the final of the Under 18 boys singles tournament 7-5 6-0, after being the runner-up in 2018 and 2019.
Charlie, who is a junior member at Frampton Tennis Club was diagnosed with hearing loss as a baby and received cochlear implants at the age of three. Supported by his parents Emma and Matthew, he discovered a talent for tennis and his skills were nurtured by Frampton coaches Jason Boon and Joe Waters. His quick progress at the club resulted in Charlie being selected for the National Junior Deaf Squad when he was eight years old, and in 2016 he was asked to address a 'Power of Speech' conference at the Houses of Parliament to highlight his love of tennis and how it helped him overcome his deafness.
Commenting on Charlie's success in the national final, Frampton coach Joe Waters said:
"Charlie is just incredible. He always shows a very mature attitude when training and developing aspects of his game, and his finals victory was well deserved. We are so proud of his achievements at the club and hope that he will continue his phenomenal progress."
Club Chairman Bob Roberts added:
"At a time when Covid-19 dominates the news, it is refreshing to hear about Charlie's win at the National finals and the attitude he shows regarding life in general. Everyone at the club has been buoyed by his success and we feel privileged that he is one of our junior members. Well done Charlie!".

ENDS