Welcome to the Frampton-on-Severn Tennis Club ... We pride ourselves in being a friendly, welcoming Club, open to players of all ages and all abilities.
Our members come from a wide range of ages and backgrounds and, being a very sociable Club, throughout the year we provide activities to suit all tastes - both on and off the courts !!
Check out our Events calendar, our Club and League area, or head straight to our Membership section to see what's on offer .... or alternatively, come on down to one of our Club Nights to meet us in person - why not bring your racket !!
Club History
Frampton-On-Severn Tennis Club was founded in early 2004.
In 2006 plans for three floodlit courts off Lake Lane were approved and funding was provided by the Frampton Community Association, LTA and Stroud District Council.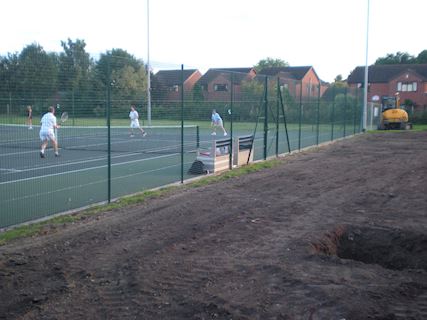 The courts were officially opened in November 2006 and have been enjoyed in all seasons by a growing number of junior and senior members – totalling some 280 now!

In August 2009 work began on the construction of a clubhouse and this opened in 2010.
Facilities include: a large well equipped club room for meetings and socials, kitchen and storage facilities, changing area and a loo with disabled access
Since 2013 we also have a telephone for incoming calls and Wi-Fi, the latter provided free to members.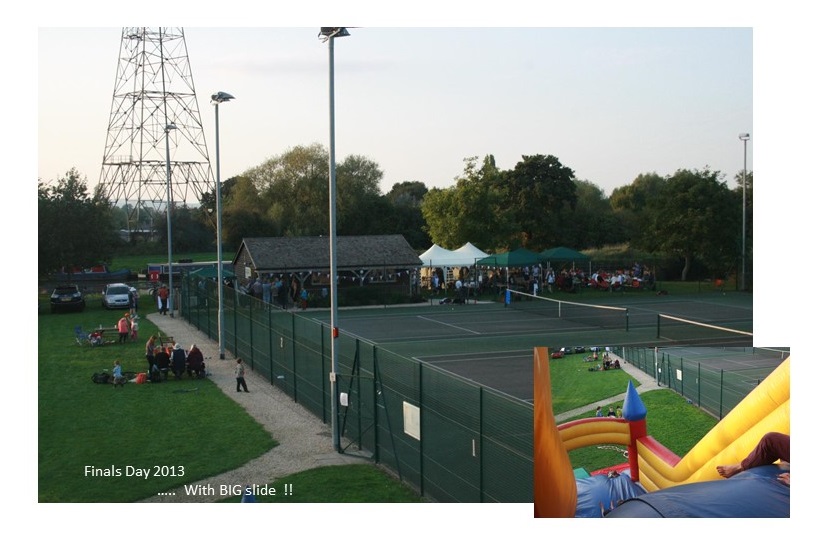 In 2016, Frampton-on-Severn Tennis Club was awarded LTAs "Club of the Year Award"
In 2017, thanks to the Gloucestershire County Council Active Together Fund, we introduced a REBO Practice Wall, which has proved and invaluable addition to our Club Facilities

Frampton-on-Severn Tennis Club has been well supported by members in the various Gloucestershire tennis leagues. We now have several men's and ladies summer teams, mixed winter league teams and a Sunday morning team. The club also has the second highest number of junior teams competing in the Gloucestershire AEGON league.
With our activities and membership growing all the time, we very much look forward to a bright, exciting future.
... and while you're here, why not check out our Club Gallery - all contributions greatly received !!