Club
Celebrations all round!
Wed, 03 Feb 2021 00:00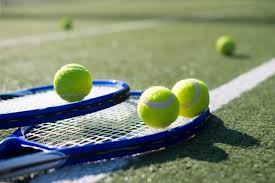 Gloucestershire Tennis has just announced the county winners of the 2020 LTA Tennis Awards.
The Awards Programme highlights individuals and groups who have contributed most to keeping spirits up and tennis alive over the last 12 months.
There are many in Gloucestershire who have gone the extra mile on behalf of their club or venue, and Frampton on Severn Tennis Club is celebrating the success of three of our club members in gaining awards.
Out of 12 categories (83 nominations,) our tennis club received four awards, including the Gloucestershire -specific Mary Eyre Young Player Award which has been won by Charlie Denton, who was also awarded Young Person of the Year.
Additonally, Joe Waters received the award for Performance Coach of the Year and our Chairman Bob Roberts was named Volunteer of the Year.
Many congratulations to Charlie, Joe and Bob!