Club
Club Lockdown '100 Volley Challenge'
Fri, 24 Apr 2020 00:00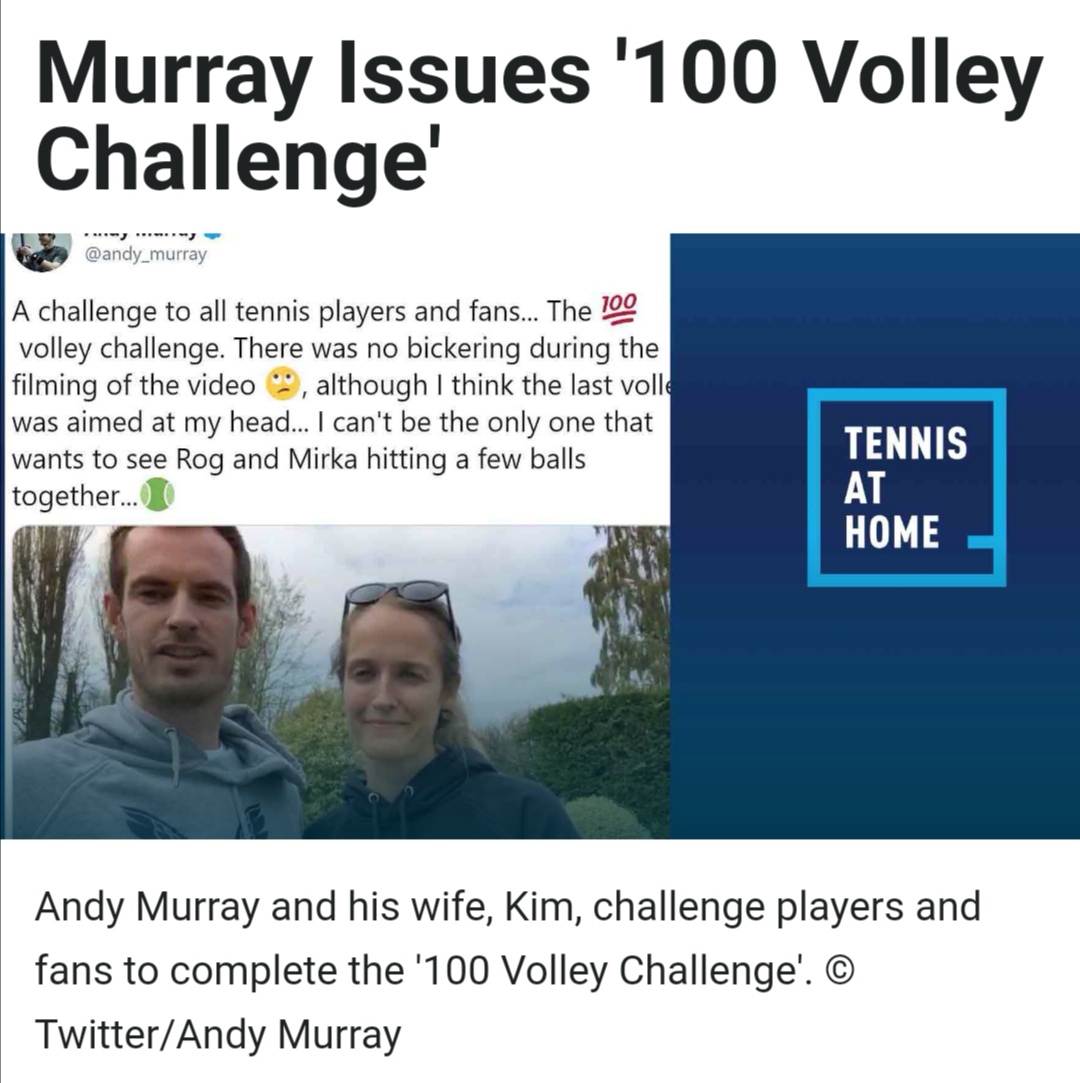 Lockdown 'Club 100 Volley Challenge'
To help prevent you going stir-crazy during this extended Covid-19 Lockdown, and following on Andy Murray's challenge above, we are issuing our own Club '100 Volley Challenge'.
Email us your efforts, or post directly on to the Club Facebook page .... Frampton on Severn Tennis Club
Several members have already taken on this trial - see James and Caroline's Videos already uploaded !!
Can you do better ????
Use the challenge to help get 'Match Fit', ready for when this lockdown is finally lifted !!
Stay In, Stay Safe.... Keep Practicing !!!