Club
Moving towards a 'new normal' at Frampton
Wed, 03 Jun 2020 00:00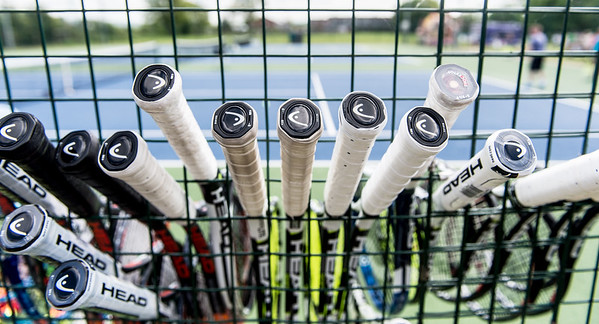 I'm delighted to say that all of our courts will be open for play again by Monday 8 June, in line with the latest advice from the government and the LTA.
Previous requirements to play singles only and to use your own tennis balls have been dropped. Both singles play and doubles play is now permitted with people from outside of your household, as long as you remain 2 metres apart as far as possible - meaning that four people from different households can now play doubles.
Up until now only Courts 1 and 3 have been available but, from 8 June, we will be opening Court 2. This court will be restricted to singles use only in order to be sure that social distancing is maintained between the other courts. This means that:
Court 1 will be for Singles and Doubles play
Court 2 for Singles play only
Court 3 will be for Singles, Doubles and Coaching
Players should still avoid using their hands to pick up tennis balls from other courts where possible - just use your racket/foot to return them. For details of all remaining restrictions, please familiarise yourselves with the latest guidelines before playing.

I know that some people have been asking about the return of our social tennis sessions but, at this stage, they are still prohibited. I will let members know when the situation changes.
Finally, just a reminder that membership subscriptions for 2020/21 are due. Please go to the membership page for details of how to renew or even perhaps join for the first time.
SPECIAL OFFER - We are offering a special £20 temporary membership for local people who might want to exercise by playing tennis at our club for several weeks without joining us on a more lengthy basis. Full details are on our membership page and we would be very pleased to welcome any newcomers, even if they only intend to stay for a relatively short period. You never know - you might love it and decide to join us on a more permanent basis!
Bob Roberts
Chairman